Are you working in an organisation or institute where you suspect that injustices or crimes are being carried out against others, society, humanity and/or property, whilst using the coronavirus restrictions as justification?  If so, it is your moral duty to report these suspected injustices or crimes, irrespective of their justification.
We treat all approaches as anonymous and WILL work with you to substantiate your claim(s).
We are currently building our SECURE whistleblowers reporting system – please check back later to use it.
In the meantime, if you would like to alert us of any suspected injustices or crimes, please contact us.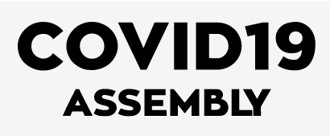 An assembly of experienced, world-wide international researchers, writers, doctors, scientists, solicitors, IT professionals and media experts, with an advisory board of Dr Martin Kulldorff, Dr Clare Craig, Francis Hoar and Toby Young, all passionately driven to stopping the Covid-19 related restrictions.  Their "Speak Out" service helps whistleblowers bravely help society at large.