Learn what you need to about covid-19; ivermectin; hydroxychloroquine; the covid-19 "vaccines" (gene interventions); vaccine adverse events reporting, etc., from a range of world-renowned experts in their fields of 'uncorrupted' medicine and science.
If you would like your videos, organisation, website or media channel to be featured here please contact us.
Covid-19 Vaccine: Ask The Experts
Doctors around the world issue dire warning: DO NOT GET THE COVID-19 VACCINE.
From a panel of world-renowned experts: Dr Andrew Kaufman; Dr Hilde De Smet; Dr Nils R Fosse; Dr Elizabeth Evans; Dr Mohammad Adil; Dr Vernon Coleman; Prof. Dolores Cahill; Dr Zac Cox; Dr Anna Forbes; Dr Ralf ER Sundberg; Dr Johan Denis; Dr Daniel Cullum; Moritz von der Borch (journalist); Dr Anne Fierlafijn; Dr Tom Cowan; Dr Kevin P Corbett; Dr Carrie Madej; Dr Barre Lando; Kate Shemirani (nurse); Sandy Lunoe (pharmacist); Boris Dragin (acupuncturist); Dr Piotr Rubas; Dr Natalia Prego Cancelo; Dr Rashid Buttar; Dr Nour De San; Dr Kelly Brogan; Prof. Konstantin Pavlidis; Dr Sherri Tenpenny; Senta Depuydt (journalist); Dr Heiko Santelmann; Dr Margareta Griesz-Brisson; Dr Mikael Nordfors and Dr Elke F de Klerk.
Expert: Professor Dolores Cahill
Prof. Dr Dolores Cahill has over 25 years expertise in high-throughput protein array, antibody array, proteomics technology development, automation and their biomedical applications, including in biomarker discovery, diagnostics and personalised medicine.  Learn more about Prof. Cahill on Facebook.
Prof. Dolores J. Cahill on Del Bigtree
18-May-2020
Professor Dolores Cahill | C-19, mRNA Therapies and Risks with Laura Lynn
04-May-2021
Expert: Dr Sherri Tenpenny
Dr. Sherri J. Tenpenny is an osteopathic medical doctor, board certified in three medical specialties.  Widely regarded as the most knowledgeable and outspoken physician on the adverse impact that vaccines can have on health, Dr. Tenpenny has been a guest on hundreds of radio and national television programs.
Dr Sherri Tenpenny Explains How the Depopulation COVID Vaccines Will Start Working in 3-6 Months
13-Feb-2021
Dr. Sherri Tenpenny on 96 out of 107 Pregnant Women Miscarried after Taking Vaccine
14-May-2021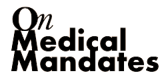 Our mission is to promote real education about medical interventions.  Interventions including vaccines, testing, face coverings and anything else that might interfere with your bodily integrity.  Comprised of individuals with collective experience and knowledge in law, psychology, nursing, policing, IT project management
Evidence-Based Medicine Consultancy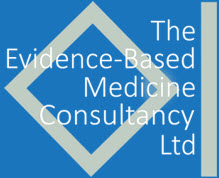 An independent medical research company that makes meaningful contributions to the quality of healthcare globally through rigorous research and innovative healthcare research methodology.
Lead by Dr Tess Lawrie  (MBBCh, DFSRH, PhD), who continues to warn the UK government and about the dangers of the covid-19 policies, when a safe and ethical alternative exists in ivermectin, which has been proven through a global WHO-standard trails + research.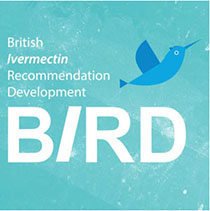 British Ivermectin Development Recommendation (BIRD) is a truly grassroots initiative bringing together clinicians, health researchers and patient representatives from all around the world to advocate for the use of ivermectin against covid-19.
BIRD is campaigning for UK approval of ivermectin to help it beat Covid.
There is a telegram group for the Medicine and Science group.