An Adelaide toddler was subjected to "abhorrent" sexual abuse as child protection authorities refused to act on concerns her father was a paedophile.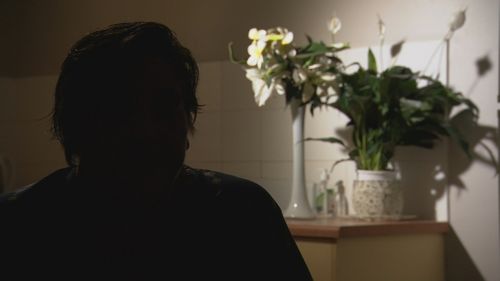 In an exclusive interview with 9News, the girl's grandmother said repeated pleas for the man to be investigated weren't taken seriously, until police found sickening video evidence that her instincts were right.
By the time the man was arrested in November 2021, he had been subjecting his daughter to degrading abuse for well over a year
"You don't know what it's like to know your granddaughter is in the care of a paedophile… and the people you've gone to for help, who are supposed to help children, have done nothing," the grandmother said.
"We were bringing it up a lot… more was coming out as time went on (but) no one was listening."
The woman says she became concerned about the man's behaviour shortly after the girl was placed in his care by the Department for Child Protection.
The grandmother says the videos, whilst disturbing, were not direct proof of paedophilia, but that she later passed on more clues to the child's case worker.
9News understands requests for a meeting with the department to discuss the concerns were refused and at least two emails, detailing complaints, failed to lead to action.
The woman says after making the repeated complaints one case worker said "it's like you want them to have been abused".
The Child Protection Department's interim CEO Erma Ranieri has acknowledged the "quality of practice in the case was not to a standard expected by the community and that this has caused significant distress for the child and family involved".
"The case was thoroughly reviewed following a formal complaint made to the department," Ranieri said.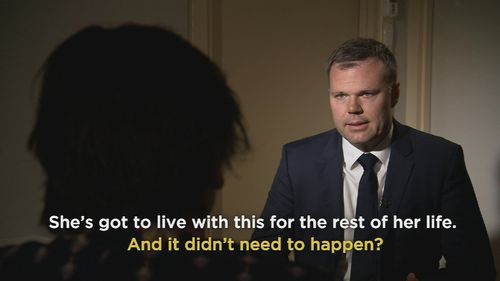 "This review revealed gaps in practice which have been followed up, as part of the department's commitment to continuously improve its services."
In the District Court this month, the man pleaded guilty to maintaining an unlawful relationship with the child, as well as multiple counts of producing, disseminating and possessing child exploitation material.
His own lawyer, Emma Shaw, described the offending as "abhorrent" and said "the consequences for his daughter are profound".
The victim's new foster carer says the girl has been suffering night terrors and behavioural issues, which have seen her excluded from school activities.
"All this is going to impact on her education and long-term future goals if we cannot get the support she needs," the carer said.
District Court Judge Anthony Allen said he regards the offending as "the most serious" of its kind. He will sentence the man on May 29.
The Department of Child Protection said it is working closely with the family to ensure the child involved has access to all of the necessary supports into the future.
The grandmother says she has spoken out to bring reform to the child protection system, claiming if concerned she could legally record conversations with department case workers, she could have exposed "incompetence" and even "conflicts of interest" much sooner.
Source – https://www.9news.com.au/national/adelaide-toddler-abused-grandmother-warned-department-for-child-protection/d3eb372c-984d-418d-9b04-4566212d8845
Submitted Commentary
So this Adelaide grandmother trying to protect her granddaughter would have continued to be dismissed and the young toddler would have been raped by that filth they call her father. Handed over to other men till she was 12 then she would end up in residential care where she is then handled by more traffickers and raped over and over again until someone murders her and she is completely forgotten.
This happens to over 20,000 girls yearly who go missing from residential care! They would have likely started off by being handed over to the predator as a child by the Courts, police or child protection!
On this extremely rare occasion, a random police bust of a child trafficking ring where that filth was selling videos of him raping and abusing his 3 year old toddler, intercepted the usual dire end to the story!
The reality is that that thousands of men across the Country are handed their children over every day by Child Protection, Family Courts, Children's Courts and Corrupt Police . The very few good men left in our police forces can't keep up with the thousands of men trafficking their own children daily and the system that supports this abuse, including hundreds of dirty cops and child protection workers.
This case is not an abrogation, it is the standard itself.