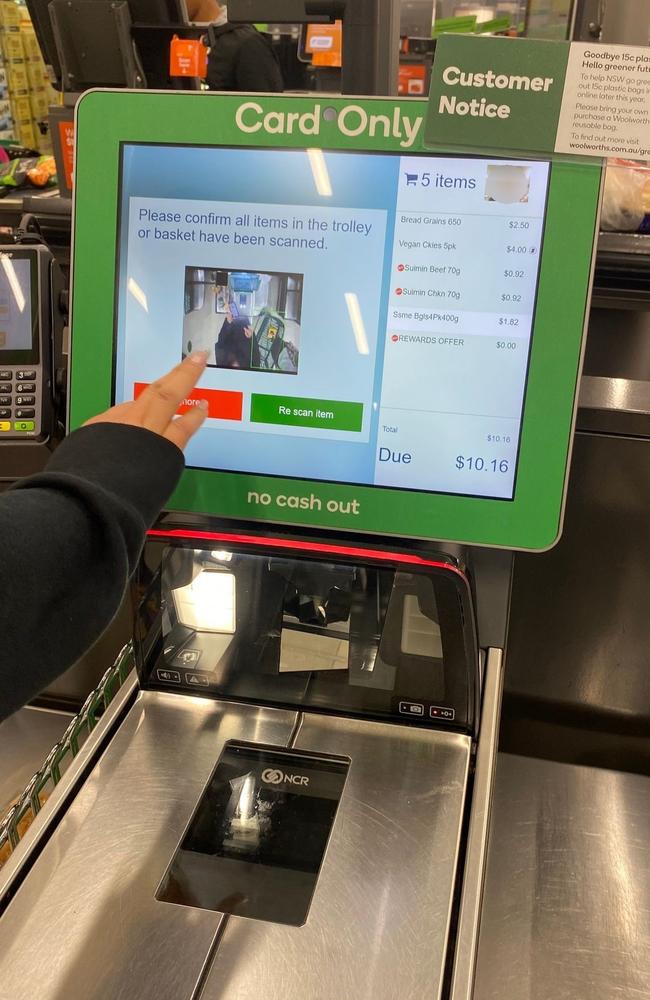 Woolworths has quietly introduced a process that makes it a little tricky to pay for groceries if you're sharing a trolley with someone.
Woolworths self-service check-outs no longer allow customers to pay for their groceries unless their trolley has been entirely cleared of products.
That means for shoppers sharing a trolley with someone at a neighbouring checkout, neither will be able to complete their payment until the other has retrieved all their items.
If the trolley hasn't been emptied fully prior to checking out, the screen will flash the message: "have you left any items in your trolley or basket? Please wait for assistance".
Once an employee scans their card, the screen defaults to a live display of the trolley and items still inside, with the message: "please confirm all items in the trolley or basket have been scanned".
In the live footage, the items in the trolley will be highlighted by a bright green box with the screen only returning to normal once all items have been scanned, or the shopper has been given the all-clear by the employee.
It's the work of one of the retailer's new overhead Artificial Intelligence cameras that, according to the supermarket, is designed to prevent people from scanning the wrong things.
Woolworths said it also helped stop shoppers scanning pricey items through as cheaper products.
The overhead AI cameras were introduced to 250 stores along the country's east coast following a successful trial last year, but it hasn't been without significant customer pushback.
While the retailer promises faces and pin pads are blurred out, it has confirmed footage captured from these cameras are stored and used for training purposes.
Woolworths has yet to confirm whether only some customer footage was stored or all of it.
The supermarket giant previously said consumers were able to "opt out" of being filmed, however didn't confirm with news.com.au if that was still the case.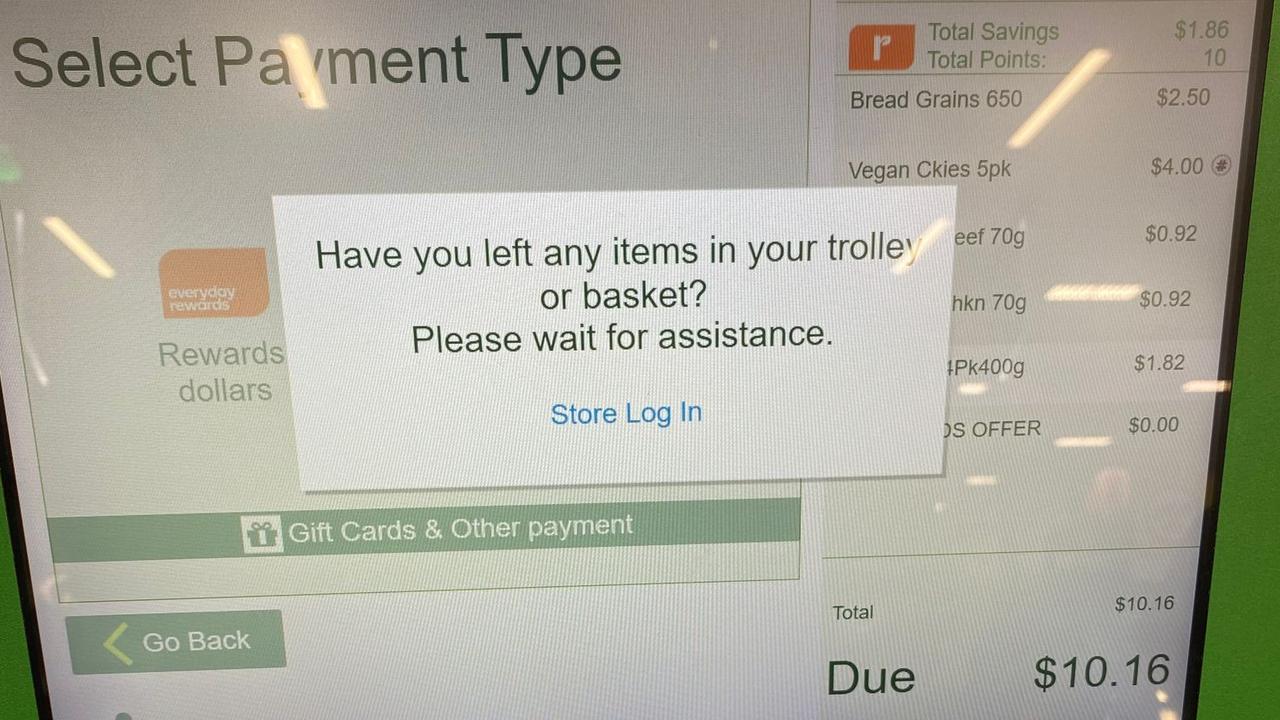 Before being able to pay, shoppers are asked this question if there's something still in their trolley.
Shoppers have shared their distaste for the AI cameras online, with one saying it was in "bad faith" and others saying they felt they were under constant surveillance.
"We'd like to thank our customers for their support while we've implemented this initiative."
Source – https://www.news.com.au/finance/business/retail/woolworths-ai-cameras-wont-let-shoppers-pay-for-groceries-unless-their-trolley-is-empty/news-story/b545b90499e232b155c24a38973abc8d