Suspended Liberal MP Moira Deeming issued party leader John Pesutto with a defamation concerns notice ahead of Friday's second expulsion motion.
Moira Deeming has served Victorian Liberal leader John Pesutto with a defamation concerns notice ahead of tomorrows partyroom vote to expel her.
The notice warns the Opposition leader that the suspended Liberal MP will commence Federal Court proceedings after 28 days unless Mr Pesutto immediately seeks the withdrawal of tomorrow's expulsion motion, publishes an apology to her on his website, and agrees to pay her compensation and legal costs.
The Victorian Liberal Party has been in turmoil since mid-march when Mr Pesutto tried to have Ms Deeming kicked out of the Liberal Party after the Western Metropolitan MP attended a Let Women Speak rally that was crashed by a group of neo-Nazis.
The 11 page notice – prepared by prominent defamation lawyer and Company Giles principal Patrick George – alleges that Mr Pesutto accused the Western Metropolitan MP "of being a Nazi Sympathiser".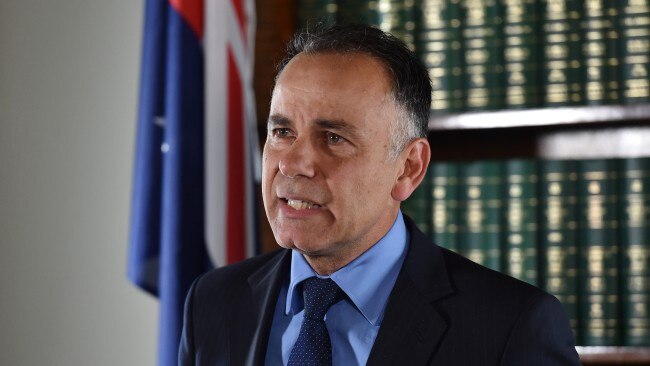 "These accusations, and the motion to expel her, leaked by you to the media to be published as widely as possible, were defamatory of our client, are false, and have caused serious and potentially irreparable harm to her reputation," the motion says.
Speaking to Sky News Australia's Peta Credlin after announcing his expulsion motion, the Victorian Opposition leader said he was moving the expulsion motion because by helping to organise the Let Women Speak rally, Ms Deeming had associated with people who have "expressed Nazi sympathies or white supremacist views".
The motion to expel Ms Deeming was ultimately abandoned during a lengthy partyroom meeting, after Ms Deeming gave an emotional speech about how being sexually abused had motivated her to stand up for women's rights, and spoke about how she had been raised by a holocaust survivor.
Leaked minutes from the meeting have since revealed – in extraordinary detail – that 10 of Ms Deeming's colleagues spoke in her defence, with veteran MP Kim Wells saying the partying would be "shooting ourselves in the head" if they voted in favour of the expulsion motion, and first-term MP Mark McGowan arguing it would brand Moira as a Nazi, which he said was "like calling someone a murderer, a rapist, or a paedophile".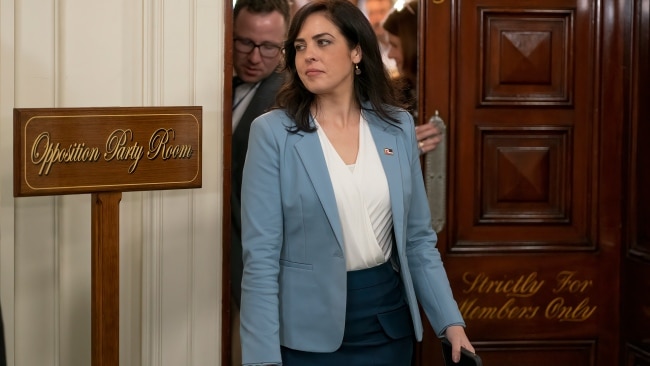 The meeting ended with a compromise, with Ms Deeming accepted a nine-month suspension. However Ms Deeming has since claimed that Mr Pesutto has failed to live up to his part of the agreement.
This claim is repeated in the defamation concerns notice, which states that the suspension "was based on certain conditions, which you and our client agreed to, which was to include a full and public retraction by you of the accusations you made about her".
"You then proceeded to disregard those conditions and refused to carry them out," the legal letter states.
Last Thursday Ms Deeming sent Mr Pesutto an email informing him that unless he released a statement exonerating her by 2pm she would be challenge her suspension and "demand re-entry to the partyroom".
After the deadline passed the first-term MP sent an email to her Liberal Party colleagues saying she had advised her lawyers to "prepare a legal challenge" over her suspension.
This was widely interpreted as a threat to sue the Liberal Party, leading multiple MPs who had opposed the previous motion to signal their support for expelling Ms Deeming.
Ms Deeming has since claimed that she never threatened legal action against the Liberal Party.
Despite this, a new expulsion motion signed by five Liberal Party MPs – and supported by Mr Pesutto – has been issued and is set to be voted on this Friday.
Unlike the original expulsion motion, tomorrow's vote is expected to be supported by a significant majority of Liberal MPs.
The legal notice delivered to Mr Pesutto on behalf of Ms Deeming describes the new motion as "grossly unfair" and states that "the circumstances entitle our client to commence defamation proceedings against you".
"In the absence of any grounds, and in the absence of your withdrawal of the accusations, this second motion, it can reasonably be assumed, is made on the same basis as the first motion, with the same false and defamatory accusations made against our client," the notice states.
The notice says that Mr Pesutto can avoid proceedings if he "seeks the immediate withdrawal" of the new expulsion motion and agrees "never repeat or republish the contents of the original motion or the new motion".
It also also provides the Liberal leader with wording for an apology to publish and asks him to pay "compensation by reason of the substantial damage, including damage to her reputation, which she has suffered a result of the publication of the motion".
When approached for comment a spokesman for Mr Pesutto confirmed he had received the letter and declined to comment further.
"Mr Pesutto has received a letter from Mrs Deeming foreshadowing legal proceedings. As the matter is likely to go before the courts, he will not make any further comment," the statement read.
Source – https://www.skynews.com.au/australia-news/moira-deeming-serves-victorian-liberal-leader-john-pesutto-with-defamation-concerns-notice-ahead-of-fridays-expulsion-vote/news-story/737afc3ca1e5e62ca61b34b073ccfdde