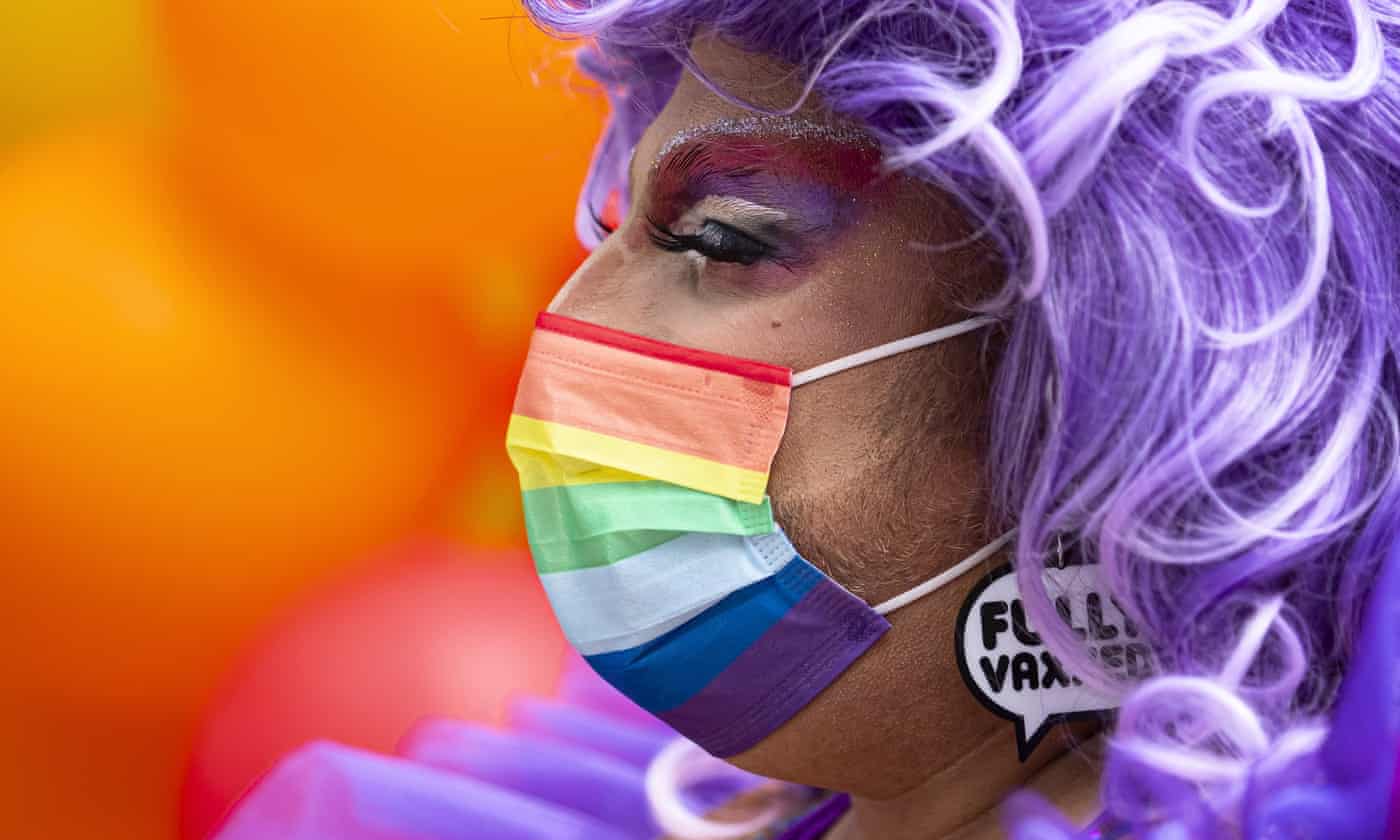 Drag performer who had four IDAHOBIT events cancelled said councils felt they could not create a safe environment
Several councils across Victoria have quietly cancelled drag queen storytime and LGBTQ+ events after threats from far-right groups.
Last week Monash council cancelled a drag storytime event scheduled for International Day against Homophobia, Biphobia, and Transphobia (IDAHOBIT) after angry protesters derailed a council meeting.
Several other local government areas have quietly followed suit, calling off family-friendly queer events planned for IDAHOBIT on 17 May.
Drag performer Dean Arcuri has had four events cancelled, including a rainbow storytime singalong at Hawthorn Library, which is run by Boroondara council.
"As soon as the information came out about Monash, every one of the four councils got in touch," said Arcuri, who performs as Frock Hudson.
"They said they felt really bad about it [but said] 'we just don't feel like we can create the safe environment for people'."
Boroondara council did not respond to questions before publication, but the council's website encouraged people to go to other IDAHOBIT events, including a high tea.
"The Rainbow Storytime event with Frock Hudson advertised in the May Bulletin has been cancelled," a note on the website said.
The other three events were scheduled in regional councils. Arcuri said he wanted to keep the names of the other councils private for fear of backlash.
"I don't want to create a total narrative of 'damn you, you cancelled', because I don't think that's OK either," he said. "Everyone's doing the best they can in this scenario."
At least nine queer events, mostly drag storytime, have been cancelled in the past six months in Melbourne due to security threats from far-right fringe groups.
A fifth event Arcuri was booked to appear at – a storytime at Eltham Library in Nillumbik shire – is currently being targeted by fascists, who have been pushing for the event to be shut down.
In response to the cancellations, community members have set up the Rainbow Community Angels (RCA), a group promising to disrupt anti-queer protesters by wearing huge angel wings to block them out.
Felicity Marlowe, manager of Rainbow Families Victoria and co-founder of RCA, said the group hoped they could prevent events from getting cancelled and help lift the queer community.
"No one wants to say people should work when they feel threatened, or that people should perform when there have been threats made against their lives or their livelihood," Marlowe said.
"But it's just the visual of the situation – cancelling sends a really detrimental message, particularly to young queers and trans young people."
An online RCA meeting on Thursday, where the group discussed training and wing-making sessions, was disrupted by two neo-Nazis who wrote homophobic abuse and "Heil Hitler" in the comments section of the Zoom chat.
At the same meeting, Nillumbik mayor Ben Ramcharan said he was determined for the storytime at Eltham Library event to go ahead but it might have to be moved online because of threats.
It is understood the Yarra Plenty Regional Library, which runs the Eltham Library, has had to ring Victoria police twice in the past week because they have been inundated with hateful emails and phone calls.
Marlowe promised RCA would hold an event at Eltham Library on 17 May even if the storytime is moved to Zoom, to show the community they will not be censored.
Source – https://www.theguardian.com/world/2023/may/13/councils-call-off-drag-storytime-and-lgbtq-events-in-victoria-after-far-right-threats