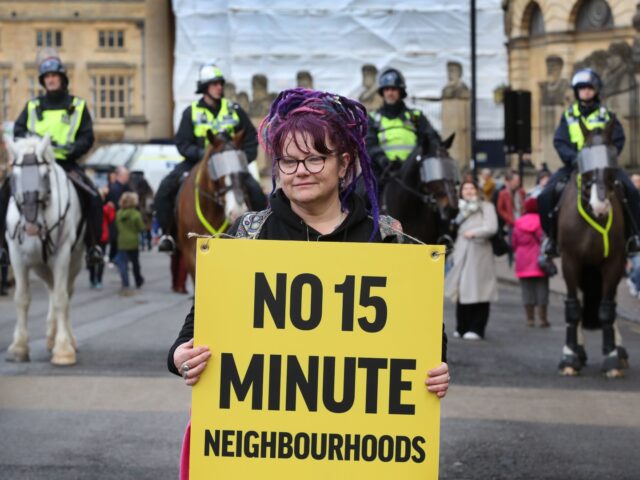 Thousands of protesters took to the streets of Oxford on Saturday against the World Economic Forum-backed idea of so-called 15-minute cities as the local government announced that it would be trialling such a scheme.
Last year, the Oxfordshire County and City Councils in England proposed a "traffic filter system" trial scheme that would see licence plate-reading cameras installed for the purpose of fining citizens who drive their cars to other areas of the city without exemptions or resident permits during certain times of day.
The plan, which is set to begin a trial phase next year, is part of a broader movement for the formation of a supposedly more environmentally friendly '15-minute city'.
"The 15-minute neighbourhoods proposal aims to ensure that every resident has all the essentials (shops, healthcare, parks) within a 15-minute walk of their home. They aim to support and add services, not restrict them," the Oxford Council claimed.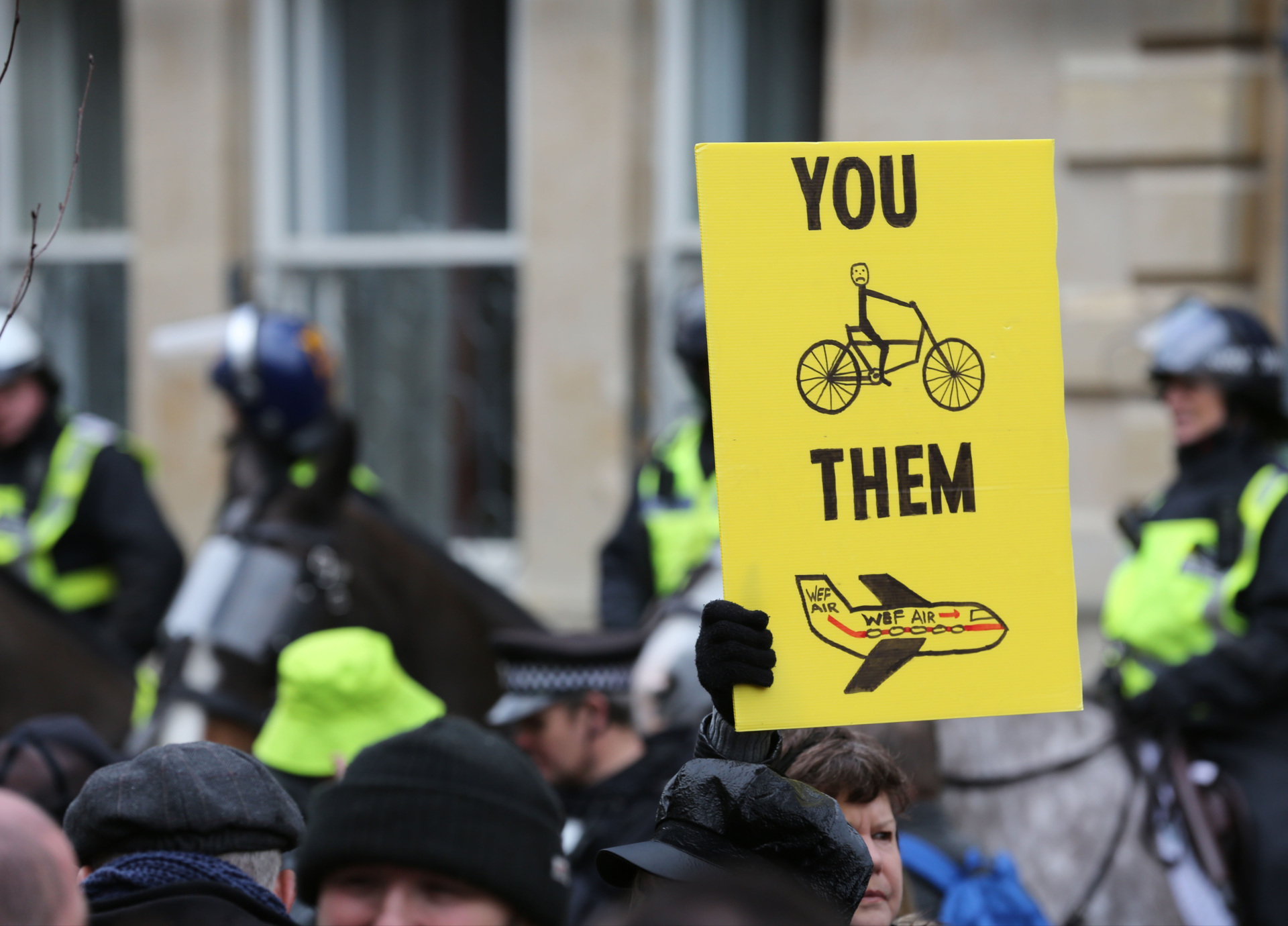 The idea of a 15-minute city was first coined by Colombian-born Parisian Professor Carlos Moreno, who previously served as a member of the revolutionary socialist M-19 guerrilla movement.
It has since been championed by socialist Mayor of Paris Anne Hidalgo, as well as globalist organisations such as Klaus Schwab's World Economic Forum (WEF).
The local government has denied that people will be confined to their districts, but many have raised concerns that the concept could lay the groundwork for more totalitarian control, particularly in service of the green agenda, with some expressing fears that they could be used to imposed lockdowns for climate change — a claim the council denies.
The protest on Saturday was attended by Laurence Fox, star of Breitbart News film My Son Hunter, whosaid: "People are fed up with being told where they can and can't go. None of this is about the climate or pollution. It's about power and control."
Speaking to the local Oxford Student newspaper on Saturday, one of the organisers of the protesters said: "We're here to come together to say no to 15-minute cities, we're here because we're incredibly worried about the attack on our rights, the freedom of movement, and everything that comes from freedom of movement… Most people you speak to here are going to be all for a return to local economies. But this isn't going to achieve that, it's going to restrict people's rights."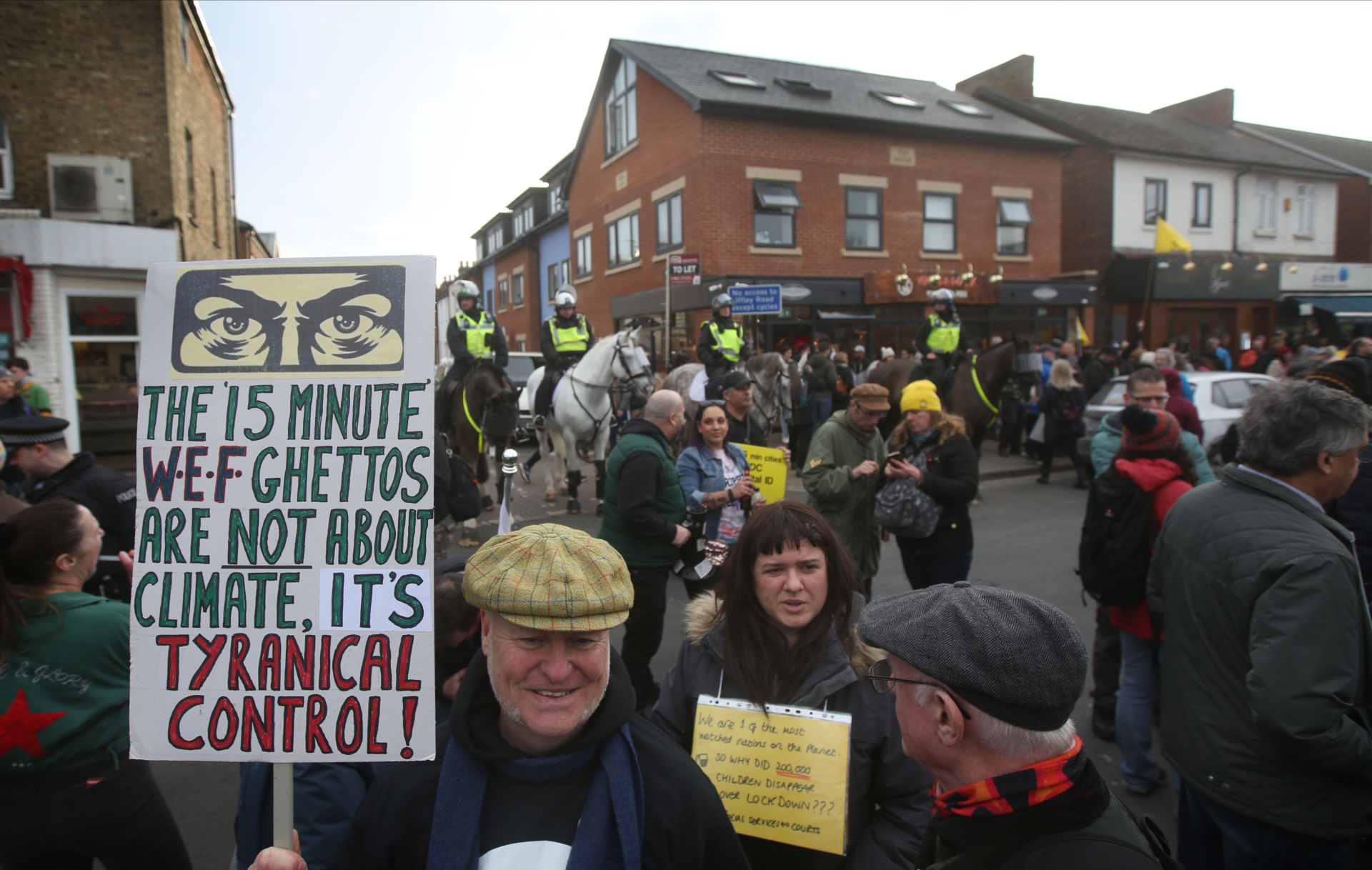 Another protester added: "We're obviously in opposition to this rollout of 15-minute cities and the implications of what that means when you are effectively locking people into zones in their own hometowns.
"It's made to sound like this wonderful idea because it would be fantastic if we have all these nice little community hubs with amenities within close reach, but the actual reality of what this means is that you are being tracked and traced within your own town. You're looking at having to have permits to leave the zone that you find yourself in."
According to local police, around 2,000 people attended the main protest on Saturday, though there were also mask-wearing "anti-fascist" counter-protesters present due to local left-wing activist groups such as Stand Up To Racism claiming that the protest against 15-minute cities was in reality a ploy by the far-right to drive recruitment.
Source – https://www.breitbart.com/europe/2023/02/19/thousands-protest-against-world-economic-forum-backed-15-minute-cities-in-oxford/