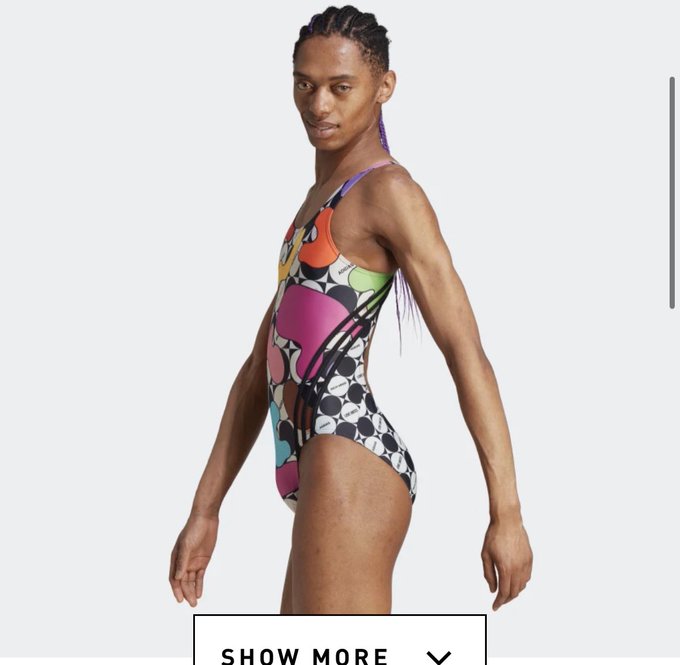 'What the image says to me is that women don't matter,' Gaines said of the Adidas ad on 'The Story'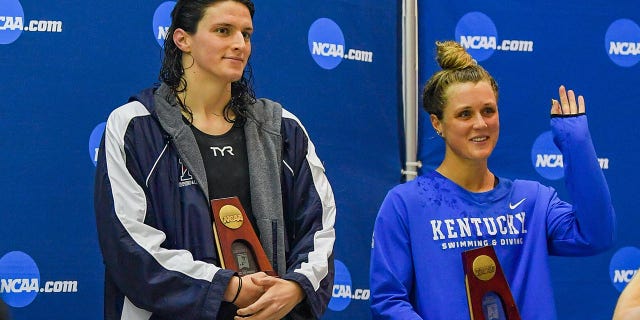 Former all-American swimmer Riley Gaines argues biological men should not compete against women on 'The Story.'
Riley Gaines, a former NCAA swim star and outspoken defender of women's sports, called out Adidas Thursday for accentuating "the bulge" of a biologically male model in an ad for a woman's swimsuit as part of the company's pride collection.
Adidas collaborated with South African designer Rich Mnisi to release the "Let Love Be Your Legacy" collection and campaign. The company said it attempts to "encourage allyship and freedom of expression without bias, in all spaces of sport and culture" with its campaign with Mnisi. One of the models seen on the Adidas website in a woman's bathing suit has ignited fierce backlash online, with lawmakers and other prominent figures weighing in on the issue.
"What the image says to me is that women don't matter, is that we're not good enough to model even our own swimsuits made specifically for women," Gaines told Fox News anchor Martha MacCallum on "The Story."
Gaines said she finds it "ironic" that the brand chose to release specific images that deliberately emphasize the model's male genitalia in a women's swimsuit advertisement.
"Something I just find so ironic…[is] the poses that this man is striking. The angles of which they took these photos. It was strategic. It's certain as if they took these photos to highlight the bulge in this man's swimsuit," Gaines said.
"They do it strategically, which is really perverse. It's nasty. It's disgusting. It's abysmal," she added.
"Notice how they don't have women who take the identity of a male advertising men's clothes. We're only seeing this go one way. Whether that be with Tampax, whether it's with Nike, of course, Bud Light – all of these companies we're seeing highlight someone of the opposite sex," Gained continued.
In an Adidas press release, Mnisi said he created the collection to "express to the world how LGBTQ+ allyship can create a legacy of love.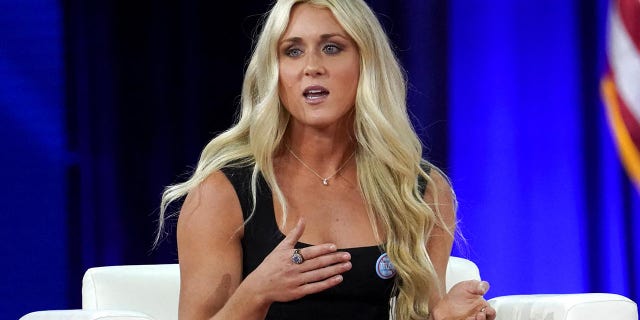 "Unifying these themes together through my own visual language and Adidas' iconic performance and lifestyle pieces is a powerful combination, making the collection a symbol for self-acceptance and LGBTQ+ advocacy. My hope is this range inspires LGBTQ+ allies to speak up more for the queer people they love and not let them fight for acceptance alone," Mnisi said.
Source – https://www.foxnews.com/media/riley-gaines-torches-adidas-disgusting-womens-swimsuit-ad-accentuates-models-bulge