A police investigation is underway after vandals defaced a controversial "kink and BDSM-inspired" WorldPride mural in Sydney's CBD overnight, following calls from locals to take it down.
The York Street wall painting by YCK Laneways featured a "furry" man in leather-bondage with a teddy bear head, lying on a couch with a pride flag and beer can.
It was created to promote the consortium of local shops in nearby streets, but some Sydneysiders have since labelled it as "disgusting", "sick" and "extremely inappropriate" for children.
"Where the hell do we draw the line here?" one critic questioned.
"This is extremely inappropriate (especially for children seeing this) to say the least. I don't care how much time, effort or money went into making this mural. I don't see pride and acceptance here, it's grooming."
Another added: "Absolutely disgusting that you think this is okay to have in a public space where children walk by. Nothing to do with pride either. How embarrassing and shameful."
Among the comments from angered locals on a video of the mural being created was calls to remove the painting with one mum going an extra step further suggesting someone should "paint over" it.
"CALLOUT TO ALL THE MEN!!!!! Go to Wynyard and paint over this filth!!!!," she commented.
And someone did just that.
In a video posted to TikTok, the mural – which some said shared similarities with a recent Balenciaga fashion house scandal linking adult sex to children – was captured covered in paint.
White paint appears to be splashed over the top of the bear's face while black paint appears to cover the leather bondage on its body.
The words "leave the kids alone" are also scrawled on the side.
Officers attached to Sydney City Police Area Command were notified about the defacement at about 9.30pm on Wednesday night.
When they attended the site, they seized a number of items left near the mural for further examination.
Four hours later, police were called back to the scene after more paint was splashed onto the mural.
"Police have been told a man wearing a black hooded jumper, green pants and white sneakers was seen at the location about the time of the first incident," NSW Police said in a statement.
As investigations into both incidents continue, police are appealing for anyone with information to contact Day Street Police or Crime Stopper on 1800 333 000.
Meanwhile the City of Sydney added the piece was installed on a privately owned wall as an advertising billboard.
"The City of Sydney did not commission the piece or review it before it was painted," a City of Sydney spokesperson told news.com.au.
"The organisation responsible for the ad is arranging for it to be removed after it was damaged overnight."
The spokesperson said any concerns about the content of advertisements should be directed to the Advertising Standards Bureau.
The video of the painting's aftermath, which has received just under 74,000 views, was largely applauded online with many commenters posting thumbs up and clapping emojis.
"Not all hero's wear capes," one comment on the post read.
"Love it!!! I saw a pic earlier of a dad walking his daughter across the street and she's holding a teddy bear. So happy they did the right thing!" another commented.
A third said: "I was waiting for this to be done. Well done!!!!!!"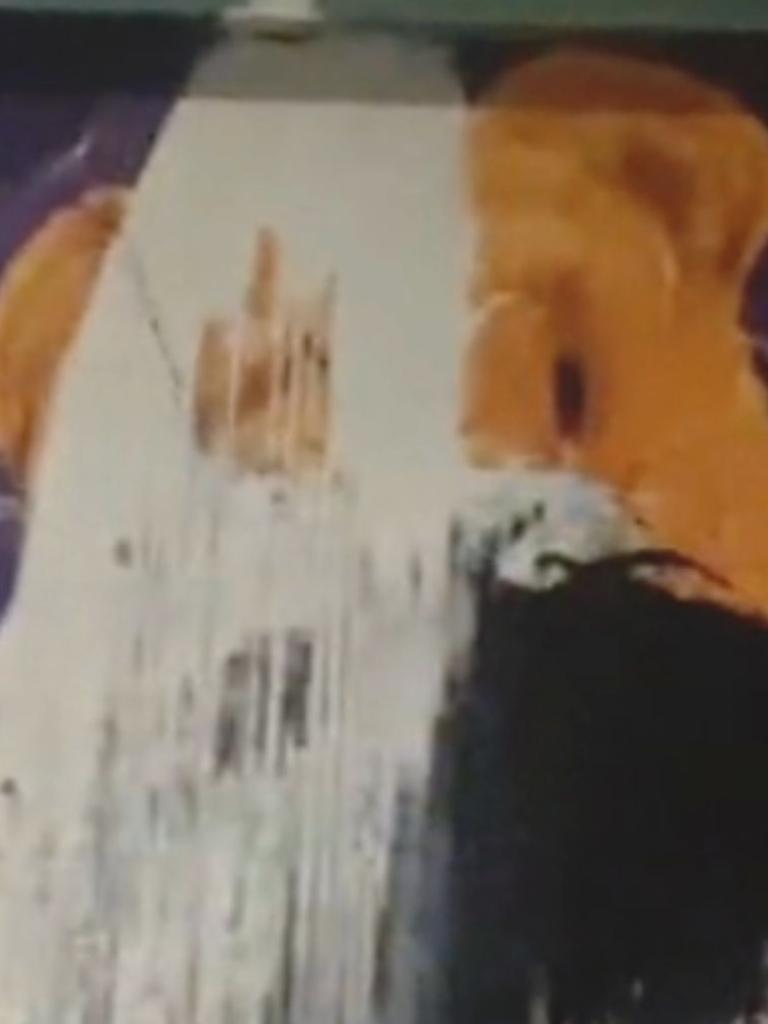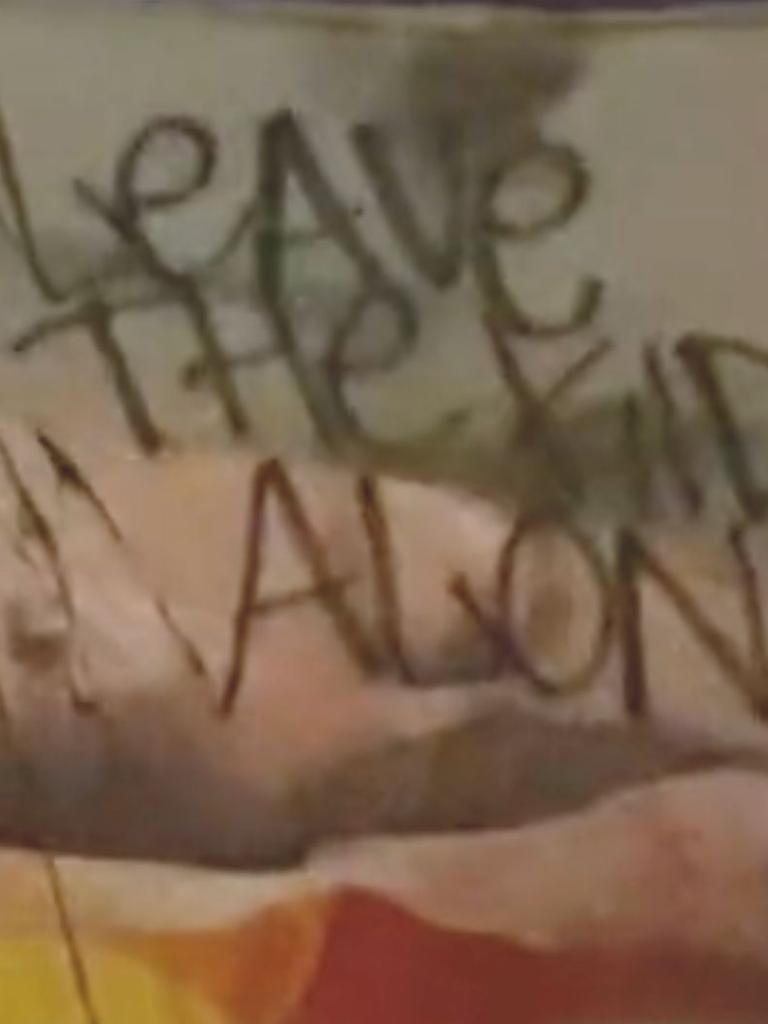 International viewers of the post also commended Australians for "speaking out", while members of the LGBTIQA+ community expressed their disappointment on Reddit, over the painting being created to begin with.
"As a gay guy, I'm disappointed in this advertisement. There's kids everywhere, that would definitely traumatise me as a child … It's for Mardi Gras, marketing fail in my opinion," one man said.
"This guy is literally wearing BDSM leather … as another gay guy this ad is f****d and needs to be removed," another added.
Source – https://www.news.com.au/national/nsw-act/news/absolutely-disgusting-worldpride-mural-defaced-overnight-after-being-frowned-upon-by-locals/news-story/30ae244df1de461a4689dde620f3f1fb