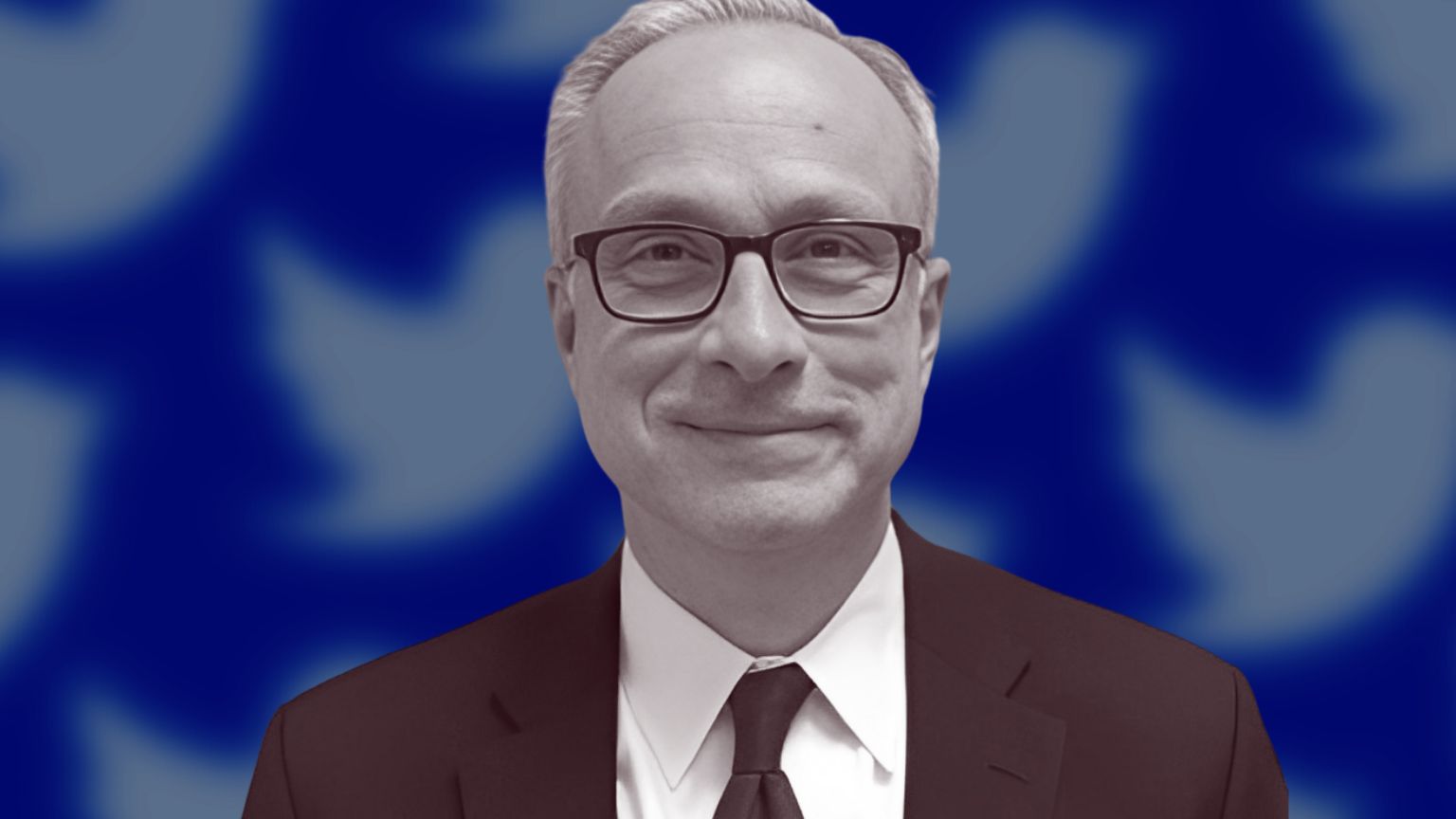 Twitter owner and CEO Elon Musk has fired the company's general counsel James "Jim" Baker for alleged involvement in suppressing the release of internal documents detailing Twitter's suppression of the Hunter Biden laptop story.
Before going to Twitter, Baker was a general counsel for the FBI. He played a key role in the agency's controversial investigation into possible collusion between Donald Trump's 2016 presidential campaign and Russia.
Rep. James Comer (R-KY), set to chair the House Oversight Committee starting January, sent a letter to Baker summoning him to testify before the committee.
"In light of concerns about Baker's possible role in suppression of information important to the public dialogue, he was exited from Twitter today," Musk tweeted on Tuesday.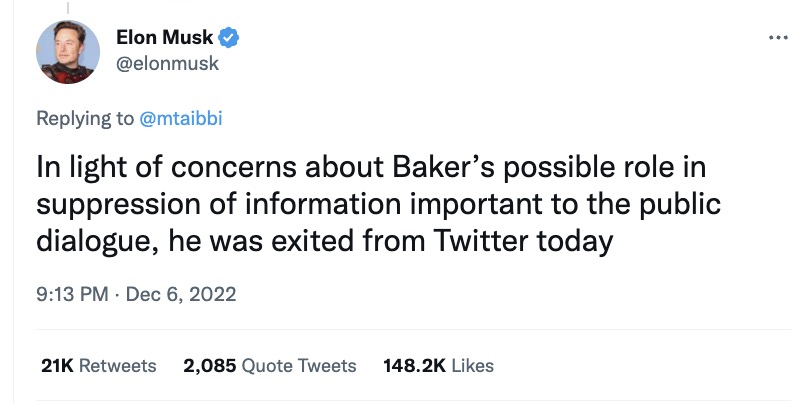 According to journalist Matt Taibbi, who has been publishing the internal documents on behalf of Musk, Baker was fired for "vetting the first batch of 'Twitter Files' without the knowledge of new management."
The first batch of the documents showed that Baker and other Twitter executives discussed the suppression of the Hunter Biden laptop scandal, which was first reported by the New York Post in October 2020, a few weeks before the presidential election.
Twitter suppressed the story for breaching its policy against publishing personal information and hacked material.
At the time, Twitter's then-VP of Global Communications Brandon Borrman asked Baker, "Can we truthfully claim that this is part of the policy?"
Baker answered that the ban was necessary because "caution is warranted."

Taibbi also alleged that Baker was responsible for the delay in releasing the second batch of the files.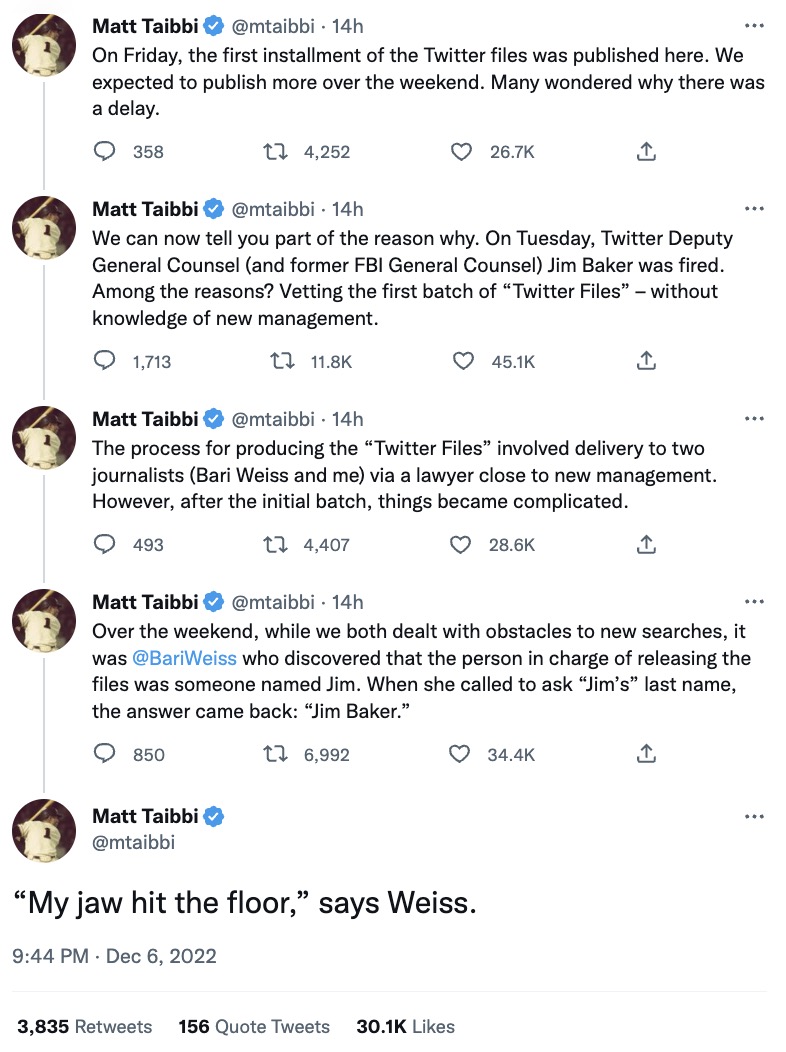 "The process for producing the 'Twitter Files' involved delivery to two journalists (Bari Weiss and me) via a lawyer close to new management. However, after the initial batch, things became complicated," Taibbi tweeted.
"Over the weekend, while we both dealt with obstacles to new searches, it was @bariweiss who discovered that the person in charge of releasing the files was someone named Jim. When she called to ask 'Jim's' last name, the answer came back: 'Jim Baker.'
"Baker is a controversial figure. He has been something of a Zelig of FBI controversies dating back to 2016, from the Steele Dossier to the Alfa-Server mess. He resigned in 2018 after an investigation into leaks to the press.
"The news that Baker was reviewing the 'Twitter files' surprised everyone involved, to say the least.
"New Twitter chief Elon Musk acted quickly to 'exit' Baker Tuesday."
Source – https://reclaimthenet.org/musk-fires-twitter-lawyer-jim-baker/