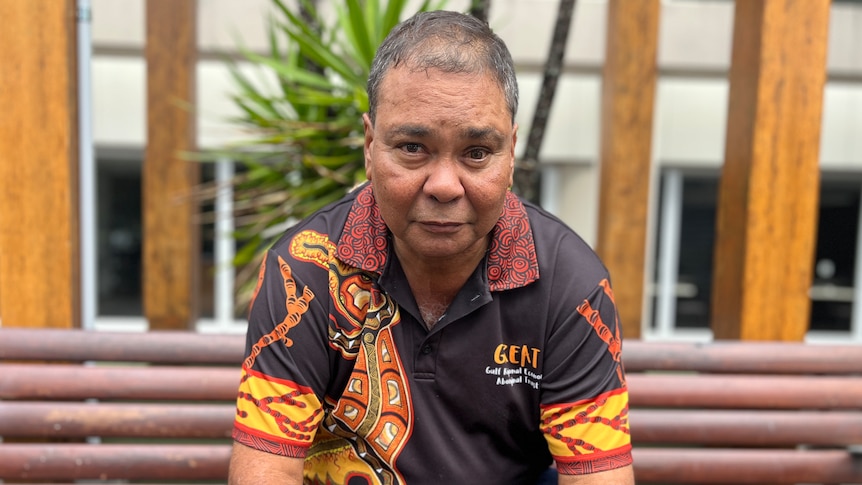 Prominent Indigenous leaders from Australia's north are calling on the federal government to give people more information about the Voice to Parliament or risk a no vote.
Key points:
An Indigenous leader says economic development is the key to intergenerational change
Fred Pascoe supports the the Voice but says it will need to offer more than a "warm and fuzzy feeling"
The debate on the bill to set up the referendum is underway in federal parliament
Fred Pascoe sits at the helm of the Gulf Regional Economic Aboriginal Trust, which owns millions of dollars' worth of assets, including art galleries, supermarkets and tourism attractions.
The trust is largely focused on the economic development of towns and communities including Normanton and Doomadgee.
Mr Pascoe said many people had little understanding of what the Indigenous Voice to Parliament was and urged the government to embark on an information campaign or risk losing support.
"That's what mainstream Australia is stuck on at the moment, because we don't have all the details," he said.
Ms Pascoe said he would have preferred the government to "take the time and get it right".
"The reality is, the Albanese government is going to run with this thing — it's an election promise and we've got to deal with it," he said.
Mr Pascoe said the lack of knowledge about the Voice in remote communities was concerning.
"[The government needs] to go to the communities, run hearings, and we will work alongside them to get the message out," he said.
"We've got we've got a window of opportunity between now and when Albanese calls the referendum, so my advice is to get out there and start talking as widely as possible."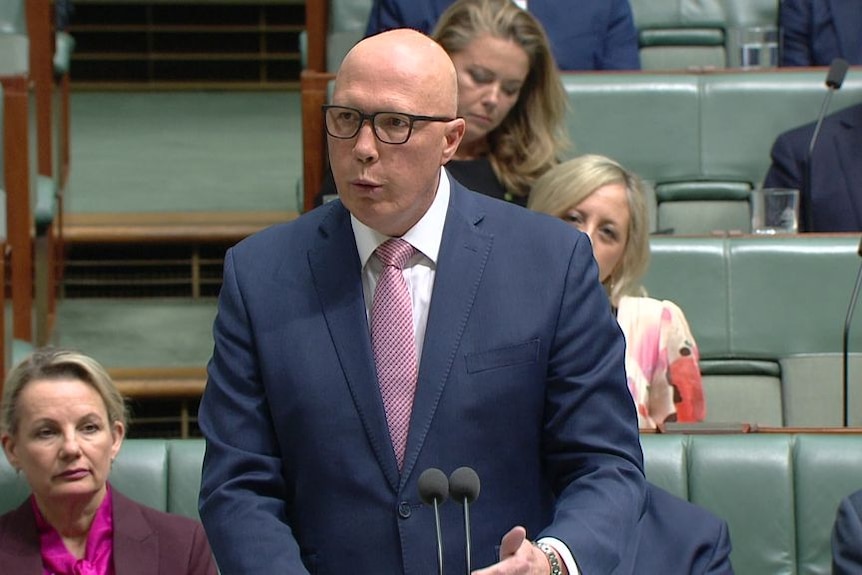 Debate continues
Debate on a bill to set up a referendum on whether an Indigenous Voice to parliament should be enshrined in the constitution began in parliament on Monday.
Opposition Leader Peter Dutton said the Indigenous Voice to Parliament will "re-racialise our nation" in a speech the Indigenous Australians Minister Linda Burney described as "disinformation" and scare-mongering.
Mr Pascoe said that while he supports the Voice and would be voting yes in the referendum to be held later this year, it needed to be more than a "warm and fuzzy feeling".
"If you want to make a difference, if you want to make intergenerational change, what works is economic development," Mr Pascoe said.
"Sure, health, housing, education, is all very, very important.
"But if you want to talk about real change at the grassroots level, which is where we come from, we found that economic development is the catalyst that drives all those other things."
Last month the parliamentary committee examining the issue ahead of the referendum sat in Cairns and heard from Aboriginal community leaders from Cape York, Yarrabah and the Torres Strait Islands.
It was the only hearing in the country heard outside a capital city.
Source – https://www.abc.net.au/news/2023-05-25/indigenous-leader-calls-for-more-voice-to-parliament-details/102387616