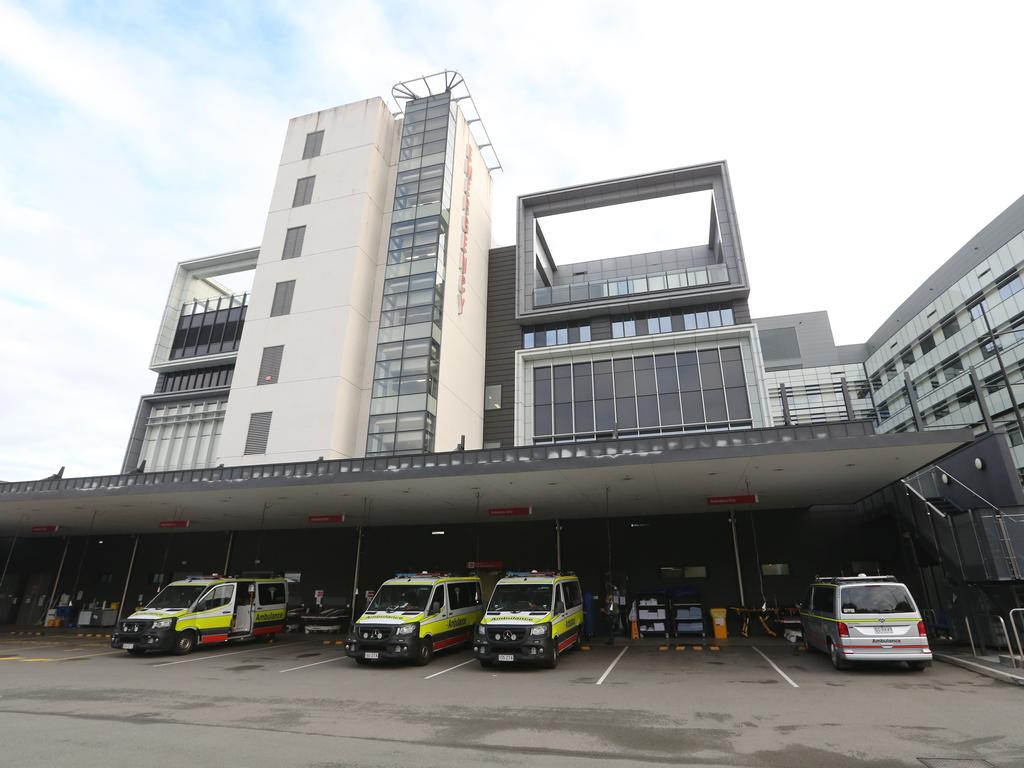 An Aussie hospital employee who suffered a severe reaction to his first dose of the Pfizer vaccine is accusing Queensland Health of discrimination.
A Gold Coast Hospital employee who suffered a severe reaction his first dose of the Pfizer vaccine is accusing Queensland Health of discrimination for failing to acknowledge his doctor's exemption and insisting he take the second jab to keep his job.
John Thomlinson, 62, says despite knowing he was left "paralysed" by the vaccine, Queensland Health has been "bullying and coercing" him for the past 16 months to take it again "even though they know I am at a high risk of dying".
The finance worker, who does not interact with patients, says Gold Coast Hospital has refused to accept two valid vaccine exemptions from medical experts, after he developed a serious spinal impairment that left him unable to walk to a period of time.
As required under Queensland Health's vaccine mandate, Mr Thomlinson received his first dose of Pfizer on September 29, 2021.
"A few days later I woke up in the morning and I was paralysed, I couldn't move — my legs had turned blue, I couldn't move my legs, the pain in my back was incredible," he told news.com.au
"To be honest I was just scared. When you wake up and you can't move your legs or back, you're thinking, 'What the hell's happened?' It just sort of hit me out of the blue."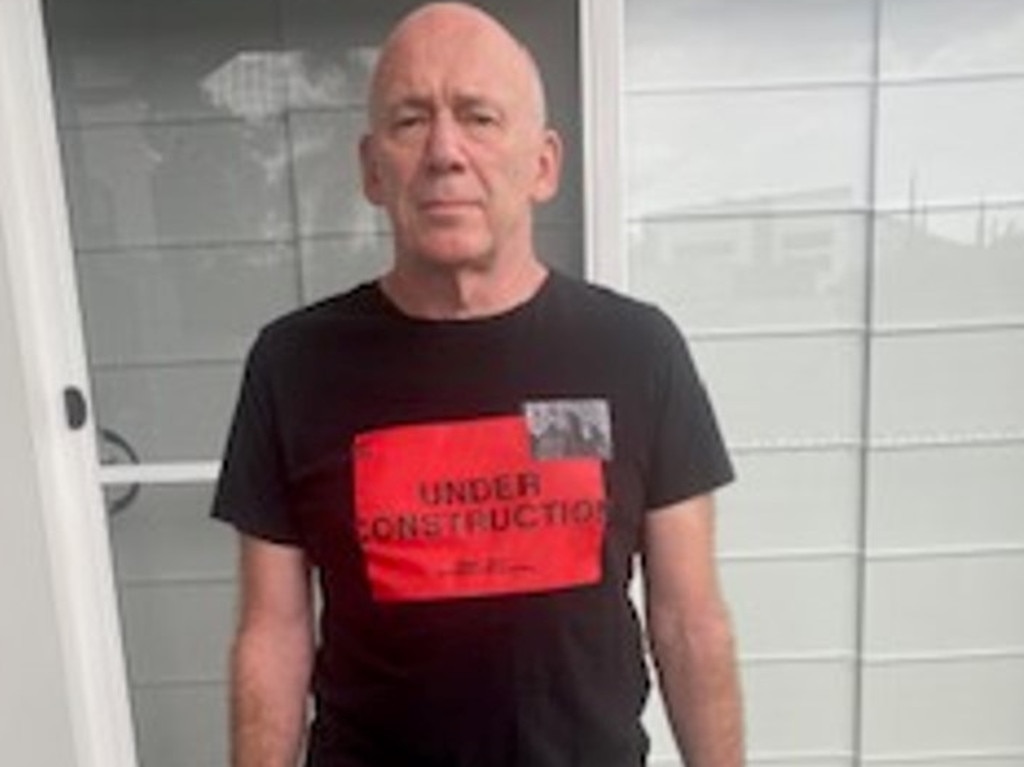 The UK native, who has worked in the Queensland public service for 11 years, still has difficulty walking 16 months later, can't go up and down stairs unaided, and experiences constant pain in his ankles, legs and arms.
To date he has spent $11,000 on physiotherapy and medical bills.
An infectious disease expert concluded that Mr Thomlinson had experienced an inflammatory reaction to the vaccine, and strongly advised against taking another dose — writing him a 24-month exemption, consistent with ATAGI guidelines.
"But then he also quantified that really I shouldn't take a vaccine until I'm 100 per cent recovered," Mr Thomlinson said.
"He said risk of the impact of the vaccine is a much higher risk than if I contracted Covid."
Despite Mr Thomlinson's condition and supporting medical documentation, he alleges Gold Coast Hospital and Queensland Health refused to accept any exemptions from outside experts and continued to insist he take the second dose.
"In the early days I think it was Gold Coast HR trying to bully me," he said.
Mr Thomlinson alleges he struggled to access financial support due to the hospital's actions.
The hospital's internal medical board initially provided him with a three-month exemption due to vaccine injury — but in the same week, Queensland Health wrote to WorkCover "and said I didn't have any vaccine injury".
"Which obviously impacted that claim," he said. "I've been having a battle with WorkCover."
His workers compensation claim was rejected due to the "conflicting evidence" provided by Queensland Health, which Mr Thomlinson said he only became aware of after appealing the decision in the Queensland Industrial Relations Commission.
A final determination in that case has not yet been made.
Since June last year, after the assistance of his lawyers, Mr Thomlinson has been receiving payouts from QSuper at 70 per cent of his previous income.
"In the meantime I had to use my sick leave, rec leave, long-service leave, I went onto no pay," he said.
In addition to his physical impairment, Mr Thomlinson said the ordeal has "significantly impacted my mental health" and he had been diagnosed with anxiety.
"The problem is you're on your own," he said.
"Trying to argue with Queensland Health, with WorkCover, QSuper. The constant battle with organisations can be a little bit overwhelming. I think they're hoping I'll run out of money."
The father-of-two is now seeking compensation in the Queensland Human Rights Commission, where he is accusing Queensland Health of discrimination based on his disability.
"We're saying he's been discriminated against because he has an exemption," said Mr Thomlinson's lawyer, Samir Banga of Banga Legal.
"If he didn't have an exemption he has no case — our bloke had an exemption, the employer has still refused to let him come back to work even though he's not a doctor, nurse or frontline worker. He has a valid exemption and he's still not allowed to work."
Mr Banga described it as "one of the strongest, if not the strongest, vaccine injury case to date".
He said as far as he was aware, his client had been granted one of the only, if not the only, 24-month vaccine exemption due the nature of his adverse event and the exhaustive medical material to support the diagnosis.
"When our client had specialist letters and specialist exemptions, he was effectively in possession of proof that he could pass away if he took the second shot," he said. "One must question why the government, or Queensland Health, pushed him to take the second shot and say that he cannot return to work or receive an income without this."
Mr Banga accused Queensland Health of attempting to "stall" the process.
"Basically they're trying to draw it out as long as they can to force the parties to settle, but we're at the stage we've said no, this needs to go to hearing," he said.
"They've got unlimited resources. From the start they have been trying to bring up every hurdle possible to stall it. We've kept quiet [until now] because of his job potential, but he knows he's not getting his job back."
A mediation conference last month did not reach an outcome, and the parties in the case are now awaiting directions on whether it will go to hearing.
Mr Thomlinson insists he was "never against taking the vaccine".
"I took the first one and had a reaction to it," he said.
Queensland dropped its wider vaccine mandates for high-risk settings in June 2022, but Queensland Health employees must still be "up-to-date with their Covid-19 vaccinations" under the current rules.
Mr Thomlinson said after last month's meeting, he came away feeling hopeful of a resolution. But then in its letter, Queensland Health said not only to "take the vaccine, but to take the booster as well".
"I was a divisional finance manager — I don't even see patients," he said. "This mandate thing is pretty crazy in today's world."
Source – https://www.news.com.au/finance/work/at-work/gold-coast-hospital-employee-wakes-up-paralysed-after-pfizer-vaccine/news-story/e2b0840753742ea430079ddf607c2dd2