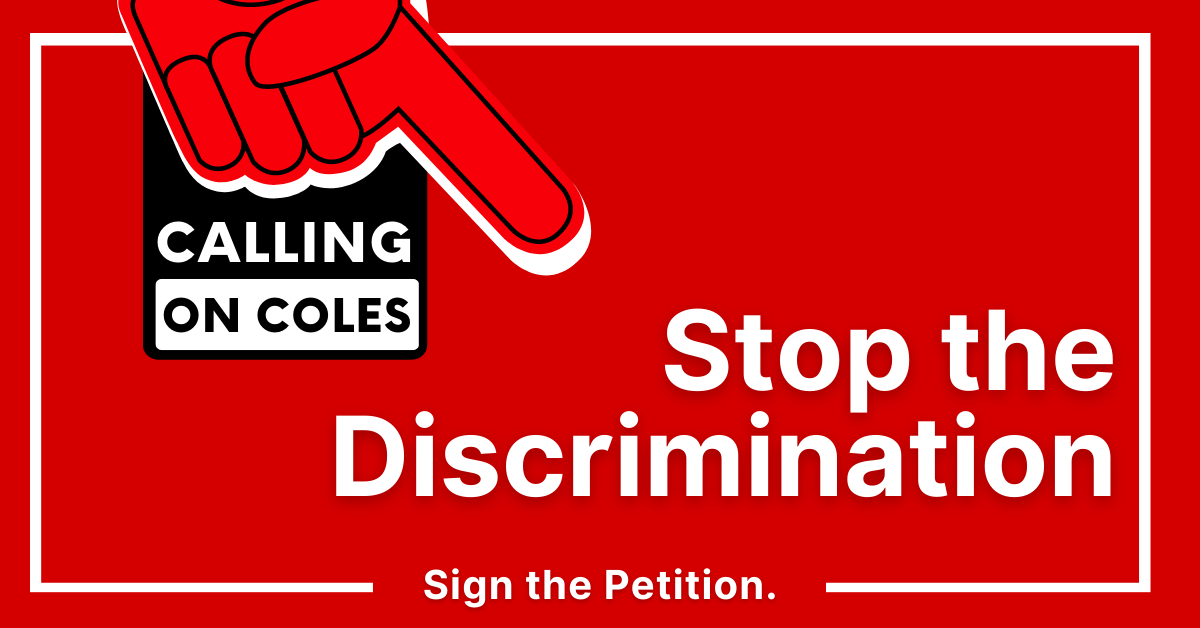 Coles are one of the last major retailers that are still holding onto a prehistoric COVID-19 workplace policy that requires all employees to be vaccinated against COVID with at least two vaccinations.
Are Coles in breach of their OH&S obligations? We say YES!
All OH&S policies, procedures and obligations are based on reasonable and practicable standards. How can Coles believe It is still reasonable or practicable to maintain an outdated policy that companies like Woolworths, Aldi and now BHP manage to safely function without. Coles are not maintaining an updated policy and we say enough is enough!
It's time we held Coles accountable and let them know we will not stand for this anymore and with your help we can do just that.
We want Coles to adhere to OH&S Laws. Coles are not above the law and OH&S Laws are simple, It MUST be reasonable and practicable to maintain the policy under OH&S. How can Coles keep this RUBBISH policy when there is no State Of Emergency in Australia, this policy is not a directive from the government, this is THEIR policy!
Coles need to STOP THE DISCRIMINATION, bring their OUTDATED policy inline with the CURRENT climate and abide by the OH&S Laws.
What will do with the petition signatures?
We will be writing to Coles and showing them how many people have shown support to end the mandates.
We will be requesting for investigations into Coles to make sure they are adhering to the laws.
We will be putting a push on to hold Coles accountable.
Source – https://iwua.redunion.com.au/stop-the-discrimination