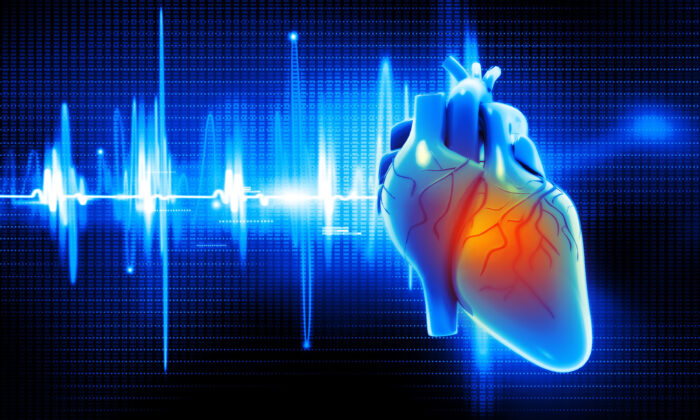 An increasing number of medical professionals worldwide are calling for COVID-19 vaccination campaigns to be halted due to safety concerns. (hywards/Shutterstock)
Melanie Leffler, a mother of two in Sydney, Australia, had four COVID-19 vaccines. But on Nov. 19, 2022, after coming down with a sore throat and a runny nose, Leffler tested positive for COVID. She said goodnight to her family—her husband, Mick Hogan, and their two daughters, Clemmie (age four) and Lottie (9 months).
They would never speak to her again.
Died In Her Sleep
Although she didn't seem particularly sick, the 39-year-old healthcare worker died in her sleep that night. Even though she was quadruple vaccinated, a Dec. 3 article about her death described it as a "Covid tragedy."
Eighteen-year-old Australian Monica Eskandar couldn't wait to take her end-of-the-year exams. Instead, Eskandar was rushed to the hospital with severe chest pains. The pain, according to reporting by MSN.com, started just hours after she received a COVID-19 vaccine.
Doctors diagnosed Eskandar with COVID-related pericarditis. Pericarditis is a condition that involves inflammation of the tissues lining the heart.
Eskandar's symptoms were so severe that she was not able to sit for her exams. Ironically, the reason she got the COVID-19 vaccine in the first place was because it was mandated in order for her to take the exam.
COVID-19 Vaccines Cause Myocarditis and Pericarditis
A growing body of peer-reviewed scientific evidence links heart issues with the mRNA vaccines.
So much so that the CDC and other government authorities in the United States and around the world now recognize that the COVID-19 vaccines are causing myocarditis—heart inflammation which is considered more severe than pericarditis because it causes inflammation of the heart muscle.
In June 2022, the FDA's Tom Shimabukuro, M.D., M.P.H., M.B.A., identified as part of the CDC COVID-19 Vaccine Coordination Unit, reported that: "Current evidence supports a causal association between mRNA COVID-19 vaccination and myocarditis and pericarditis."
Six months later, as of Dec. 2, 2022, there have been a total of 35,718 cases of myocarditis/pericarditis reported to the government's Vaccine Adverse Events Reporting System.
An Australian Cardiologist Speaks Out
After witnessing as many as 70 cases of vaccine-related heart conditions similar to Eskandar's, Australian Cardiologist Dr. Ross Walker is now saying publicly that he believes there should be a ban on the use of mRNA booster vaccines.
According to Walker, the mRNA vaccines are "very pro-inflammatory," he told Daily Mail Australia. " He contended that The Australian Technical Advisory Group on Immunization should never have mandated mRNA vaccines.

"I've seen many people getting vaccine reactions, who get symptoms for about three to six months afterwards," Walker said. "I've seen 60-70 patients in my own practice over the past 12 months who have had similar reactions."

Those reactions have included shortness of breath, heart palpitations, and chest pain, he continued.

Eskandar said that even though her symptoms began immediately after the vaccine, doctors originally denied the connection, telling her it only happens to teenage boys.
"You can't breathe," she said. "You can't sit, you can't lay down. It's horrible. You actually feel like you're having a heart attack."

Changing Recommendations
After conducting a thorough review of the scientific evidence, Dr. Joseph Ladapo, the Florida Surgeon General, directed his state to no longer recommend any COVID-19 vaccines for men under 39 because of safety concerns.
Drs. Walker and Ladapo are not the only medical professionals voicing concerns about the safety, efficacy, and necessity of the COVID-19 vaccines, especially for children and young adults.
Among the doctors who have called for the COVID-19 vaccination campaigns to be halted is Japanese cardiovascular surgeon Dr. Kenji Yamamoto. In a letter published in the peer-reviewed journal Virology, Yamamoto argued that the COVID-19 booster shots are not safe.
In particular, Yamamoto voiced concern over an adverse effect of the vaccine known as vaccine-induced immune thrombotic thrombocytopenia (VITT). Not only that, but since the administration of the vaccine, Yamamoto has seen an increase in the risk of infection among his patients at the Okamura Memorial Hospital in Shizuoka in Japan. Specifically, he cites that many of his patients have contracted severe infections due to "inflammation after heart surgery." Yamamoto believes that his patients' suppressed immunity is a result of COVID-19 vaccination.
A Turning Tide?
Several high-profile medical doctors have themselves experienced severe side effects after being vaccinated.

Vaccine researcher Dr. Gregory Poland from Rochester, Minnesota has been struggling with life-debilitating tinnitus.
Belgian immunologist, whom The Atlantic described as "one of Europe's best-known champions of medical research," Michel Goldman, was battling lymphoma. He had devastating side effects after his third Pfizer vaccine: severe night sweats, exhaustion, and engorged lymph nodes.
A scan taken after the vaccine revealed that the 67-year-old had a barrage of new lesions, "like someone had set off fireworks inside [his] body."

Goldman suspected that the COVID booster had made him sicker. His brother, who is also a doctor as well as the head of nuclear medicine at the Université Libre de Bruxelles hospital, suspected as much as well.

The rapid progression of Goldman's angioimmunoblastic T cell lymphoma following the BNT162b2 mRNA booster was published as a peer-reviewed case report in the journal Frontiers in Medicine in November 2021. Since its publication, the case study has been viewed 383,411 times.
While Poland and Goldman still seem to be champions of COVID-19 vaccines, many doctors who once advocated for universal COVID-19 vaccination have since changed their minds.
British cardiologist Dr. Aseem Malhotra initially encouraged the widespread use of COVID-19 vaccines.

But then Malhotra's father passed away suddenly of cardiac arrest after receiving the jab.

His father's death prompted Malhotra to begin researching the safety profile of the vaccines. Based on his findings, he no longer believes the theoretical benefits of COVID-19 vaccination outweigh the very real risks.
Politicians are also becoming more vocal about ending vaccine mandates.

On Dec. 7, 2022, Senator Ron Johnson led a roundtable discussion called Covid-19 Vaccines: What They Are, How They Work, and Possible Causes of Injuries.

The next day, the House voted for an $858 Billion Defense Bill that included a repeal of the vaccine mandate for the military.
COVID-19 Infection Milder, COVID-19 Vaccines Not Safe or Effective
Cardiologist Dr. Ross Walker called to halt only the mRNA vaccines for young adults in favor of non-mRNA options. But a growing body of scientific literature (some of which has been retracted for political reasons), as well as state data and testimony from clinicians, has shown that none of the existing COVID-19 vaccines is as safe or effective as advertised.
At the same time, with Omicron and other strains replacing the other, more virulent SARS-CoV-2 variants, COVID-19 infection seems to be becoming milder.
Dr. Malhotra said in a recent interview "… this vaccine is not completely safe, and has unprecedented harms". He concluded in a peer-reviewed article published in the Journal of Insulin Resistance that a "pause and reappraisal of global vaccination policies for COVID-19 is long overdue."
Source – https://www.theepochtimes.com/mkt_app/health/australian-cardiologist-calls-to-halt-mrna-covid-19-vaccines-citing-heart-damage_4924166.html