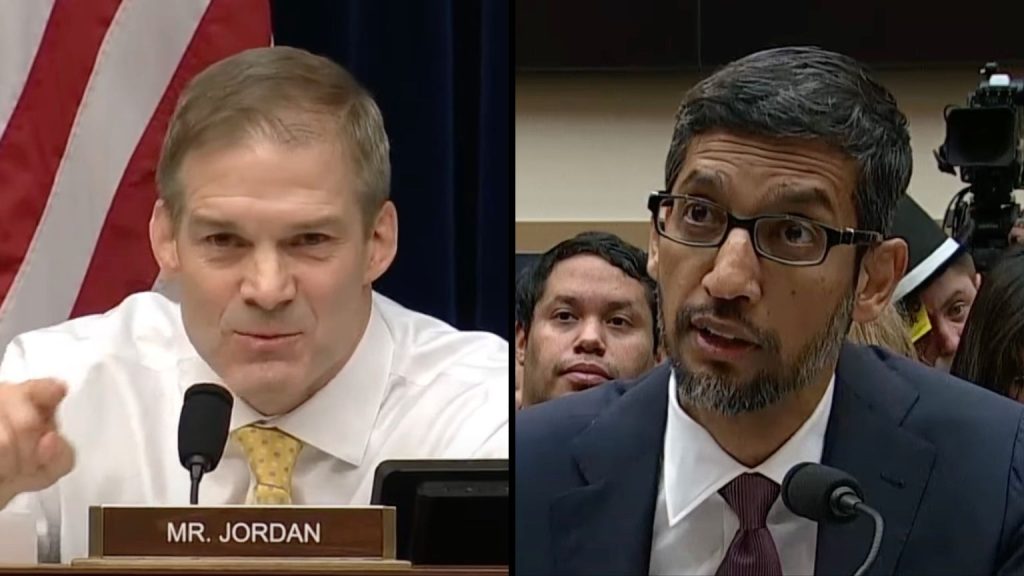 In the US, the House Judiciary Committee is demanding that Google (Alphabet) start acting fully in accordance with a congressional subpoena, issued in order to allow for an investigation into suspected government/Google censorship collusion.
In a letter signed by Committee Chairman Jim Jordan and dated May 8, Alphabet is informed that this body is conducting a probe into the extent and the manner in which the government either coerced or colluded with tech giants to censor lawful speech.
We obtained a copy of the letter for you here.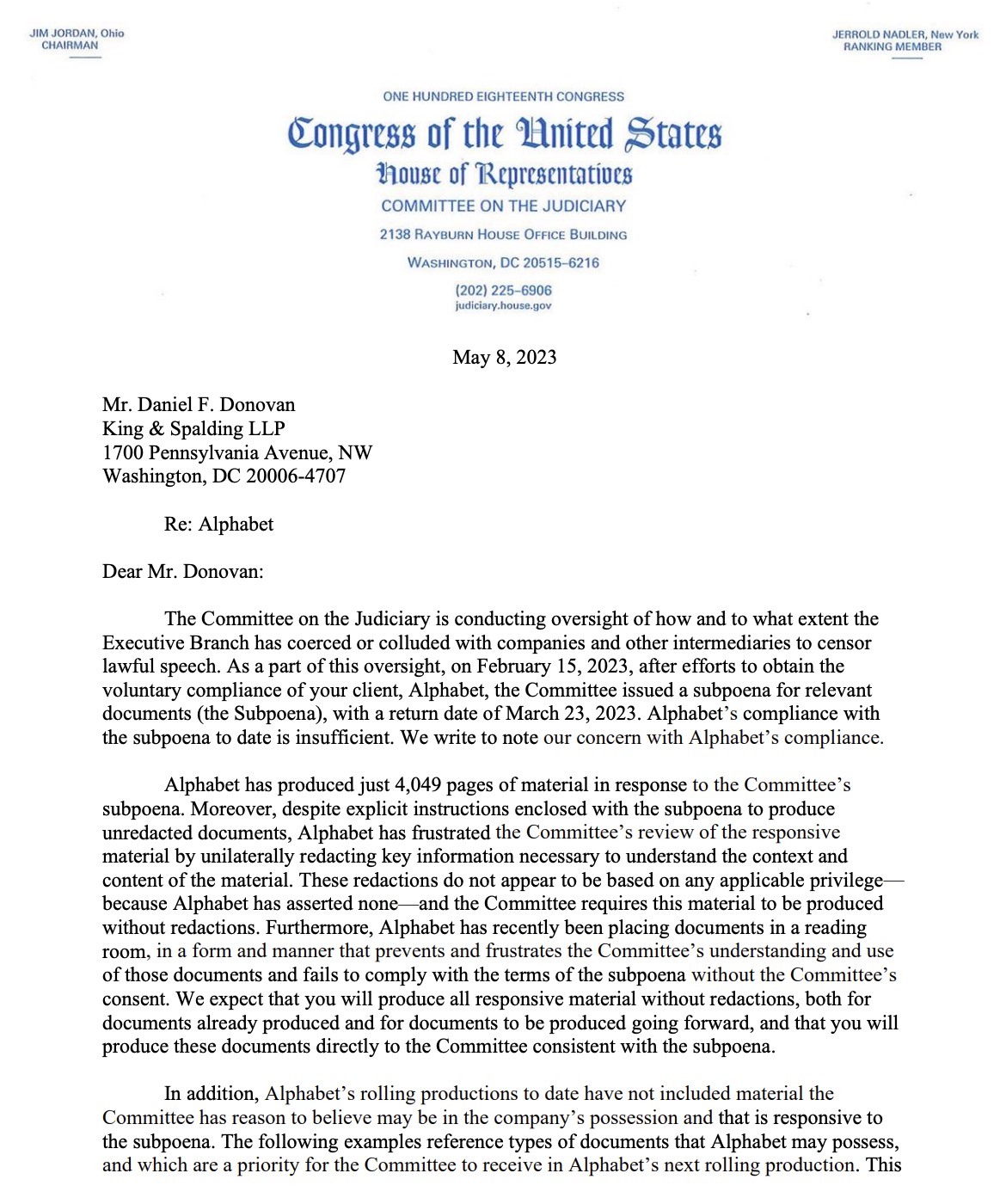 With that goal in mind, the Committee in February subpoenaed Alphabet, after the corporation proved unresponsive to attempts to get it to provide the requested information voluntarily.
The subpoena's deadline, March 23, has come and gone, and the degree to which Alphabet has so far complied is insufficient, the letter states, noting "concern" over this fact.
The patchy compliance includes producing only 4,049 pages of the total requested by the Committee – and then also, in spite of explicit instructions to the contrary, redacting information regarded as of key importance.
Now, the Committee wants these, and a number of other non-compliance behaviors to be corrected – namely, for Alphabet to turn over all requested material and stop redacting any of it.
Next, Alphabet's rolling productions (of subpoenaed documents) so far could be missing some information relevant to the subpoena that the congressional body wants to have access to – and the letter in fact describes some of these documents as a priority.
Examples of these are given as, Alphabet's responsive communications with other social media platforms related to content moderation, its responsive documents in the custody of its subsidiaries, and responsive communications with the Global Disinformation Index and other third-party entities.
And, email is not the only way Alphabet conducts its communications, the letter notes. And so material still missing could include that from Slack, Microsoft Teams, Jira, Signal, WhatsApp, Messenger, Telegram, text, direct message on any and all social media platforms, as well as physical correspondence.
"To date, Alphabet has not produced an appreciable volume of such non-email communications," the Committee notes, and goes on to add, "Alphabet should possess internal communications among Alphabet employees 'referring or relating to any documents or communications from the Executive Branch of the United States Government, whether public or non-public, referring or relating to the moderation, deletion, suppression, restriction, or reduced circulation of content.'"
But to date, "Alphabet has not produced an appreciable volume of such internal communications," Jordan writes, and references the Twitter Files as revealing the extent of Twitter's collusion with the government – and why would Twitter be the only one?
"We expect Alphabet's full compliance with the terms of the Committee's subpoena. If Alphabet fails to comply in full with the subpoena's demands, the Committee may be forced to consider the use of one or more enforcement mechanisms," the letter concludes.
Source – https://reclaimthenet.org/alphabet-fails-to-properly-comply-with-house-judiciary-subpoena