Spain, World Freedom Alliance.org, 30.06.2021:
Already 249 young healthy students are currently in the quarantine Hotel Palma Bellver on the Paseo Marítimo in Spain. 216 boys and girls were tested negative on COVID-19. Only 33 were positively tested according to the regional government. Even contacts who tested negative are now be isolated, which led to protests among students and thier parents. Nine young people were taken to the Son Espases hospital. Three are on the run and are being sought by the police. The Vice President of The World Freedom Alliance.org, Heiko Schöning is at quarantine Hotel Palma Bellver in order to set all students free. Heiko Schöning is appointed as a Medical Doctor to some students by thier lawyer.
Meanwhile, Balearic Health Minister Patricia Gómez announced plans to better control such student trips. She also defended the isolation of students against accusations, minors were taken from their parents. Gómez's health director, Maria Antonia Font, has since been denounced in this connection by the mother of one of the young people, a lawyer.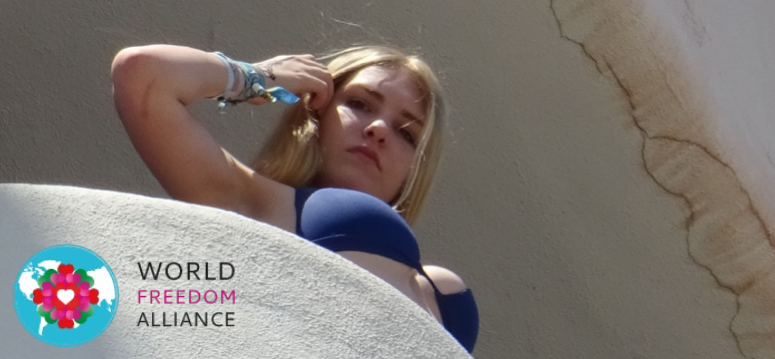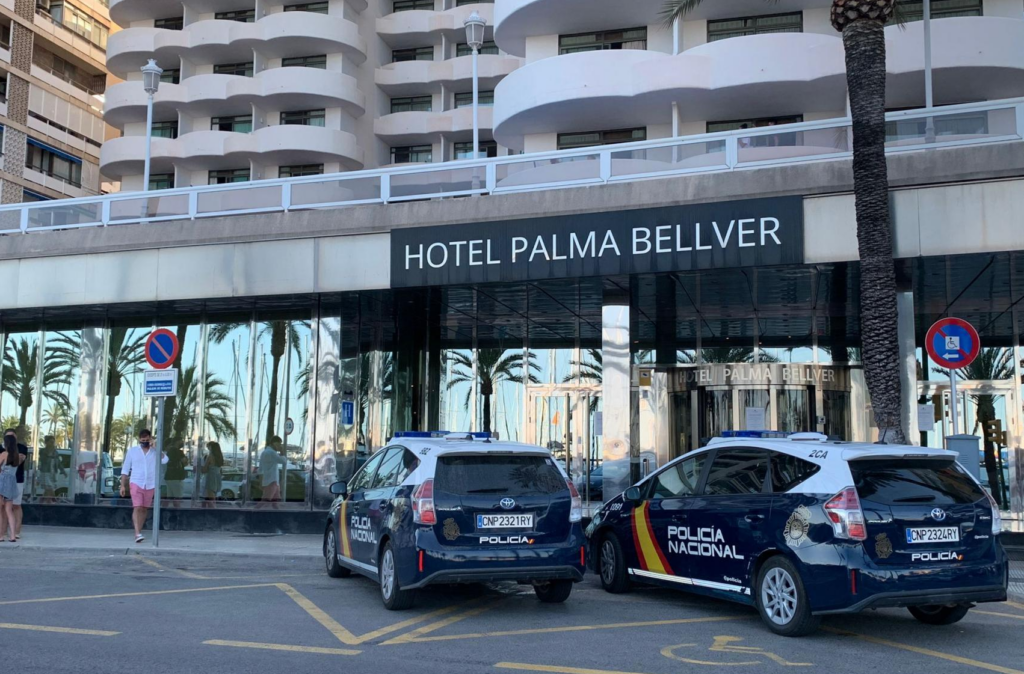 "Blick auf den Eingang zum Quarantäne-Hotel Bellver"
Foto: Ultima Hora
Der Corona-Ausbruch unter spanischen Abschlussschülern nach Aufenthalten auf Mallorca zieht weiter Kreise. Bereits 175 Jugendliche befinden sich derzeit im Quarantäne-Hotel Bellver am Paseo Marítimo in Palma. 33 wurden laut der Regionalregierung positiv getestet. Auch negativ getestete Kontakte müssen nunmehr isoliert werden, was zu Protesten unter den Schülern führte. Neun junge Leute wurden ins Krankenhaus Son Espases verbracht. Drei befinden sich auf der Flucht und werden von der Polizei gesucht.
(…) Die balearische Gesundheitsministerin Patricia Gómez kündigte unterdessen an, solche Schülerreisen besser kontrollieren zu wollen. Sie verteidigte auch die Isolierung der Schüler gegen Vorwürfe (…), Minderjährige ihren Eltern zu entziehen. Gómez' Gesundheitsdirektorin Maria Antonia Font wurde inzwischen von der Mutter eines der Jugendlichen, einer Anwältin, in diesem Zusammenhang angezeigt."