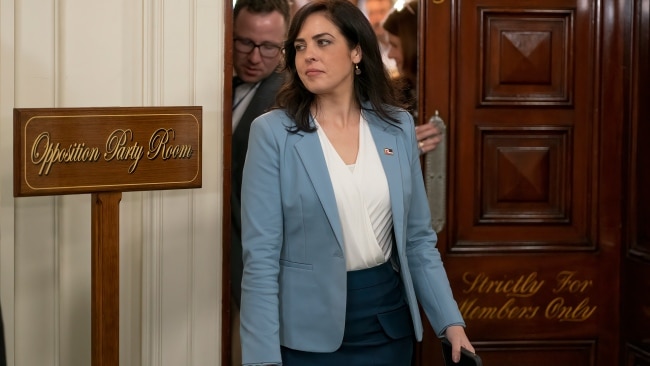 Victorian MP Moira Deeming has initiated legal action against the Liberal Party, claiming the terms of her nine-month suspension have not been adhered to.
Ms Deeming accepted the suspension after Opposition leader John Pesutto agreed to drop a motion to expel her over her attendance at a women's rights rally that was crashed by neo-Nazis.
In an email to colleagues on Thursday afternoon, Ms Deeming said she has advised her lawyers to "prepare a legal challenge" over her suspension, arguing that opposition leader John Pesutto had failed to live up to his part of the agreement.
"I agreed to accept a nine-month suspension (without a formal motion or any attached grounds) in exchange for a joint statement from the Leadership and myself, that would exonerate me from all these false allegations and that allowed me the return, after 9 months, to the party room," she said in her email.
"To date, I am the only one who has honoured that agreement. I am suspended, but there has been no joint exoneration statement and inconsistent messaging regarding my automatic return to the Party Room."
Earlier on Thursday Ms Deeming issued an ultimatum informing Mr Pesutto he had until 2pm to issue a statement exonerating her from the "charges laid against me" or she would begin legal action.
"Given that the Leadership did not make the statement of exoneration, or confirm my return, and that no mediation or even any minutes exist to settle this dispute, I have advised my lawyers to prepare a legal challenge over my suspension," Ms Deeming said in her email this afternoon.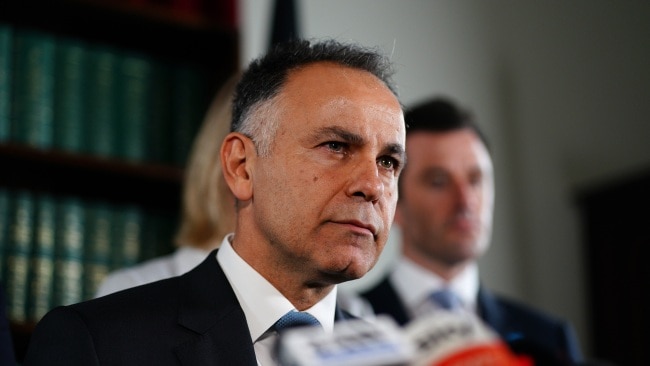 In a press conference responding to the demand, Mr Pesutto said that a jointly prepared statement had in fact been issued on the day, and that he had confirmed since that "nothing in the dossier ever accused Moira Deeming of being a Nazi or herself having Nazi sympathy".
However Ms Deeming said she had "listened carefully" to Mr Pesutto's press conference and disputed his version of events – including that she had never been accused of being a Nazi or having neo-Nazi sympathies.
"If that is the case, then why I am suspended? If that is the case, then why did John send an email associating me with Nazis and Nazism, and repeat those claims in the media multiple times?" Ms Deeming said.
The Western Metropolitan Upper House MP said that even attempting to suspend her on the basis of the dossier of evidence that was presented not only failed to uphold "due process and natural justice" standards, but was also defamatory.
"The dossier of evidence turned out to be a series of other people's social media posts that I'd never seen and an irreputable Wikipedia page that I am not even mentioned in," she said.
"The other allegations made in various emails and media interviews that I had in any way associated with Nazism, Nazi's or bigotry were also false (and as I am advise, defamatory)."
Ms Deeming said she believed the party needed to hold a new meeting to discuss her suspension.
"If my suspension is re-confirmed, we can make sure that the conditions are explicitly agreed upon and then we can all get back to working for Victorians. If a different motion is put, then we can work through that instead," she said.
"I hope that you will support my request, in the shared understanding that this issue simply cannot be allowed to go on any longer."
Source – https://www.skynews.com.au/australia-news/politics/victorian-mp-moira-deeming-has-initiated-legal-action-over-her-ninemonth-suspension-from-the-liberal-party/news-story/19214f24c33817d535419e06090a75e9