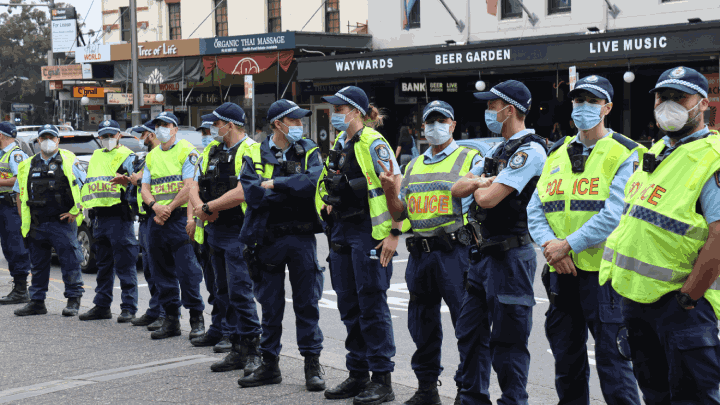 The NSW Police Force has a predilection for searching members of the public, so much so that a recently released report has found that officers are annually conducting more than 150,000 personal searches: those that involve a body, or pat down, search but not the removal of clothing.
Released last week, NSW Police Person Searches: A Disproportionate Impact is a report based on data regarding person searches, obtained by Redfern Legal Centre, via the Government Information (Public Access) Act 2009 (NSW), which covers the period from 1 July 2018 to 21 May 2022.
And the figures reflect a clear bias involved in the way that NSW police officers are applying these searches.
This prejudice is exposed in the disproportionate number of searches carried out upon First Nations people and the young in general, as well as by the statistics relating to the different locations where these searches are being conducted.
Over the period to which the statistics apply, NSW police carried out a total of 855,038 person searches statewide, 65,131 of which were imposed upon First Nations people, who the inquiry found are twice as likely to be searched by state law enforcement officers than non-Indigenous locals.
"Aside from revealing the overrepresentation of First Nations peoples, the figures also reveal that all children were overrepresented," reads a 13 February release statement.
"Of the total searches in NSW for the data period, 112,050 searches – 13 percent – were done on children, although children only comprise 9.7 percent of the NSW population."
A colonial approach
In the Sydney inner city suburb of Waterloo, First Nations people made up 30 percent of all person searches, yet they only make up 2.8 percent of the local population, whilst in Surry Hills, they accounted for 9.9 percent of pat downs, whilst they make up only 0.9 percent of residents.
In the regional centre of Armidale, 54.7 percent of the time NSW police officers searched an individual, it was a First Nations person, although Indigenous people only account for 7.9 percent of that town's overall populace.
In terms of 10-year-olds who were searched by police officers over the study period, 54 percent of them were First Nations kids, whilst Indigenous children of this age only account for around 6 percent of the state populace aged 10.
"First Nations peoples are also more likely to be subjected to a search at a younger age, with searches peaking in childhood and remaining high until age 30," report authors Redfern Legal Centre senior solicitor Samantha Lee and solicitor Rebecca Campbell outline.
Other key findings
The top five locations where people were searched were Liverpool with 19,770 person searches, Sydney with 18,039, Parramatta had 15,592, then Glebe saw 15,081 searches, while in Surry Hills, officers carried out 14,903 person searches over the study period.
The peak age that that the general population is being searched at is 18 years old, while for First Nations people, this drops to 15.
Searches decreased between the ages of 18 and 30 in general, but the search figures over these ages remain constant for First Nations people.
And in terms of gender, NSW police officers were four times more likely to search a male than they were their female counterparts over the close to four-year period the statistics apply to.
Source – https://www.sydneycriminallawyers.com.au/blog/nsw-police-searches-target-the-vulnerable-report-confirms/