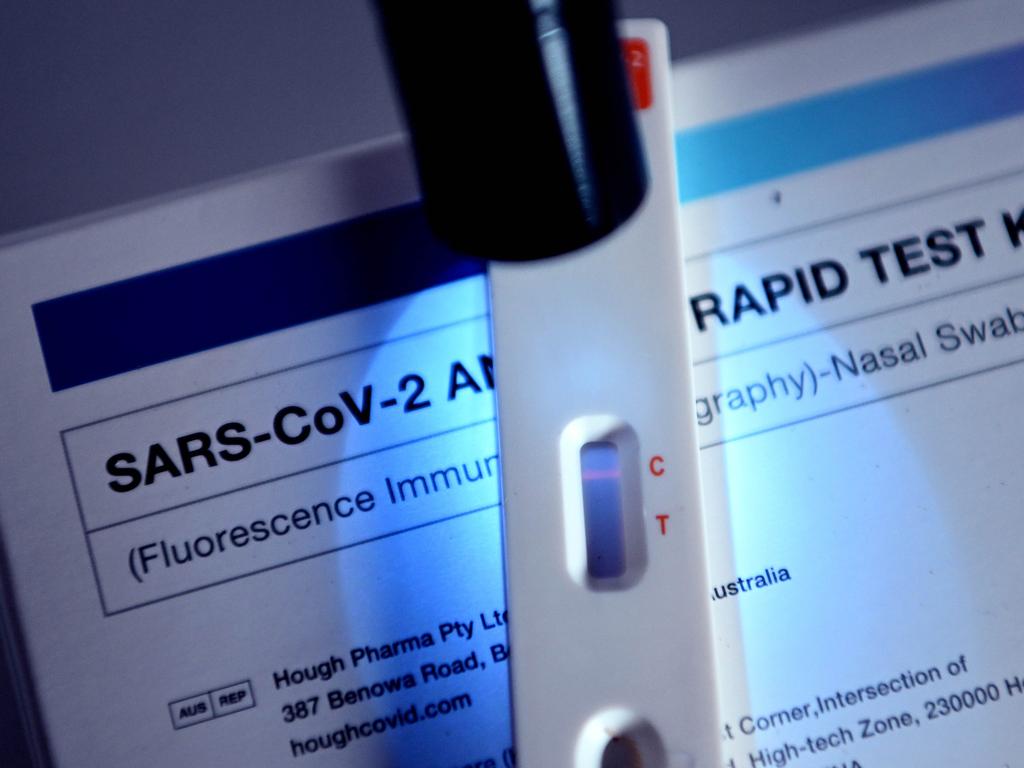 Western Australia's government has been torn to shreds for spending nearly $600 million on Covid rapid antigen tests — the price of two hospitals — with the state's flabbergasted auditor saying she had "never before witnessed" such an escalation in the cost of a program without "due consideration of the impacts".
Auditor General Caroline Spencer on Wednesday released her report into the state's Covid response for 2021-22, with a particular focus on the McGowan government's purchase of $580 million worth of RATs in anticipation of a massive infection wave that never came.
In total, the WA government purchased nearly 111 million tests for a state with a population of around 2.7 million people.
"An initial intention by Health entities to spend $3 million on RATs for health workers and returning travellers rapidly evolved to purchasing $440 million worth of RATs — around twice the cost of the Bunbury Hospital redevelopment," Ms Spencer said in a statement.
"Along with the $140 million spent by the Department of Finance on RATs, public entities spent the equivalent of 10 per cent of the state's 2022 operating surplus on diagnostic plastics without demonstrable evidence of clear, considered and co-ordinated planning or ongoing advice as to the necessity of the expenditure.
"I acknowledge the uncertainty that the pandemic created … however, I have never before witnessed such escalation in the cost of a program over such a short timeframe, occurring with a lack of due consideration of the impacts, or without a record of anyone pausing to ask what level of procurement was sufficient and whether this had been achieved.
"While it is accepted that being in a pandemic environment creates uncertainty and pressure on government to ensure they are providing what is required, there needs to be a point where we take a step back and assess if the ongoing decisions being made are sound, in the public interest and represent value for money.
"It is important that the right lessons are learned from this period."
In the report, the Auditor General's Office noted that fearing test shortages, the WA government in November 2021 made the decision to purchase RATs on the open market, rather than going through the usual tender procurement process.
"There were no formal contracts set up for procurement and instead purchase orders were approved under Emergency Purchasing Guidelines," the report said.
"Given the constantly changing policy environment, PathWest considered it had to move fast in terms of procurement. The original brief was to procure $3 million of RATs, but this constantly increased and by 30 June 2022 WA Health had spent approximately $440 million on RATs."
The Department of Finance separately, without collaboration with the Department of Health, spend an additional $140 million.
"Initially, RATs were purchased for use by health services, within hospitals, at the airport for returning travellers, and at state-run Covid-19 vaccination clinics," the report said.
"However, given the state had purchased such a large number of RATs (approximately 85 million by WA Health and 25 million by Department of Finance), in February 2022 it was announced that it would start to distribute them to the general public.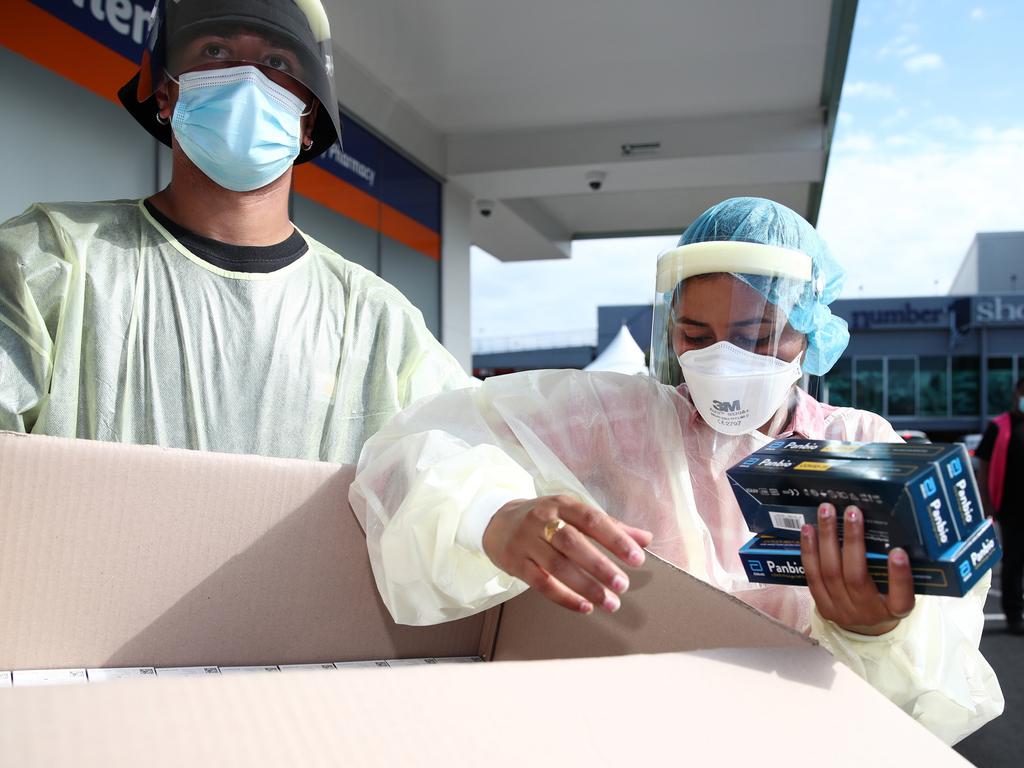 "Throughout 2022, RATs were distributed to the public in a variety of ways, including being handed out at train stations, shopping centres and at events throughout the city, as well as at electorate offices.
"Department of Finance stock was provided to public sector entities for staff use and was distributed to the Department of Education for free distribution to staff and families. Any remaining Department of Finance stock was transferred to HSS shortly after year-end.
"At 30 June 2022, there were approximately 68 million RATs still on hand, some of which are due to expire within the next 12 months.
"Plans at 30 June 2022 indicated that all stock would be distributed. However, given the expected Covid-19 waves had not occurred and community use of RATs has not been as expected, 2.7 million tests had expired at the end of March 2023.
"This does not account for the number of tests close to expiring that are held by private and non-government organisations or the general public in their homes and which may never be used."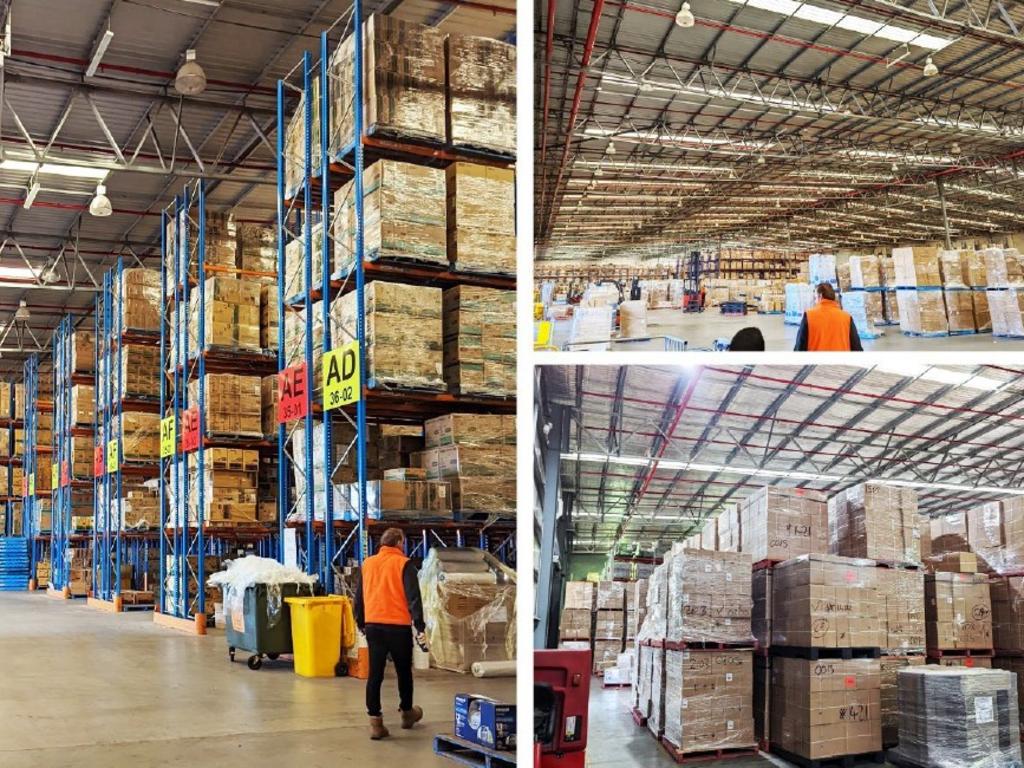 Decisions will soon need to be made about how to dispose of or recycle the millions of expired tests, the report noted.
In order to deal with the explosion in inventory, the WA government required an additional eight warehouses for a total of 10.
The eight new warehouses were managed by third-party, and in some cases fourth-party contractors.
"We found their controls over inventory, including receiving, recording and distribution were poor and we issued them a qualified audit opinion on controls for 2021-22," the report said.
"Regular stocktakes were not being performed at the warehouses and records of stock moving in and out of the warehouse were not well maintained, meaning that HSS was not able to reliably determine the quantity of stock at each warehouse at any point in time, or the precise stock distributed."
However, the audit "did not identify any instances of misappropriation or material misstatement".
The auditor's report concluded that while it was a "panicked environment for procurement" ahead of the state's border reopening, there was "no methodology behind what was considered enough tests and therefore the situation now is that the state has arguably purchased too many tests, at great public cost".
"In the spending of public money, and in making decisions that will have impacts on the community, it remains ever important to ensure that an appropriate balance is struck between timely action and adequate consideration of the costs and benefits, risks and opportunities, and across multiple time frames and policy objectives," it said.
"Every public dollar spent is money that could alternately be allocated elsewhere in servicing the community or public debt obligations.
"In the case of the purchase of RATs, more consideration should have been given towards determining a realistic number of tests to buy based on the current environment, as well as community behaviour in jurisdictions that had been living with Covid-19 circulating in the community. For ongoing purchases, reversion to standard procurement processes should have occurred at the earliest opportunity."
WA Health Minister Amber-Jade Sanderson has been contacted for comment.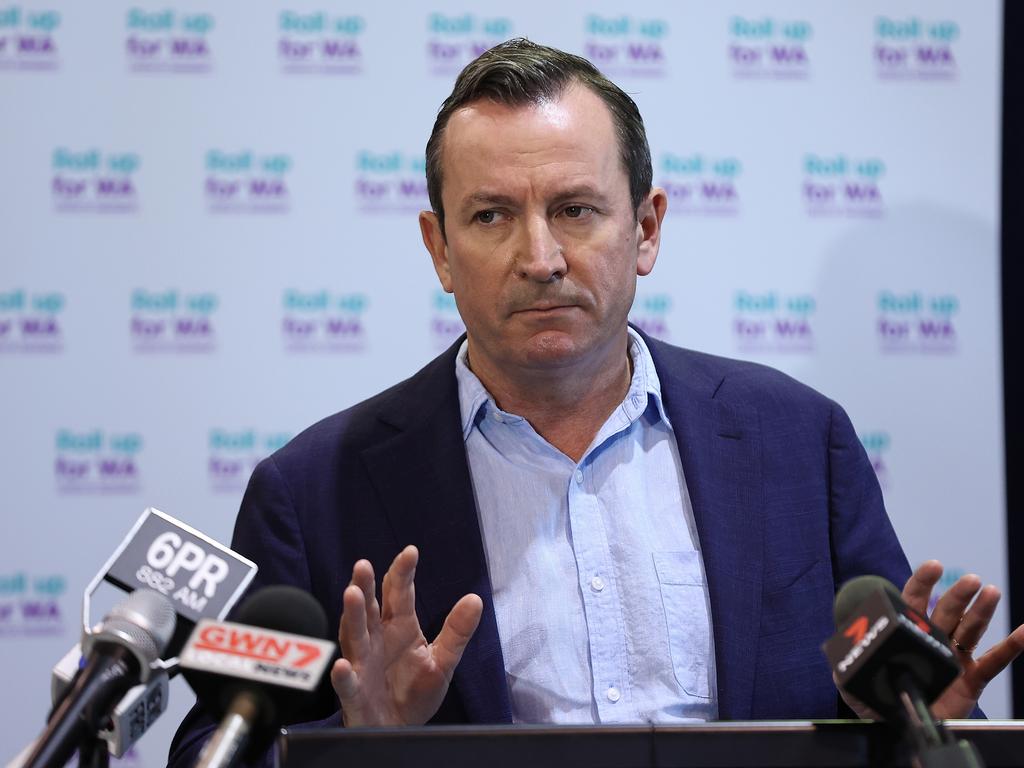 Deputy Premier Roger Cook on Wednesday defended the government's difficult decisions during an uncertain period, telling the ABC "a lot of people look back in history and are very wise after the fact".
"[We] understood that having an abundance of rapid antigen tests was a key way that we could continue to protect peoples' health [and] save lives, while we were dealing with the onset of Omicron and as it made its way through the community as we opened up our borders," he told the broadcaster.
"You sit back and you reflect on those decisions and you think, my God, I'm just so pleased that we made them in the way that we did because it protected lives and in addition to that, protected Western Australia's economy."
But he conceded the government "might want to reflect on whether we paid too little or too much, acted too soon or too late".
Melbourne-based physician and researcher Dr Kate Gregorevic commented on Twitter, "One of the biggest harms of the pandemic that we will be 'paying for' in the years (decades) ahead is the wild, indiscriminate spending on anything Covid related. Health dollars are finite and this wasteful use harms everyone."
Source – https://www.news.com.au/finance/economy/australian-economy/never-before-witnessed-wa-auditor-rips-government-over-nearly-600-million-rat-spend/news-story/2f86c916cf8daa7f58ab44227c28e082