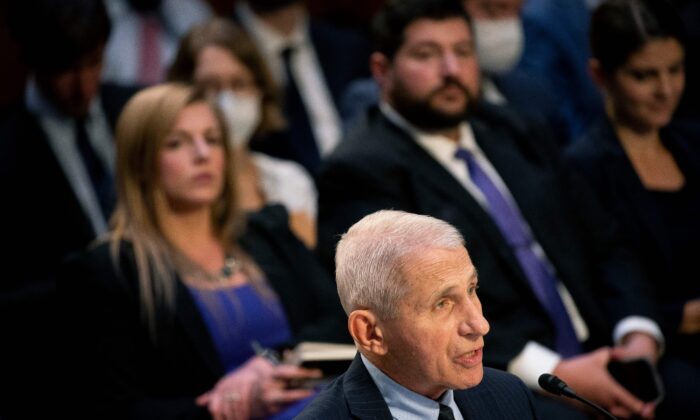 Dr. Anthony Fauci on Sept. 14 claimed a video from 2004 that showed him saying people who had influenza didn't need a flu vaccination was taken out of context.
Sen. Rand Paul (R-Ky.) played the clip from an appearance by the director of the National Institute of Allergy and Infectious Diseases on C-Span before questioning Fauci during a congressional hearing in Washington.
During Fauci's 2004 appearance, a 67-year-old woman in Minnesota called in and said she had influenza for 14 days. She also said every time she received a flu vaccine, she would have flu-like symptoms.
Fauci said he wasn't sure why the symptoms would appear after vaccination. The C-Span host then asked if the woman needed a flu shot.
"Well no, if she got the flu for 14 days, she's as protected as anybody can be because the best vaccination is to get infected yourself," Fauci said. "If she really has the flu, she definitely doesn't need a flu vaccine. She doesn't need it, because the most potent vaccination is getting infected yourself."
Paul noted on Sept. 14 that some 80 percent of children in the United States have had COVID-19, giving them what is known as natural immunity, which Fauci was talking about.
Paul noted that U.S. guidelines on COVID-19 vaccination don't take natural immunity into account.
"You seemed quite certain of yourself in 2004 but in 2022, there's a lot less certainty," Paul said, adding later that "we wonder why you seemed to embrace basic immunology back in 2004 and how you or why you seem to reject it now."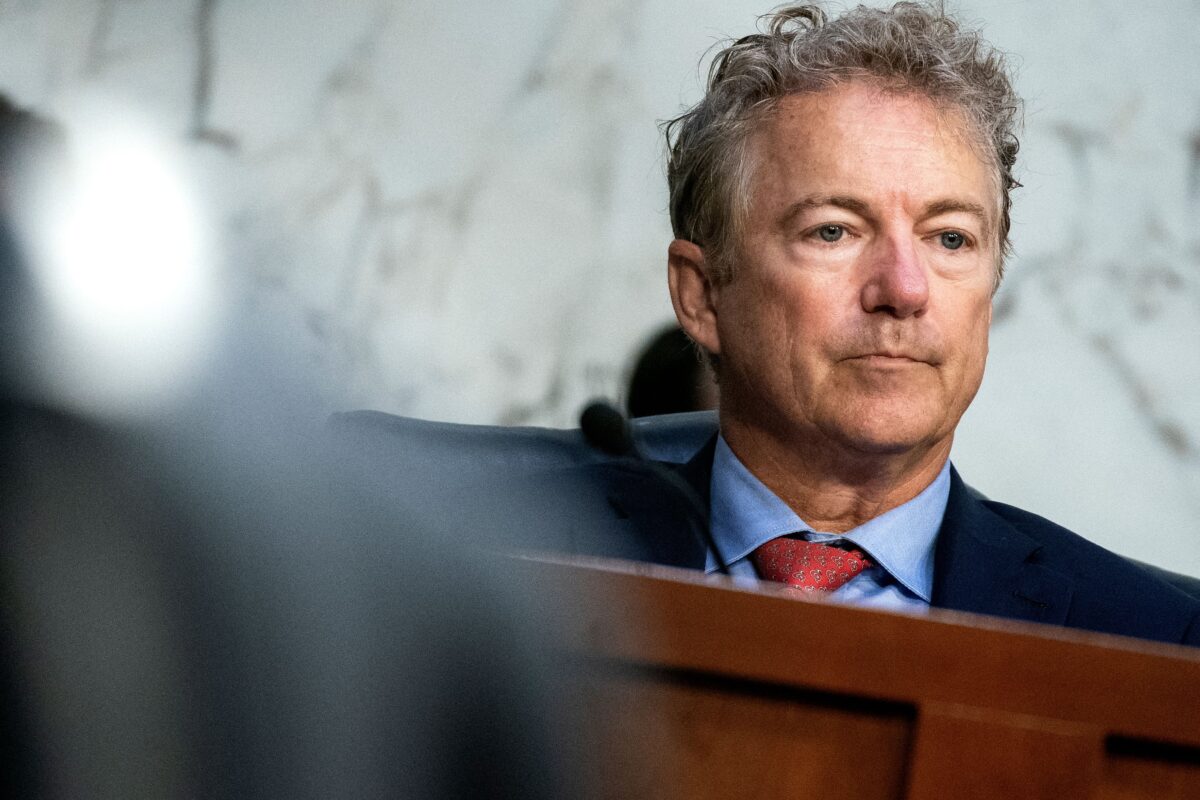 "I don't reject basic immunology, senator, and I have never denied there is importance of the protection following infection," Fauci said.
He said that U.S. authorities advise virtually all Americans to get vaccinated even if they've recovered from COVID-19 because vaccination gives them "an added extra boost."
Studies on the matter have returned mixed results. One just published in the New England Journal of Medicine, for instance, showed that children who received a vaccine after recovering from COVID-19 had lower protection during the Delta wave than those who didn't get a shot, though the results were flipped during the Omicron era.
Fauci also claimed that the C-Span clip was "taken out of context." He pointed to a "fact check" from Reuters that claimed social media posts essentially saying the same thing Paul did were "missing context," because Fauci was "giving advice for a specific situation pertaining to this caller" and "natural immunity from infection does not mean flu vaccinations do not help curb community spread and protect vulnerable people."
"Actually words don't lie," Paul responded. "'She doesn't need it because the most potent vaccination is getting infected yourself.'"
"It is true. It is true, senator. It is a very potent way to protect," Fauci acknowledged.
"So when you're trying to tell us that kids need a third or a fourth vaccine, are you including the variable of previous infection in the studies?" Paul said. "No, you're not."
Source – https://www.theepochtimes.com/fauci-responds-after-being-shown-video-in-which-he-said-flu-infection-meant-no-need-for-vaccination_4729946.html