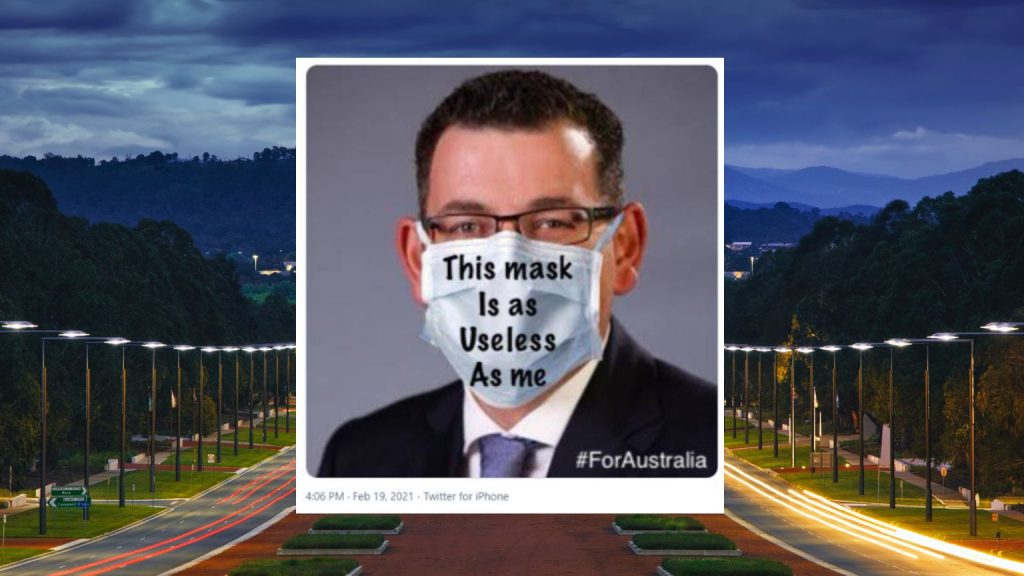 A freedom of information request filed by the South Australia Liberal Senator Alex Antic showed that the federal government made over 4,000 requests in three years to get posts about COVID-19 removed from online platforms.
"It is entirely unclear to me why the Department of Home Affairs, a department which is primarily charged with the duty of overseeing matters like border control, has been using a backdoor arrangement with social media companies to influence the media in relation into matters such as public health," Antic said, adding that there should be a full explanation about what information was censored and why.
"On what basis is the department qualified to determine the truth associated with Covid related matters?" the senator asked, as reported by The Australian. "Are we seeing an Australian #Twitterfiles?"
Through the FOI request, Antic received the Department of Home Affairs Online Content Incident Arrangement Procedural Guideline, which explains how the government coordinates with online platforms to monitor and flag content.
A separate document provided by the department summarized the number of notices set to social media companies. Between January 2017 and December 2022, the department "made 13,636 referrals to digital platforms to review content against their own terms of service."
Of those requests, 4,213 were related to COVID. Given the pandemic started in early 2020, the department made an average of four requests per day for three years.
The department did not provide details about the COVID-19 related requests, but said such requests would end on June 30, 2023.
As reported by Racket News and Network Affects, "DHA seemed to deem itself sovereign over the entire Internet, targeting non-Australians under the spurious logic that they were 'circulating a claim in Australia's digital information environment.' Some claims were also true or at least contested."

The attention soon turned towards memes, including a meme making fun of Victorian Premier Dan Andrews.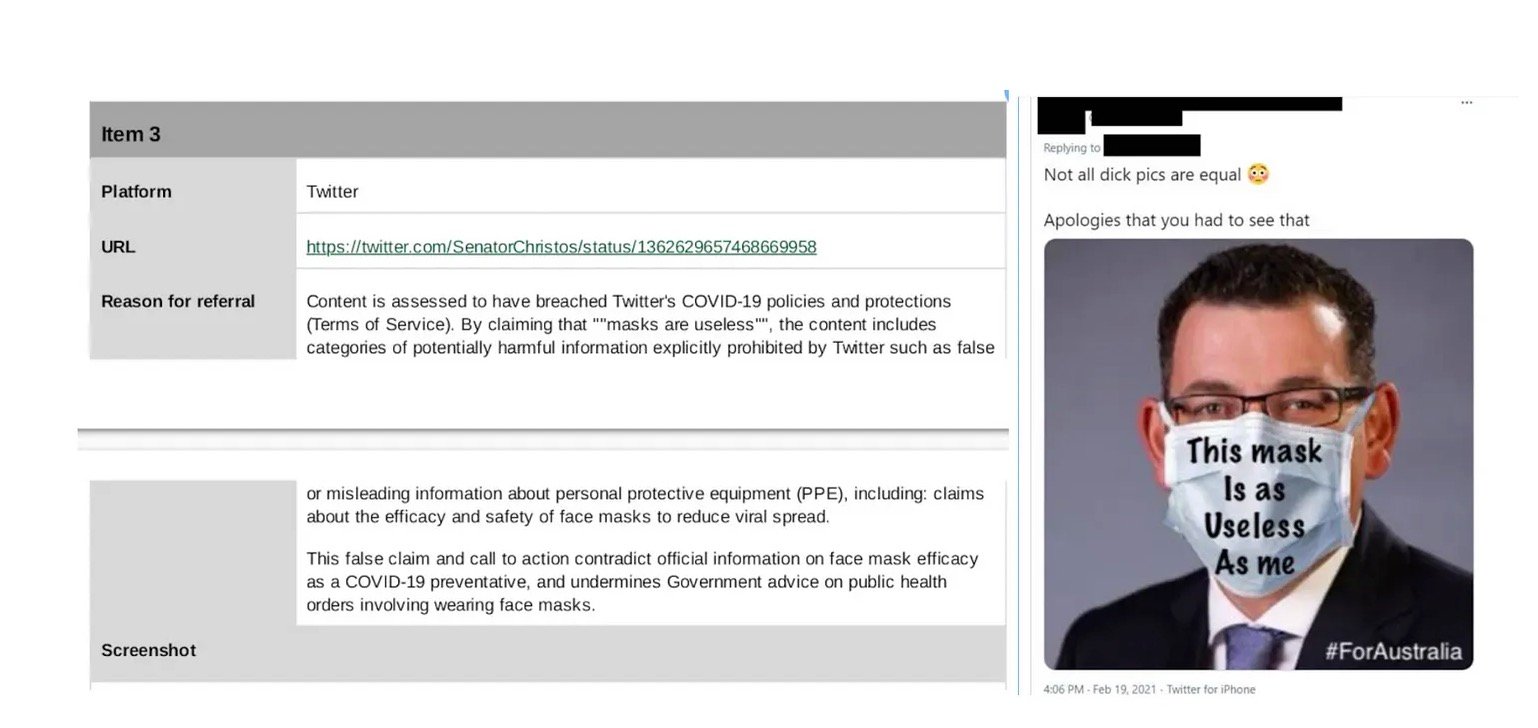 "Even a humorous commentary on masks was deemed too much for the fun police. In one case, a mere reply to a tweet claiming 'masks are useless' was considered to have contradicted 'official information,' making it 'potentially harmful.'"
Source – https://reclaimthenet.org/australia-covid-social-media-censorship