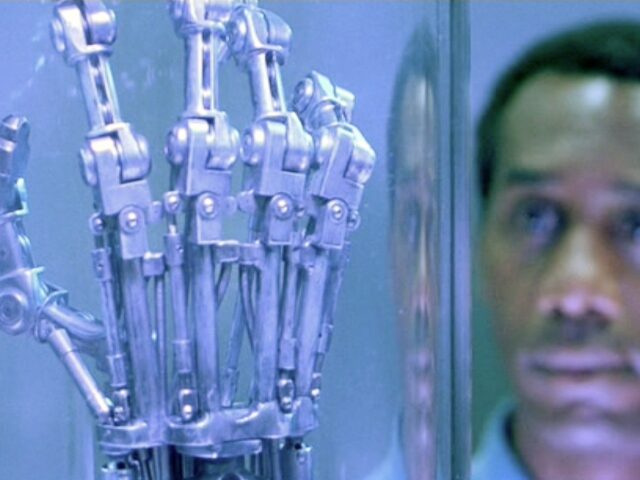 OpenAI CEO Sam Altman will attend the secretive Bilderberg Meeting, an annual gathering of over 100 political and corporate leaders from Europe and North America, which has announced AI as a key item on its agenda this year.
Altman isn't the only Big Tech figure in attendance. Other participants include Microsoft CEO Satya Nadella, former Google CEO Eric Schmidt, and Google DeepMind head Demis Hassabis.
Jen Easterly, director of the Cybersecurity and Infrastructure Security Agency (CISA), will also attend. As noted in a congressional hearing last week, CISA played a key role as a source of government pressure in the Big Tech censorship regime that harmed President Trump's chances in the 2020 election.
The meeting will take place from 18 to 21 May in Lisbon, Portugal. The list of items up for discussion, published by Bilderberg here, is as follows:
A.I.
Banking system
China
Energy transition
Europe
Fiscal challenges
India
Industrial policy and trade
NATO
Russia
Transnational threats
Ukraine
U.S. leadership
The corporate legacy media also has a presence at this year's Bilderberg, with notable members including Atlantic writer Anne Applebaum, the CEO of Axel Springer (a key force behind last year's failed effort to create a media cartel in the U.S.), and representatives of other establishment media companies including the Economist and the Financial Times.
Other notable attendees include the CEO of Pfizer, the president and COO of Goldman Sachs, and failed Democrat gubernatorial candidate Stacey Abrams.
By subscribing, you agree to our terms of use & privacy policy. You will receive email marketing messages from Breitbart News Network to the email you provide. You may unsubscribe at any time.
A small number of American conservatives are listed as participants: two members of the Hoover Institution, one fellow of the Hudson Institute, conservative historian Niall Ferguson, and tech entrepreneur and investor Peter Thiel.
A full list of participants at this year's meeting can be found here.
Source – https://www.breitbart.com/tech/2023/05/18/ai-top-of-the-agenda-at-secretive-bilderberg-meeting/