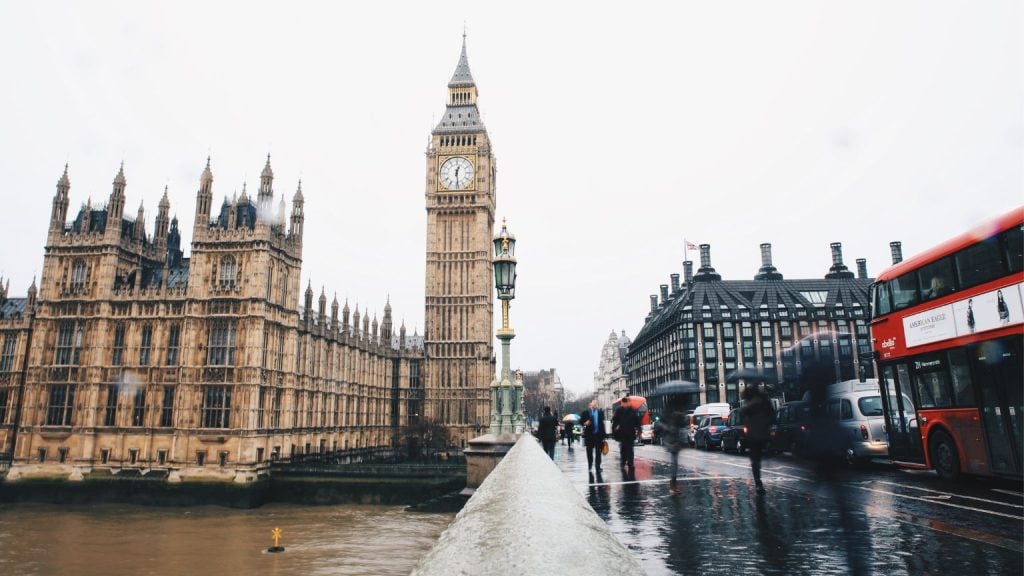 The UK government is ready to spend some $755,000 (£600,000) on a project involving contractors whose job would be to carry out surveillance on social media, on the lookout for "harmful disinformation and misinformation narratives."
This is revealed in a notice posted on the government's Contracts Finder site that contains information about contracts whose value exceeds the equivalent of $15,000 – which is certainly the case with this one, that shows the authorities are looking for a misinformation and disinformation monitoring and analysis service.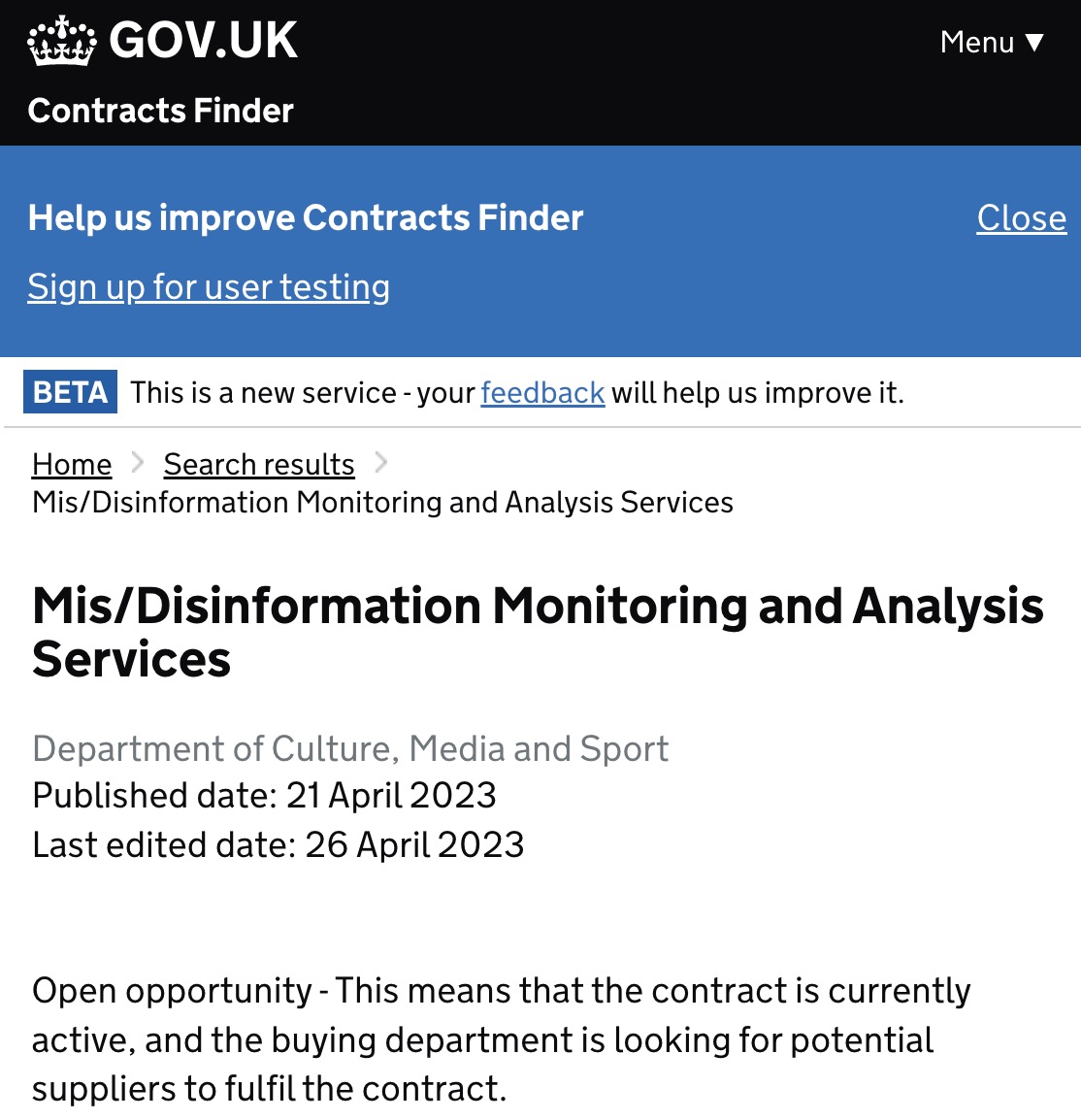 This current call for tender is the work of the Department of Culture, Media and Sport (DCMS), was published on April 23 and will close a month later.
But as Twitter sleuths who noticed it have found out, this is by no means the first time the dis/misinformation "fever" has been detected in the UK government contracts – although it is a relatively new phenomenon.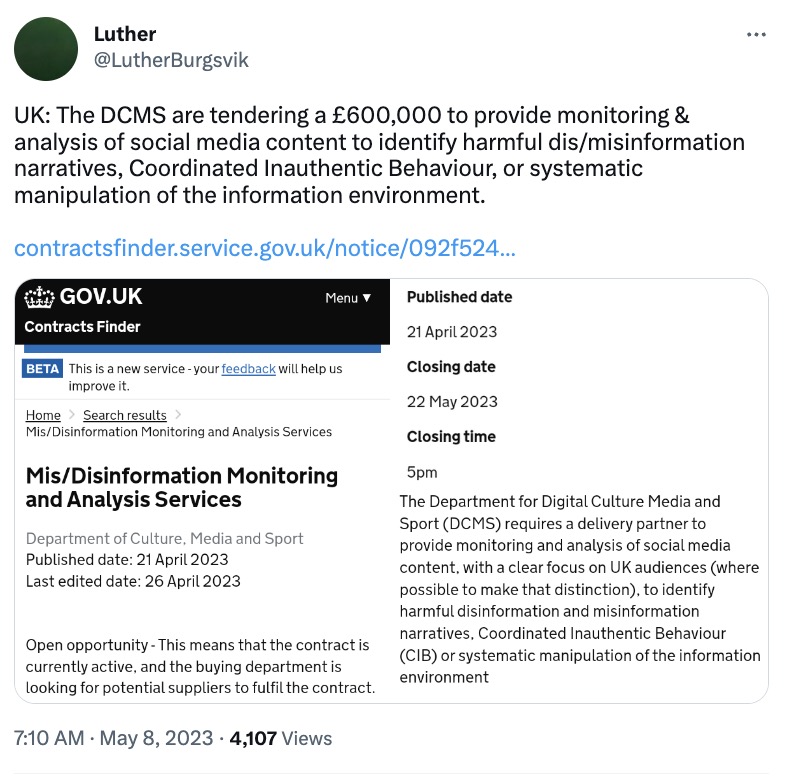 A search of the contracts listed on this site alone shows that 24 mention the word "misinformation" – but only three of those date to 2023 or earlier.
The service contract that the government now looks to award is open to both SMEs (Small and Medium Enterprises) and VCSEs (Voluntary, Community and Social Enterprises) – and whichever is picked, will have to sign a non-disclosure agreement.
The announcement states that the place of performance of the contract will be the UK, while the duration will be nine months, with the possibility of renewal.
The DCMS's future partner in monitoring and analyzing social media content will have to focus on UK audiences, the tendering terms explained, adding that this "clear" focus should be present where that distinction is possible to make.
And the goal is – as has become the habit of many governments – described in fairly vague and broad terms as identifying "harmful disinformation and misinformation narratives, Coordinated Inauthentic Behaviour (CIB) or systematic manipulation of the information environment."
What the DCMS intends to do with the reports from its future surveillance contractor is anybody's guess at this point. Some of the department's more recent "adventures" in the controversial technology territory include a decision to subsidize what's reported to be a substantial proportion of the funds set to be spent on private digital ID projects in the UK.
Source – https://reclaimthenet.org/uk-government-contractors-social-media-surveillance-of-misinformation