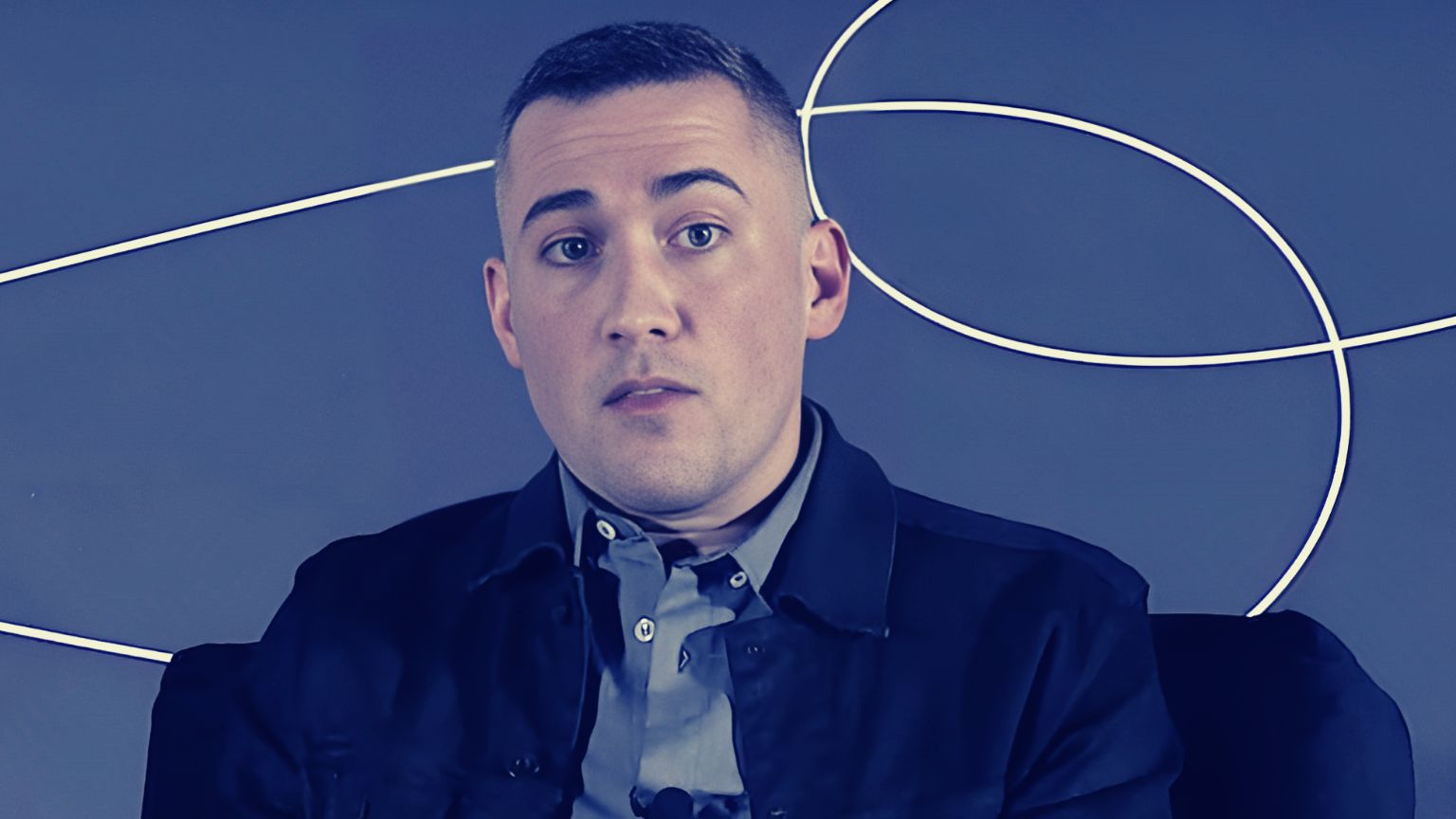 Independent journalist Matt Taibbi posted a new batch of "Twitter Files" that show that Twitter's former head of safety Yoel Roth had weekly meetings with the FBI. The Files also revealed that the FBI flagged tweets related to the 2020 election.
On Friday, Taibbi released internal documents showing Twitter's censorship efforts in the months leading to former President Donald Trump's permanent suspension from Twitter. Before Trump was banned, the internal documents obtained by Taibbi show that employees argued that "current climate" and "historical context" should be considered in the decision.
"The world knows much of the story of what happened between riots at the Capitol on January 6th, and the removal of President Donald Trump from Twitter on January 8th," Taibbi wrote.
"We'll show you what hasn't been revealed: the erosion of standards within the company in months before J6, decisions by high-ranking executives to violate their own policies, and more, against the backdrop of ongoing, documented interaction with federal agencies."
On October 8, 2020, about a month before the 2020 election, Twitter created a group to make high-profile moderation decisions, called the Site Integrity Policy, Policy Escalation Support (SIP-PES). According to Taibbi, the group operated like a high-speed Supreme Court of moderation, issuing content rulings on the fly, often in minutes and based on gut calls and even Google searches.
Taibbi posted screenshots showing the group discussing what to do about Trump's claims about mail-in voting.
The messages also hint that the FBI and DHS were involved in flagging "misinformation." One employee asked whether the platform should publicly say that its content moderation decisions rely on human review, machine learning, and "partnerships with outside experts," – the latter referring to the FBI and DHS.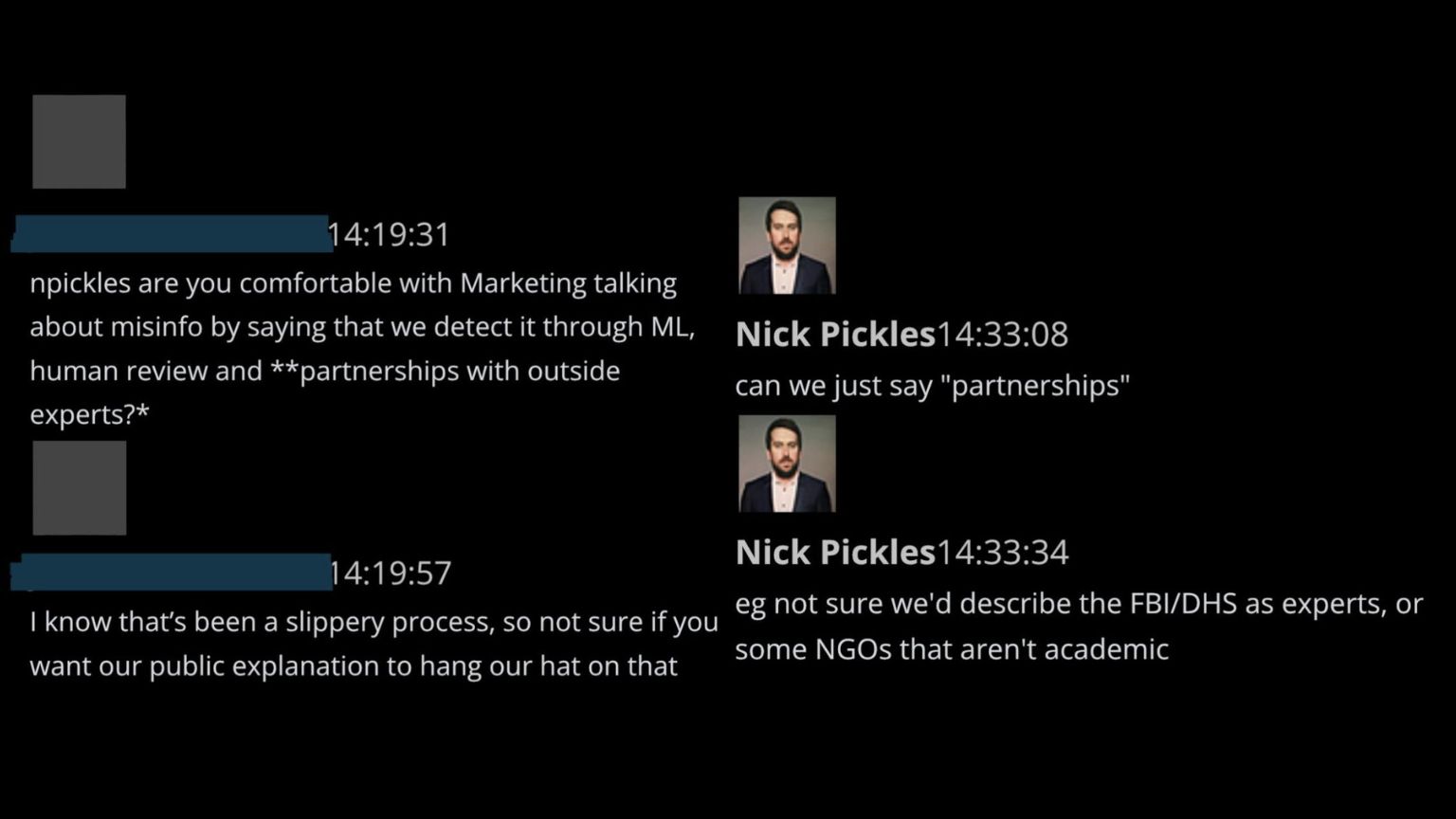 Nick Pickles, the former senior director of global public policy strategy, development and partnership responded, "can we just say 'partnership.'" He added, "not sure we'd describe the FBI/DHS as experts, or some NGOs that aren't academic."
An undated chat that Taibbi claims took place after the January 6 riot at the US Capitol, Roth joked about a mysterious meeting on his calendar, claiming it is "Definitely not a meeting with the FBI I SWEAR."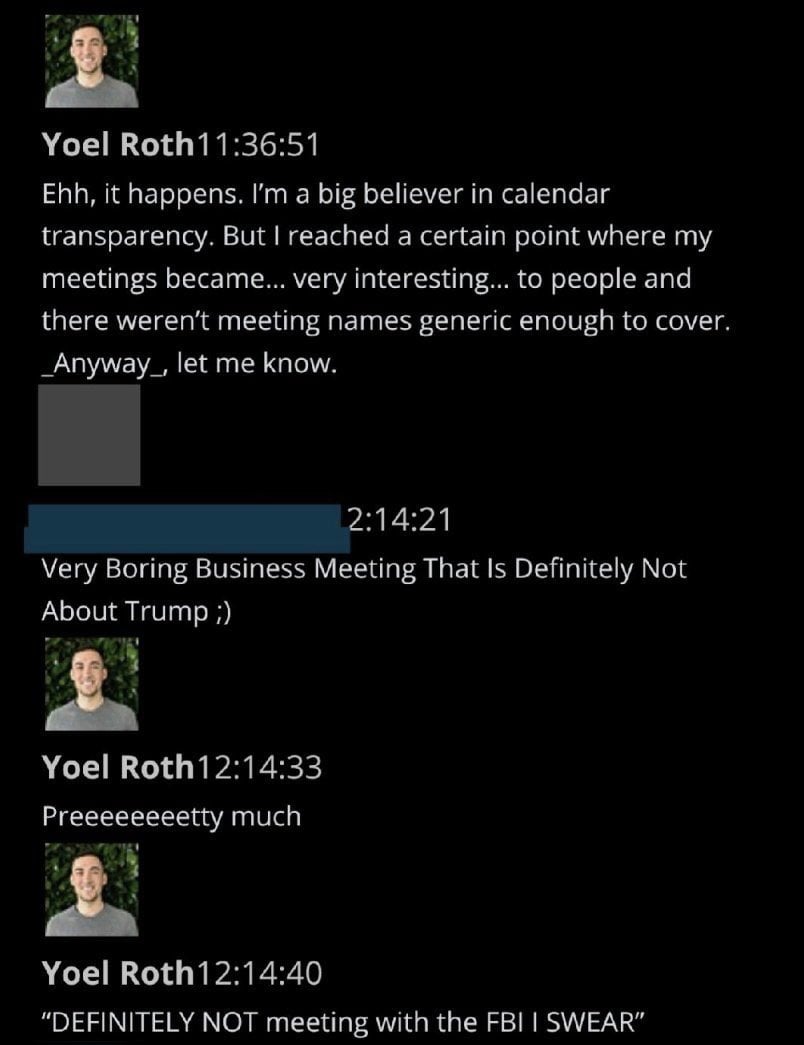 In other messages sent in October 2020, Roth referenced a "weekly sync with FBI/DHS/DNI" about the election.
Another message mentions "a report from the FBI concerning 2 tweets" about ballot fraud. Twitter concluded that one of the tweets, which claimed mail-in ballots were being "shredded" was false. However, the second tweet, which claimed that 25% of mail-in ballots were being "rejected for errors," was found not to have violated any of Twitter's policies.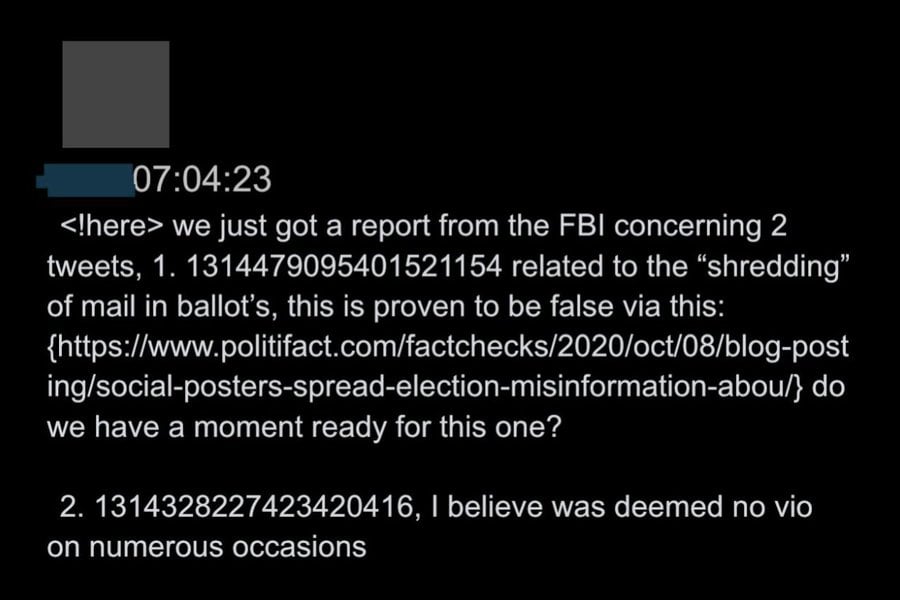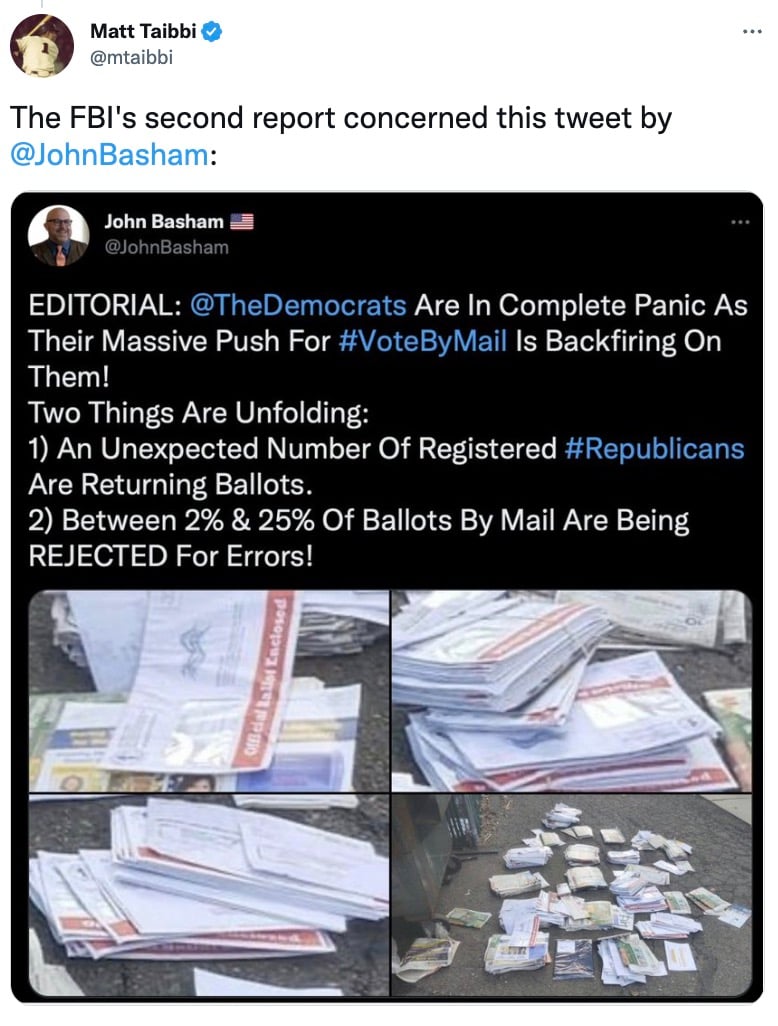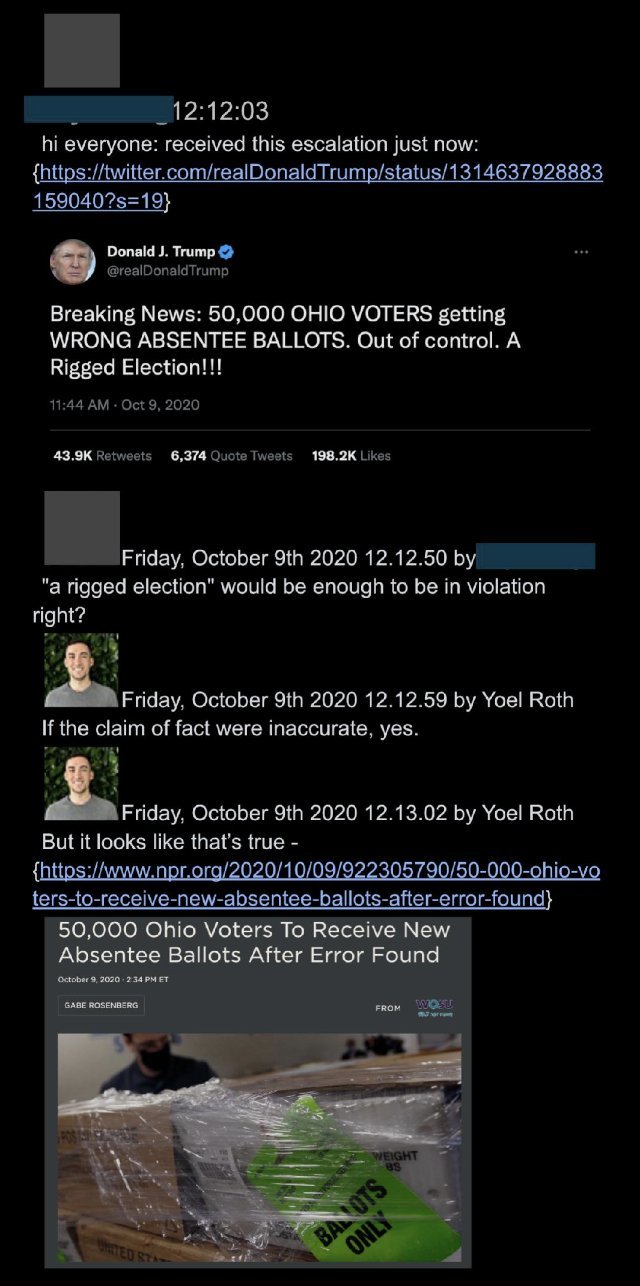 This week Musk fired the company's general counsel Jim Baker for alleged involvement in suppressing the release of internal documents detailing Twitter's suppression of the Hunter Biden laptop story.
Source – https://reclaimthenet.org/twitter-allowed-fbi-flag-tweets/