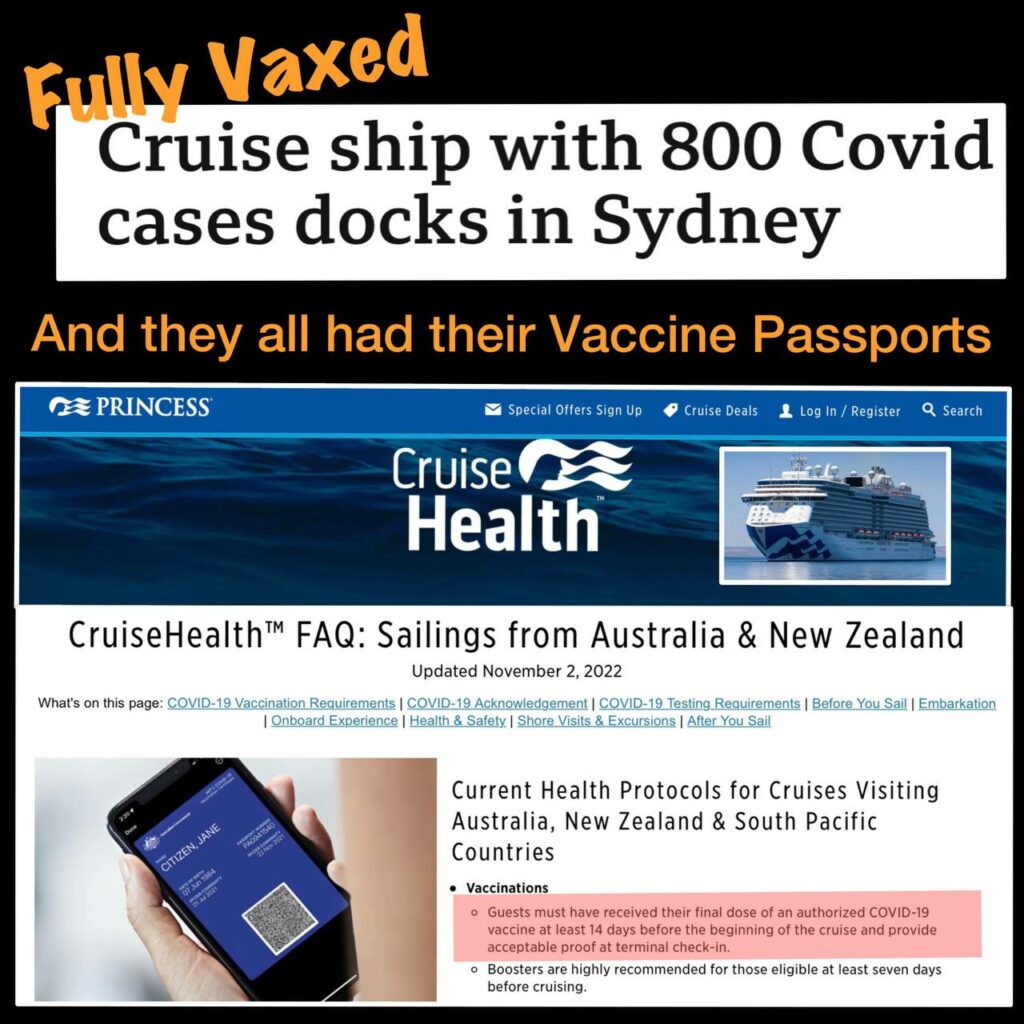 ''The entire concept of a vaccine passport is itself inherently misleading. There is little evidence to show that these novel experimental COVID genetic vaccines actually prevent someone from contracting COVID or prevent someone from spreading COVID"
Princess Cruises are still employing the anti-scientific, superstitious, fraudulent and discriminatory policy of requiring all passengers and crew to carrying a digital Vaccine Passport.
Given that the data evidences that the more you are injected, the more susceptible you are catching Covid, these ships will remain breeding grounds for super-spreader events until they drop this ridiculous policy.
https://www.aph.gov.au/Parliamentary_Business/Hansard/Hansard_Display?bid=chamber/hansardr/b643579f-2893-4024-aed6-648bc13b0e8f/&sid=0139
Craig Kelly, Australian Commonwealth Parliament – No Domestic COVID Vaccine Passports Bill 2021 –  June 26, 2021