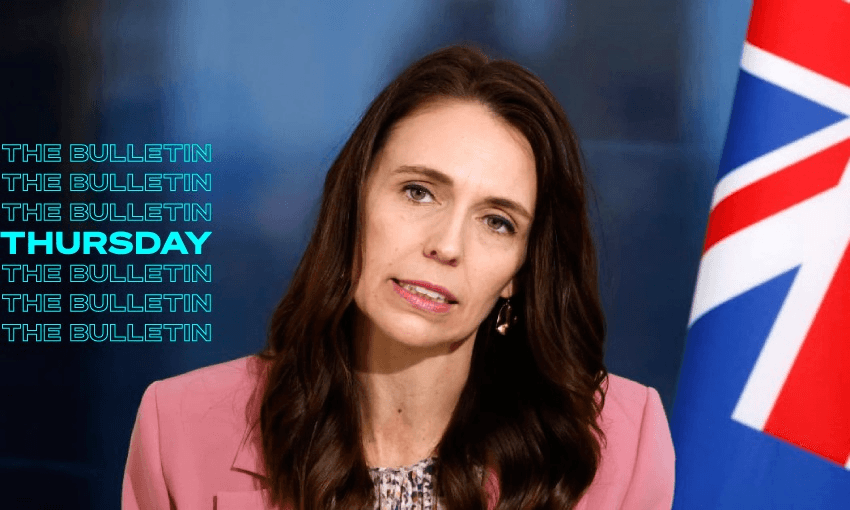 Meta, Google and TikTok have a combined annual revenue of $400b, yet were missing from the list of social media companies pledging to support a $1.5m research project into algorithms.
What is a social media algorithm?
Deciding to write a 500-ish word lead on social media algorithms and yesterday's announcement of a new Christchurch Call initiative is maybe not my smartest call. It's a very large subject. But sometimes these things get reported and there's an assumption that everyone will nod knowingly and say "yes, the social media algorithms" and "$1.5m to study them to end extremism online? Seems good". Words like "platforms" and "algorithms" are a bit opaque. To start, here's an excellent and recent explainer from NPR on social media algorithms, why they exist, how they influence what you see online and how they do or don't steer people towards outrage and radicalisation.
Yesterday's announcement a response to questions about the Call's efficacy
The announcement consisted of a commitment of $1.5m towards researching social media algorithms in collaboration with the company Openmined. If you're a tech buff, here's their website. RNZ have the simplest overview of what the research actually involves. Established as a response to the Christchurch mosque shootings, the goal of the Christchurch Call is to end online extremism. RNZ's Colin Peacock had a very good recap of where we were at in May. "Nobody really talks about the algorithms of these social media companies," Imran Shakib from the Islamic Council of New Zealand said at the time.
Biggest and fastest growing platform missing from list of collaborators
Meta (Facebook, Instagram, WhatsApp), Google (owns YouTube) and ByteDance (TikTok) were conspicuous by their absence from the list of companies that are cooperating with the research. The prime minister brushed criticism of that aside saying "Once we are able to build that platform, that could be used across multiple platforms". That might be the case, but it wasn't clear whether permission from non-participating social media platforms is required for the work or why the company that owns TikTok isn't participating. TikTok is the fastest growing platform in the world right now. It's also plagued by all the same problems every other corner of the internet is – hate speech, extremist content and misinformation. Garbage Day's Ryan Broderick wrote a fantastic piece yesterday on TikTok's dominance and described its algorithm as the most aggressive we've seen.
Internet NZ says our laws and processes are not adequate
The companies not cooperating have a combined annual revenue of $400b, twice our GDP. The New Zealand arms of Meta and Google sent $284m back to their parent companies (paywalled) this year. Regulation of those companies (no easy task based on how it's going in the US right now), is a can that's been repeatedly kicked down the road. Internet NZ's Andrew Cushing, a Christchurch Call advisory group member, said yesterday "that our laws and processes are not adequate for the online world that we live in, and some communities are experiencing hate, hurt and threats of violence." Meanwhile, those communities are still waiting for a new national intelligence and security agency to be set-up, three years on from the horrific events that sparked the Christchurch Call in the first place.
Source – https://thespinoff.co.nz/the-bulletin/22-09-2022/the-big-three-missing-from-christchurch-call-announcement