Brisbane residents will be asked to dob in neighbours who offer Airbnb-style accommodation as the council cracks down on a range of housing issues, including people avoiding higher rates.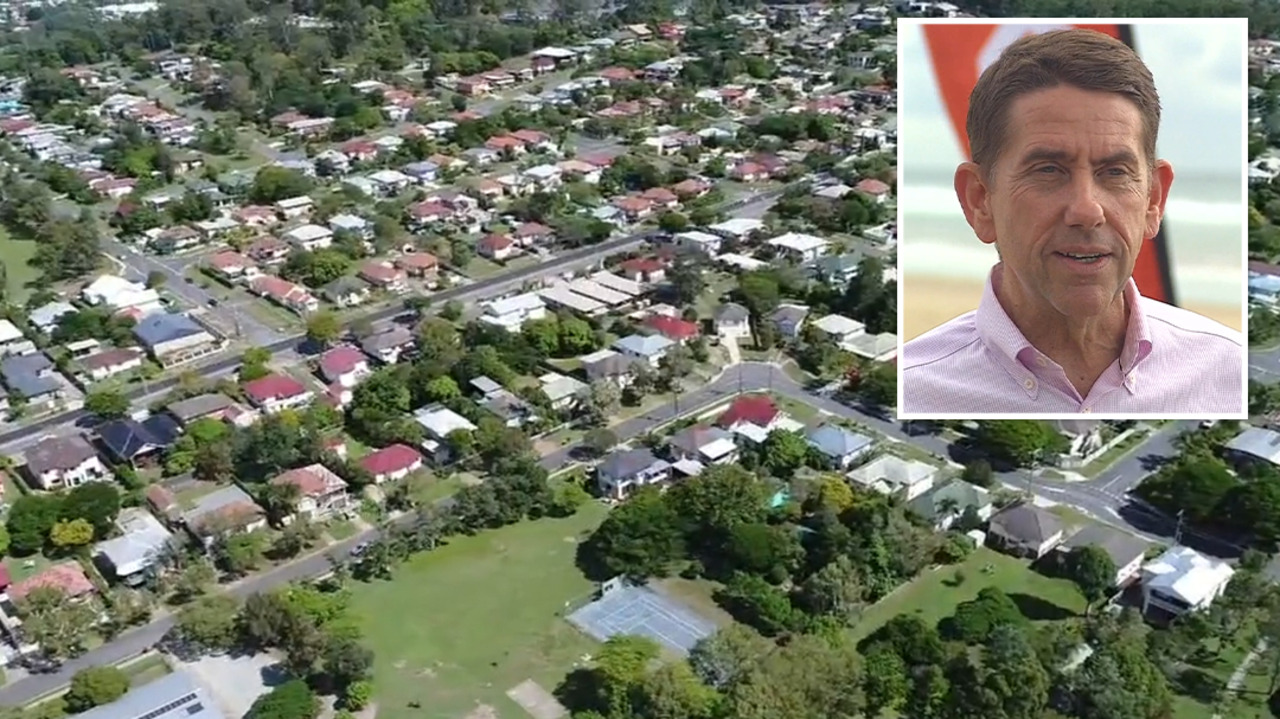 Queensland government wants councils to deal with housing crisis
In coming months, Brisbane City Council will also use technology to identify properties that have been listed on accommodation sites, such as Stayz or Airbnb.
Lord Mayor Adrian Schrinner said on Tuesday the council would write to Brisbane households this month asking them to nominate properties they believed might fall into the new Transitory Accommodation rating category.
The category requires eligible owners to pay 50 per cent higher rates if they rent out their properties on a short-term basis through accommodation websites.
An entire property must have been available or used as short-term accommodation for more than 60 days a year to be eligible under the new rating category.
A spare room rented for short-term accommodation is excluded.
The 50 per cent increase will mean the owner of an average Brisbane property used for short-term accommodation will pay an extra $985 a year.
The state government this year said it would review the impact of Airbnb-style rentals on the Queensland housing market.
Schrinner said Brisbane had a severe housing shortage because not enough homes were being built to meet demand.
"I'd be happy if this new rating category didn't raise a single dollar," he said.
"We want this new rating category to convince owners to return properties to the long-term rental market so they can be permanent homes."
The surge in the popularity of short-term accommodation websites had also caused additional complaints, Schrinner said.
Last month, it was revealed complaints to the council about Airbnb-style rentals outnumbered the recent necessary development approvals by more than eight times, data from the nation's largest local government showed.
"Some residents have suddenly found themselves living next to pseudo hotels and this has created problems," Schrinner said.
He said additional complaints increased compliance costs, which should not be borne by other ratepayers.
"Owners using properties as short-term accommodation are reaping commercial returns, so it is only fair that they pay a commercial level of rates," he said.
The council would also begin using technology to identify properties that fell into the category, Brisbane Civic Cabinet Chair for Finance Fiona Cunningham said.
"We would prefer if people self-nominate, which occurs already when properties shift from being owner-occupied to rented," she said.
"As we said in June, it is going to take time to identify all the eligible properties that fall into this category.
"This is about trying to push properties back into the private rental market while ensuring those that continue to be used on a short-term basis pay their fair share."
Residents can register their property on the council website or provide information on other properties they believe fit into the new rating category.
Source – https://www.brisbanetimes.com.au/national/queensland/rat-on-the-rentals-dob-in-your-airbnb-neighbours-says-lord-mayor-20221003-p5bmpu.html