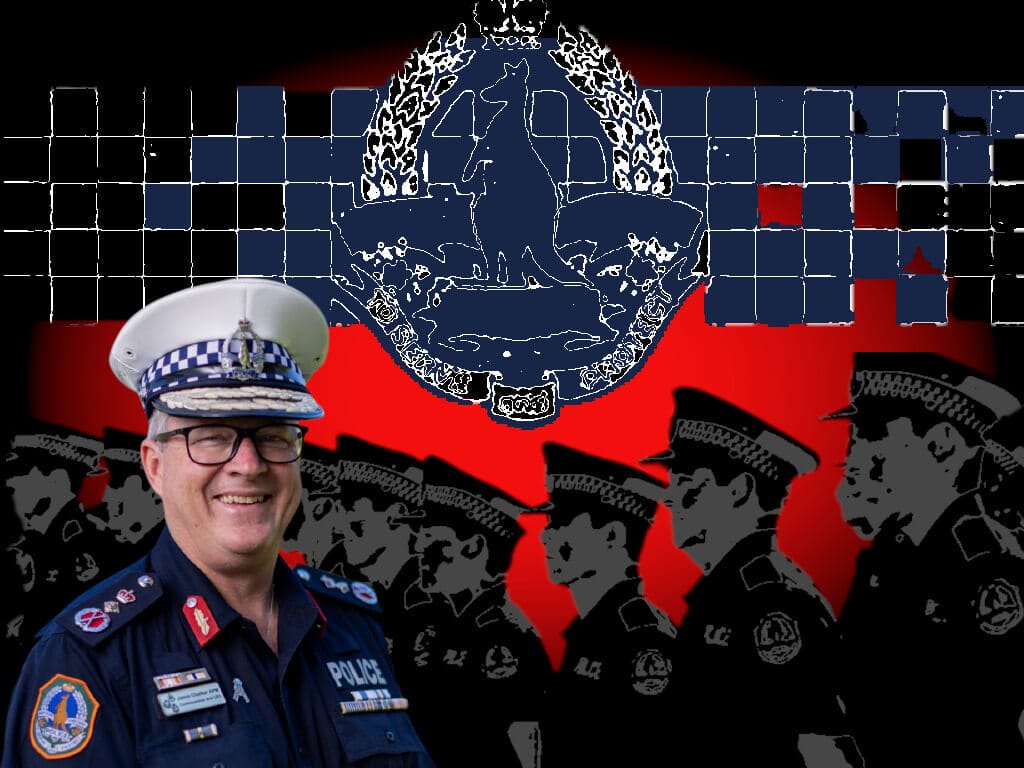 An assistant commissioner, a senior sergeant and five sergeants are among 33 NT Police officers who left the force in just two months, roughly maintaining the doubled attrition rate from last financial year, Northern Territory Police Association published figures show.
The officers all either resigned or retired, and follow shocking figures from the NT Police force annual report for the last financial year tabled in late October, showing the attrition rate nearly doubled to 8.51 per cent – from 4.53 per cent in the 2019-20 financial year, and 4.66 per cent the year before.
The latest figures run from about the middle of September to about the middle of November and show four of the sergeants resigned, while the other sergeant and the senior sergeant retired. There were also nine senior constables, six constables, nine auxiliary officers, one Aboriginal community police officer, and one recruit leave their jobs.
As previously reported by the NT Independent Assistant Commissioner Dr Narelle Beer resigned in mid-October – making her the third of the Territory's top brass to resign this year – with sources saying she cited alleged bullying, and that she felt "used" by the executive over the charging of Constable Zach Rolfe for murder in 2019.
By comparison, there were 15 officers leave across three months including September, October and November in 2020. There were 54 officers leave in February, March and April, and 61 leave across May to August plus the earlier part of September.
Also in mid-October, the NTPA's 2021 member survey showed more Territory cops were seeking a job outside the NT than ever before, with officers citing management issues as their reason for leaving.
Of more than 531 respondents, 60 per cent or 318 police officers have either applied or are considering applying for a job outside of the NT Police, doubling attrition rates since last year.
In another concerning finding, 64 per cent of officers surveyed said morale is "low or very low".
Earlier this month, Sergeant Leith Phillips from Alice Springs also resigned citing his loss of belief in the leadership and his rejection of some of the chief health officer directions issued under the COVID-19 emergency response.
Read More – https://ntindependent.com.au/more-than-30-nt-cops-resigned-or-retired-in-last-two-months-ntpa/