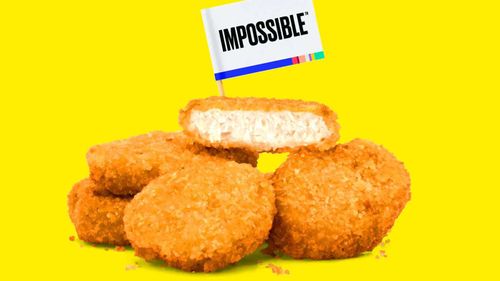 A brand of plant-based chicken nuggets has been blocked from import into Australia after they were found to contain a banned substance.
A shipment of Impossible Foods chicken nuggets was detected to contain calcium pantothenate when it was inspected on January 3 by the Department of Agriculture, Fisheries and Forestry.
All future shipments of the food will be held and inspected for the ingredient.
Calcium pantothenate is a form of Vitamin B5, and occurs naturally in many foods and is healthy in reasonable doses.
But an excess or imbalance of the vitamin can lead to serious health problems.
The substance is not allowed in "meat analogues" sold in Australia.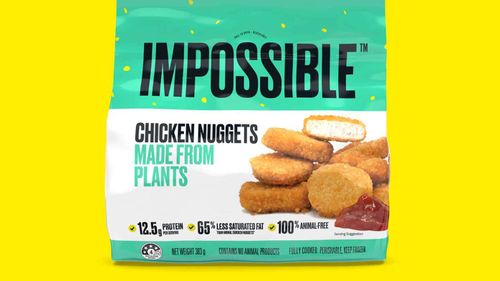 Impossible chicken nuggets are made to taste just like chicken, but are made from plant products like wheat and soy.
They are available in many supermarkets as a frozen food designed to be cooked in the microwave, oven or air fryer.
Source – https://www.9news.com.au/national/impossible-chicken-nuggets-banned-substance-calcium-pantothenate-vitamin-b5/61698cf3-51d8-440d-b013-1d385ece0769