The editor of Guardian Australia, Lenore Taylor, has been forced to correct 'incorrect' information about Sky News Australia – the second correction about the network published in one week – during a podcast billed as a discussion on the 'consequences of lies'.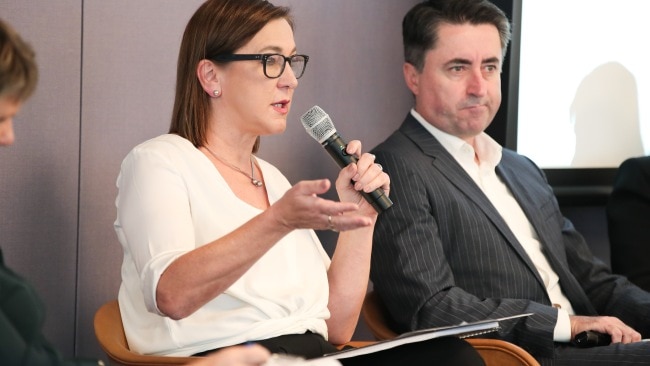 False misinformation claims about Sky News Australia were spread in a Guardian podcast .
Ms Taylor was a guest on The Guardian's podcast 'Full Story', in an episode titled 'Fox News and the consequences of lies', where she falsely claimed Sky News Australia was the broadcaster of a program which ran on an entirely different channel.
The podcast reported on an Australian Communications and Media Authority (ACMA) ruling where Ms Taylor made the claim "a very right-wing evangelic Christian broadcasting operation" program featured on the Sky News Australia network.
"Interestingly there was also this separate finding against Sky, in regards to a US show, from a very right wing evangelic Christian broadcasting operation, which they seem to have just broadcast through the Sky News Australia network and which was ruled to have breached accuracy rules," she said.
The former Sydney Morning Herald correspondent and former chair of the Walkley Board who has worked for Guardian Australia since it launched has had to walk back the 'incorrect' comments in a correction published to The Guardian's website on Friday afternoon.
"This podcast was amended on 5 May 2023. An earlier version of this podcast referred to adverse findings by the Australian Communications and Media Authority having been made against Sky News Australia in respect of programs containing misinformation concerning Covid-19. This was incorrect.
"The programs were broadcast by Foxtel Cable Television Pty Limited on the Daystar channel," the correction reads. The Guardian also amended the episode to remove the false information.
The editor of The Guardian, which is subject to no scrutiny by media regulators in Australia, then speculated over whether Sky News Australia should be subject to more regulation than it already is.
"I wonder whether the regulation and the regulator can keep up with the business model, if you like, of Sky News Australia, which is a kind of pared-back version of the business model of Fox News," Ms Taylor said.
Ms Taylor, who described The Guardian this week as "unashamedly progressive", also discussed what she called the "death spiral" in Australian media in relation to Sky News Australia attracting an audience.
"You know, if you can, create a very loyal group of readers or listeners or watchers who are motivated in a sort of us versus them contest, where they're really ideologically and emotionally attached to your news outlet, then they're going to keep coming back to you," Ms Taylor mused.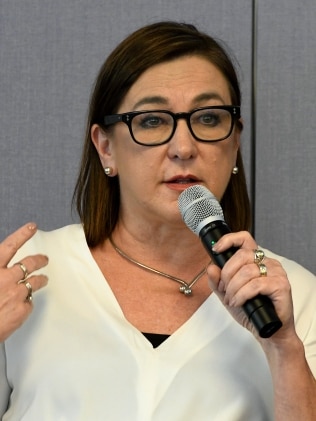 "And that's a really hard thing to achieve in the current media landscape."
Guardian Australia, which includes in its published editorial policy that it is "free to be partisan" and describes itself as "an influential force", announced this week that reader revenue accounts for half of its income.
A spokesperson for Sky News Australia noted the "irony" of publishing fake news in a podcast about misinformation.
"Guardian Australia has been required to publish corrections on a number of occasions in relation to Sky News Australia. This latest factual error is particularly ironic given the purported expertise of the presenters on the podcast, discussing misinformation," a spokesperson said.
The Guardian's latest correction comes during a week of "celebrating the impact [it has] had on the Australian media landscape" as it marks its ten-year anniversary.
A video posted to its YouTube channel includes messages of support from actor Sam Neill, comedian Tim Minchin, four former Australian prime ministers and current PM Anthony Albanese.
During the five-minute video published this week, which had 1,200 views on YouTube after two days, former prime minister Malcolm Turnbull praised The Guardian for an "amazing contribution" to Australian journalism.
Mr Turnbull revealed in his 2020 memoir that he had a secret role in establishing Guardian Australia while he was serving as shadow communications minister. The revelation was widely criticised by members of his own party who claimed this could have presented a "conflict of interest".
"Getting the facts straight up. Not making stuff up. Not running vendettas", Mr Turnbull eulogized in the tribute video to The Guardian.
Friday's "amended" podcast and subsequent correction marks the second occasion The Guardian has had to clarify to its readers that it has gotten facts wrong when reporting on Sky News Australia in the last week alone.
An earlier article about ACMA findings against Sky News Australia was corrected by The Guardian after it published a report which omitted that the watchdog's investigation was a result of 80 complaints made by former prime minister Kevin Rudd.
Mr Rudd also had a cameo role in The Guardian's publicity video. He established a lobby group called 'Australians for a Murdoch Royal Commission' to address what he claims is a lack of media diversity in Australia.
However Mr Rudd's concerns about issues with the media landscape don't extend to left-wing Guardian Australia which he thanked in the birthday video "for all you do for media diversity in our great democracy, Australia."
Mr Rudd has since been appointed Australian Ambassador to the United States and has distanced himself from the media royal commission activist group, although his taxpayer funded staff member Jared Owens still works for the group in what he describes as a 'volunteer capacity'.
Source – https://www.skynews.com.au/business/guardian-australia-editor-lenore-taylor-issues-correction-for-false-information-published-in-a-podcast-about-misinformation-and-consequences-of-lies/news-story/3083539535ed2e3e26d88714365952a6