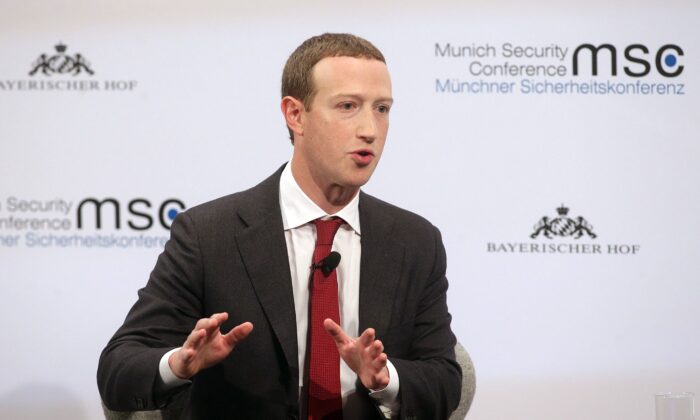 Meta's Facebook has agreed in principle to settle a four-year-old lawsuit that alleges the platform inappropriately shared user data with third parties including Cambridge Analytica.
A joint stipulation (pdf) filed in San Francisco District Court Friday disclosed the preliminary settlement while giving no financial terms or details of the agreement. Lawyers for the plaintiffs and Facebook said additional time is needed to proceed with the latest developments, asking the judge to put the class action on hold for 60 days to allow both parties to "finalize a written settlement agreement and present to the Court for preliminary approval," according to the papers.
The new filing comes a month after lawyers for both sides agreed that attorneys can depose Meta CEO Mark Zuckerberg next month for six hours of questioning by plaintiffs' lawyers, as part of the lawsuit, according to a July 19 filing (pdf).
It shows Sheryl Sandberg, chief operating officer of Meta, and Javier Olivan, the company's chief growth officer who will replace Sandberg, will also be questioned for five hours and three hours respectively.
Back in 2018, Facebook users sued the company after finding it allegedly breached consumer privacy laws in 2015, failing to safeguard the data of 87 million users from flowing to the now-defunct British political consultancy Cambridge Analytica, along with a series of data privacy issues.
Users also complained that Facebook misled them about how their data will be used when allowing thousands of "preferred" outsiders such as Airbnb, Lyft, and Netflix to gain access.
Facebook did not immediately respond to a request for more details regarding the settlement. The company said in 2019 its privacy practices are consistent with its disclosures and "do not support any legal claims."
The preliminary settlement came a year after a separate 2021 lawsuit that claimed Facebook overpaid the Federal Trade Commission (FTC) in a multi-billion-dollar settlement over the Cambridge Analytica scandal.
The company executives agreed to pay $5 billion to the FTC in a bid to shield Zuckerberg "from being named in the FTC's complaint, made subject to personal liability, or even required to sit for a deposition," according to the lawsuit.
Source – https://www.theepochtimes.com/facebook-agrees-to-settle-cambridge-analytica-data-privacy-suit_4693943.html