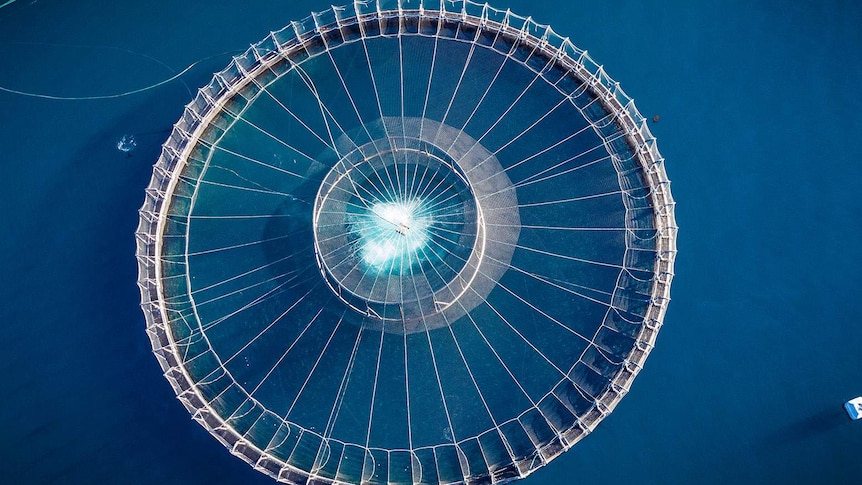 The head of Tasmania's Environment Protection Authority has confirmed the state's largest fish farmer tried to prevent a report on antibiotic use in its fish pens being released because it was 'commercial in confidence'.
Key points:
The EPA says it did not have the power to release the report at the time but it does now
The Tasmanian Greens have called for real-time reporting of antibiotic use in animal feed
EPA Director Wes Ford described the risk to public health as "very low"
Right to Information documents obtained by the Tasmanian Inquirer suggest Tassal used over 600kgs of antibiotics to combat an outbreak of the bacterial vibrio disease at a lease near Coningham in January last year.
The documents show in the course of that inquiry, it was revealed Tassal earlier tried to block the release of information about the use of 1.3 tonnes of antibiotics at its Okehampton Bay leases, on the state's east coast.
EPA director Wes Ford told ABC Radio Hobart, at the time he had "no power to compel the documents to be released".
"In the last couple of years we have directed the salmon companies to provide the reports they send us so we can publish them," he said.
"There was a period before that, in relation to Okehampton Bay, where there was a dispute between us and Tassal about releasing a report into that incident.
"The government has responded to amend legislation to give me very specific powers to be able to release this information in the future."
Mr Ford said since 2016, fish farmers had treated bacterial outbreaks with antibiotics nine times, but many of those instances had not been reported on because it was not required.
Greens environment spokeswoman Rosalie Woodruff said it was a "grotesque failure" of regulation.
"We won't be satisfied until there is real-time reporting of antibiotic use," she said.
"Antibiotic use should be banned in Tasmanian waters through fish feed and we should move to vaccination, which is what the WHO recommended years ago.
"Tasmania is years behind the times in terms of international health regulations. No broadscale use of antibiotics in animal feed should be allowed."
Elevated antibiotic levels had been found in native fish caught near fish pens, but Mr Ford said the medical advice was the risk to public safety was low.
Asked whether there was a need for real-time reporting to alert fishers to areas with high antibiotic levels, he did not rule it out.
"That's a discussion that still has to continue," Mr Ford said.
"At the moment the government has put out an environmental standard for public comment and that's the sort of feedback we are looking for in terms of a draft environmental standard.
"At the end of the day, the advice from the scientists, both from a public health and veterinary medical point of view, is that the risk to the public is very low and notification hasn't been required for public health reasons."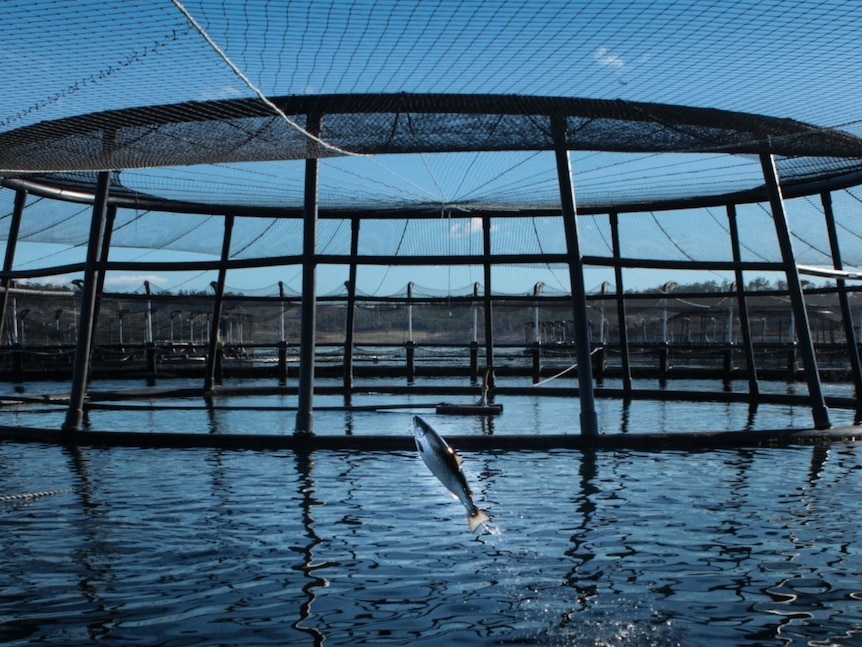 Antibiotic use 'very rare', Premier says
Tasmanian Premier Jeremy Rockliff said the government would support greater transparency in Tasmania's salmon industry to ensure greater public confidence.
"My understanding is the use of antibiotics in the salmon farming industry is very rare. Of course, it's a matter for the EPA, and it's a very strict and rigorous process," he said.
"I know there are a number of people in Tasmania who don't want the industry, but I'm not prepared to accept that.
"I want to support the many thousands of people that are employed in the industry, and one of the ways we can do that is ensure there is public confidence in the industry."
Mr Rockliff said he believed the EPA was effective in operating independently and transparently.
"When I first became minister for primary industries nine years ago now, we did embark on significant reform when it comes to transparency and independence of the monitoring of salmon farming," he said.
"The EPA is independent, and it's important the EPA ensures that level of transparency and they are.
"We will base salmon farming, as with all industries, on continuous improvement where we see a need."
Source – https://www.abc.net.au/news/2023-02-27/epa-tassal-salmon-farmer-antibiotic-report-release/102026738