A US publication has called for a "pandemic amnesty", urging people to "forgive one another for what we did and said" during Covid.
Emily Oster, an author and economist at Brown University, argued in a column for The Atlantic on Monday that it was time to "move forward" and heal the social divisions caused by lockdowns, school closures, mask mandates and other public health measures over the past two years.
As evidence continues to mount that much of the pandemic response caused more harm than good — views which were routinely censored on social media and derided by politicians, media and public health officials during 2020 and 2021 — Oster suggested "most errors were made by people who were working in earnest for the good of society".
"Given the amount of uncertainty, almost every position was taken on every topic," she said.
"And on every topic, someone was eventually proved right, and someone else was proved wrong. In some instances, the right people were right for the wrong reasons.
"In other instances, they had a prescient understanding of the available information. The people who got it right, for whatever reason, may want to gloat. Those who got it wrong, for whatever reason, may feel defensive and retrench into a position that doesn't accord with the facts."
Oster said these discussions were "heated, unpleasant and, ultimately, unproductive".
"In the face of so much uncertainty, getting something right had a hefty element of luck," she said.
"And, similarly, getting something wrong wasn't a moral failing. Treating pandemic choices as a scorecard on which some people racked up more points than others is preventing us from moving forward. We have to put these fights aside and declare a pandemic amnesty."
Oster cited the example of Los Angeles county closing its beaches in mid-2020, noting that "ex post facto" it made as little sense as wearing masks outdoors on a hiking trip.
"We can leave out the wilful purveyors of actual misinformation while forgiving the hard calls that people had no choice but to make with imperfect knowledge," she said.
"The standard saying is that those who forget history are doomed to repeat it. But dwelling on the mistakes of history can lead to a repetitive doom loop as well. Let's acknowledge that we made complicated choices in the face of deep uncertainty, and then try to work together to build back and move forward."
The Atlantic article generated widespread backlash online.
"You couldn't hold your dying mother's hand or give her a real wake or funeral — while George Floyd was paraded around the country in gold casket — and Atlantic magazine wants to know, 'Can't you just get over it?'" podcast host Gerry Callahan said on Twitter.
"Sorry, no deal," wrote Zachary Faria, columnist with the Washington Examiner.
"The social decay and other disastrous effects that bureaucrats and (mostly Democratic) politicians brought on society must be answered for. 'We didn't know' isn't an acceptable response."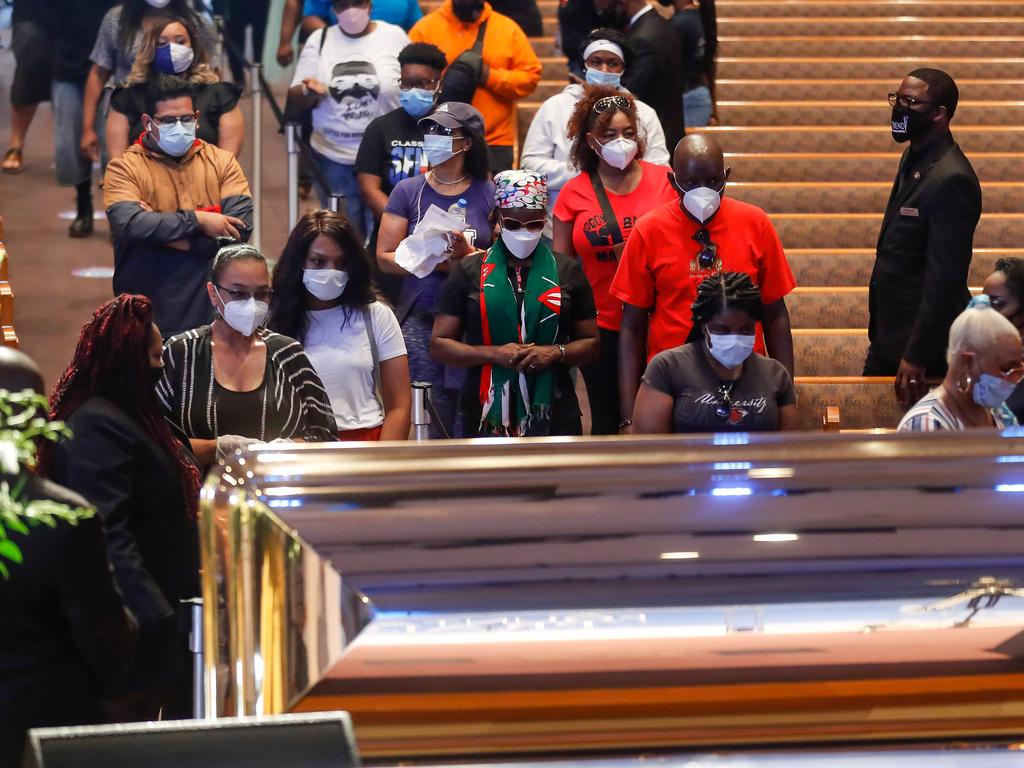 Faria pointed out that it was known very early on that children were not at serious risk from the virus.
"By the start of the 2021 academic year, we most certainly did know that children belonged in school, in person, with no restrictions," he said. "In New York City, Washington, DC, and Chicago, politicians and bureaucrats were still putting restrictions on children just a few short months ago."
He added, "What's more, ignorance is not an excuse for the hypocrisy we saw throughout the pandemic. While people were prevented from seeing their elderly parents or grandparents, Democratic politicians vacationed or partied in violation of restrictions they supported or even imposed on people."
Michael Brendan Dougherty, a writer with National Review, similarly said the answer should be "hell no".
"We don't need amnesty here," he said.
"We need to understand what role conscious deception (noble lying) plays in public health messaging. We should investigate it precisely because, while it didn't accomplish its ends, it did inspire backlash."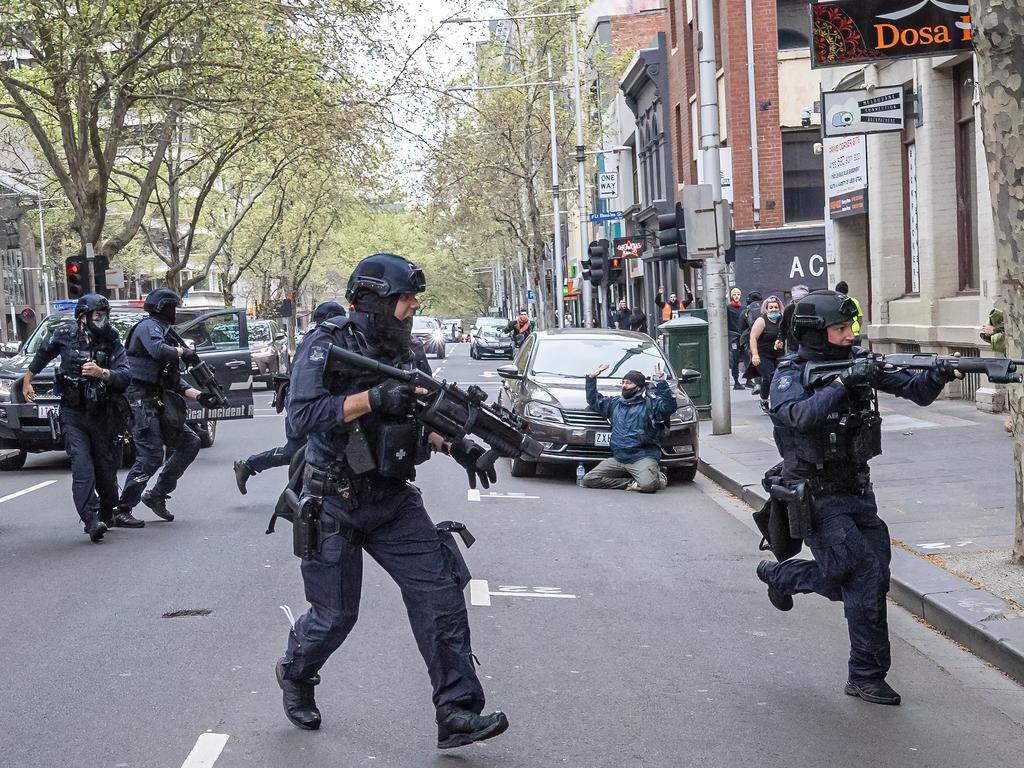 Dougherty said Oster was "right that millions of people fell to the wrong side of prudential questions about freedom versus safety".
"But the questions in the pandemic were not just factual disputes about a disease that was evolving quickly," he said.
"They were also disputes about whether the Bill of Rights mattered anymore. Think of [former New York Mayor] Bill de Blasio, telling Christians, Jews, and other religious believers that they had to abide by the city's rule against gatherings of ten or more people, even as he himself was violating these rules in public support of the George Floyd protests."
Vinay Prasad, an Associate Professor at UC San Francisco and public health commentator, wrote in a rebuttal on Substack that what was needed was "pandemic accountability, not amnesty".
"The Covid-19 pandemic resulted in many bad policies being implemented," he said. "We need accountability so that we never institute these policies again."
Prof Prasad suggested a number of "structural solutions", including the importance of allowing public debate.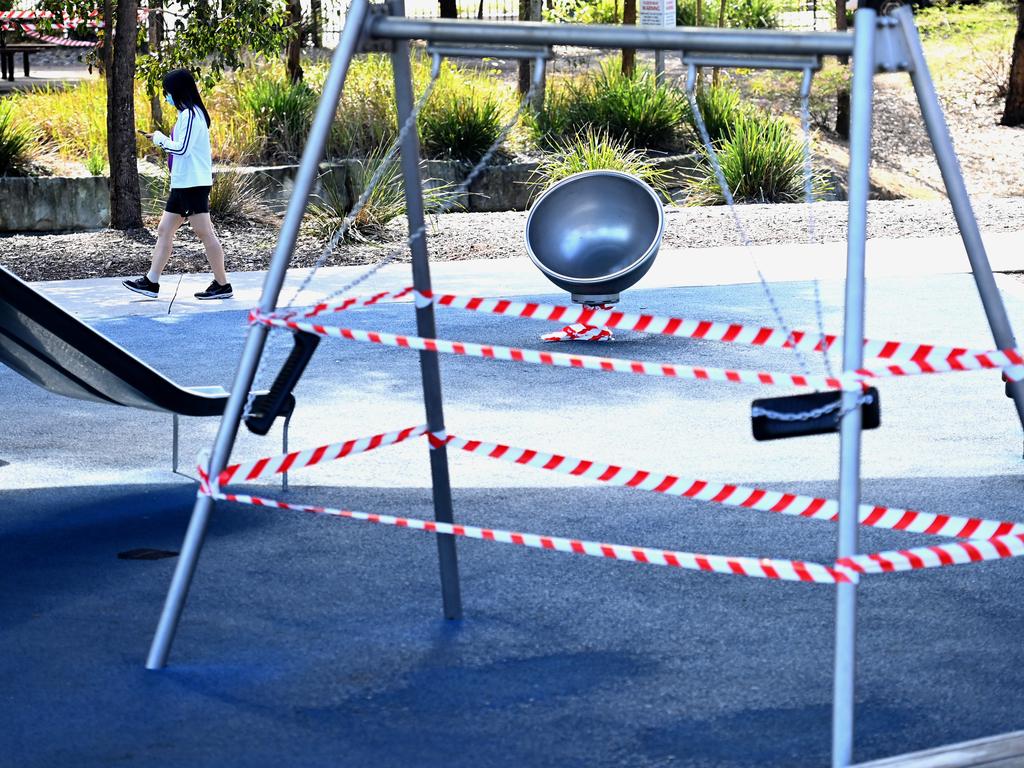 "I didn't sign the Great Barrington Declaration, but I can read it today and know that no one was closer to the truth about schools than the authors," he said, referring to a 2020 document authored by Sunetra Gupta of the University of Oxford, Jay Bhattacharya of Stanford University and Martin Kulldorff of Harvard University calling for an end to "devastating" lockdown policies.
"At the same time they were demonised by Fauci and [National Institutes of Health director Francis] Collins, who called them fringe epidemiologists."
Prof Prasad also addressed the controversial issue of vaccine mandates.
"Mandating vaccines or other medical products is a bold move, and should never happen if those products cannot halt transmission," he said
"If there is no benefit to third parties, mandates are unjust. Even if there are benefits, one should be careful about such policies."
He added that vaccine makers "should not be shielded from litigation for vaccine adverse events".
"People who mandate vaccines should also be subject to litigation," he said. "In America, the only retribution is litigation. If you mandate a booster in a 26-year-old man and he has myocarditis, he should be able to sue the s*** out of you."
It comes after a major independent review last month was scathing of Australia's Covid response.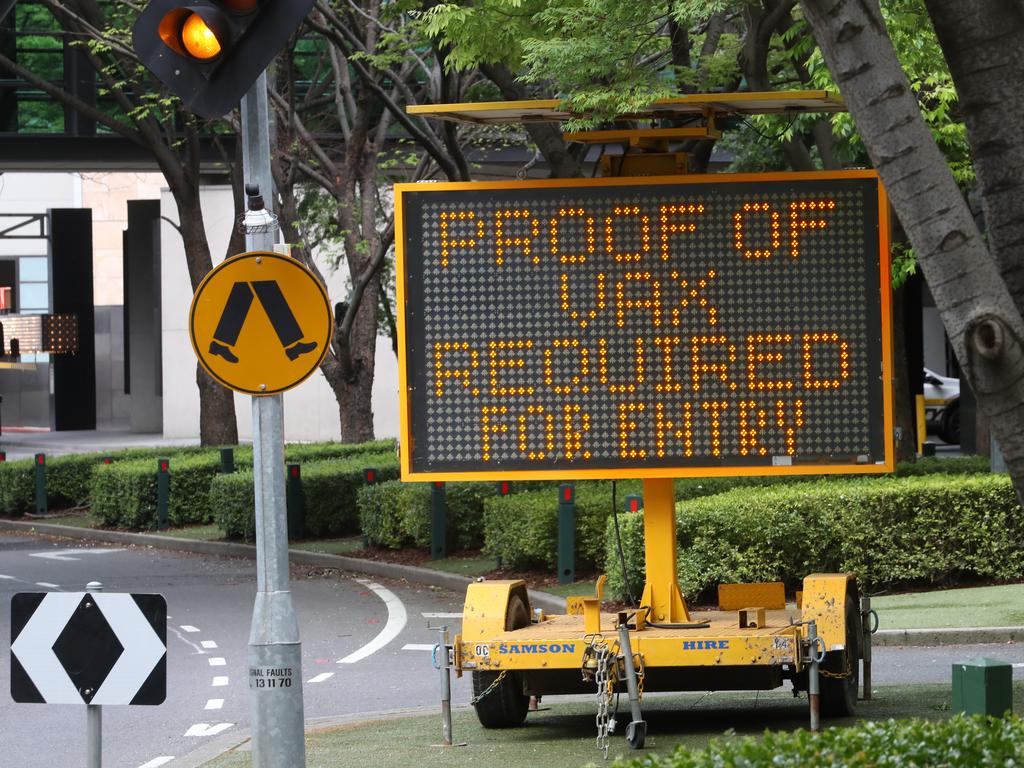 The 97-page Fault Lines review headed by Western Sydney University chancellor Peter Shergold, a former top public servant, concluded that state and federal governments "overreached" with politically driven health orders and excessive lockdowns which failed to protect the elderly, disregarded the young and abandoned disadvantaged communities.
"Government regulations and enforcement too often went beyond what was required to control the spread of the virus, and sometimes lacked discretion," the report said.
"Outdoor mask mandates were implemented along with restrictions on outdoor activities. Regional communities with no Covid-19 cases were locked down and schools closed. International and interstate border restrictions continued in some jurisdictions well after significant community transmission had begun."
The report added rules were "too often formulated and enforced in ways that lacked fairness and compassion".
"Business people were often allowed to travel across borders whilst those wanting to visit dying loved ones or newborn family members were not afforded a similar opportunity," it said.
"Travelling across state borders was permitted for professional sports stars but not for those who needed healthcare."
The report warned that such overreach can "undermine fundamental rights and public trust in the institutions that are vital to an effective crisis response".
"There were trade-offs between health, social and economic outcomes," it added. "There were trade-offs between the short-term and the long-term. There were trade-offs between different parts of the community. The existence of these trade-offs was too often ignored in our pandemic response."
Professor Shergold's review did not address the question of vaccine mandates.
The Premiers of Victoria and Queensland pushed back on the report, with Daniel Andrews and Annastacia Palaszczuk both defending the decisions made by their governments during the pandemic.
Mr Andrews dismissed the report as "academic views".
"There was nothing academic about the fact that we had to have lockdowns because we didn't have any vaccine," he said.
"There was nothing academic about doing everything we could, very difficult decisions with real impact, to save lives."
Ms Palaszczuk stood by her strict border closures, saying she had made decisions "in the best interest of Queenslanders".
"I think the pandemic has had long-term impacts on a wide range of people, not just because of border closures," she said.
"I stand by the decisions that the chief health officer made at the time that I backed in."
Source – https://www.news.com.au/lifestyle/health/health-problems/the-atlantic-calls-for-pandemic-amnesty-after-mistakes-during-covid-response/news-story/0028dace290d6cd5dc12500d939c148a