Sustainability Report 2022
Our Sustainability Report shares how we think about and manage our material environmental, social and governance (ESG) topics.
Unwavering in our ESG and sustainability commitment
We are Australia's most trusted bank, and we remain focussed on our purpose of feeding into the prosperity of the community, and not off it. Our sustainability journey is central to this purpose. Having laid the right foundations, we are confident of reaching our destination.
Read the full message and more in the report.
– Jacqueline Hey (Chair, Bendigo and Adelaide Bank)
– Marnie Baker (Managing Director and Chief Executive Officer, Bendigo and Adelaide Bank)
Report highlights
Provided local banking services to more than 500 communities across Australia
Maintained high customer satisfaction of 86.5%
$292.2 million in community contributions enabled by our Community Bank model
$14.4 million in funds to disaster recovery initiatives distributed through our Community Enterprise Foundation
Employee engagement score increased to 77%
46% women in leadership roles
51 branches and office locations with rooftop solar installed
Released Supplier Code of Conduct, setting ESG expectations with suppliers
---
Community
Engaging with and contributing to communities
Thriving regional and rural communities
Indigenous inclusion
Customers
Maximising value and satisfaction for customers
Customer access and inclusion
Customer wellbeing, vulnerability, hardship and resilience
People
Employee engagement and culture
Talent attraction and retention
Employee development and capability
Diversity and inclusion
Employee safety and wellbeing
Environment
Climate risks
Sustainable financing
Operational environment performance and commitments
Governance
Business conduct and ethics
Engaging and responding to the regulatory environment
Customer privacy and data security
Managing our supply chain
---
United Nations Sustainable Development Goals
Our approach to sustainability is informed by the following United Nations Sustainable Development Goals, which we believe we can contribute to most as part of our business: 
SDG 5 Gender equality 
SDG 10 Reduced inequalities 
SDG 11 Sustainable cities and communities 
SDG 13 Climate action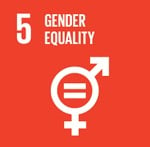 Sustainable Development Goal for gender equality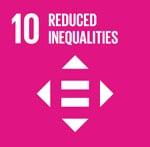 Sustainable Development Goal for reduced inequalities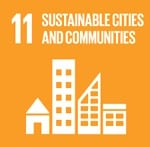 Sustainable Development Goal for sustainable cities and communities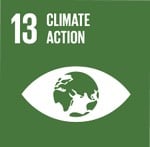 Sustainable Development Goal for climate action
Source – https://www.bendigoadelaide.com.au/investor-centre/reports/2022-sustainability-report/