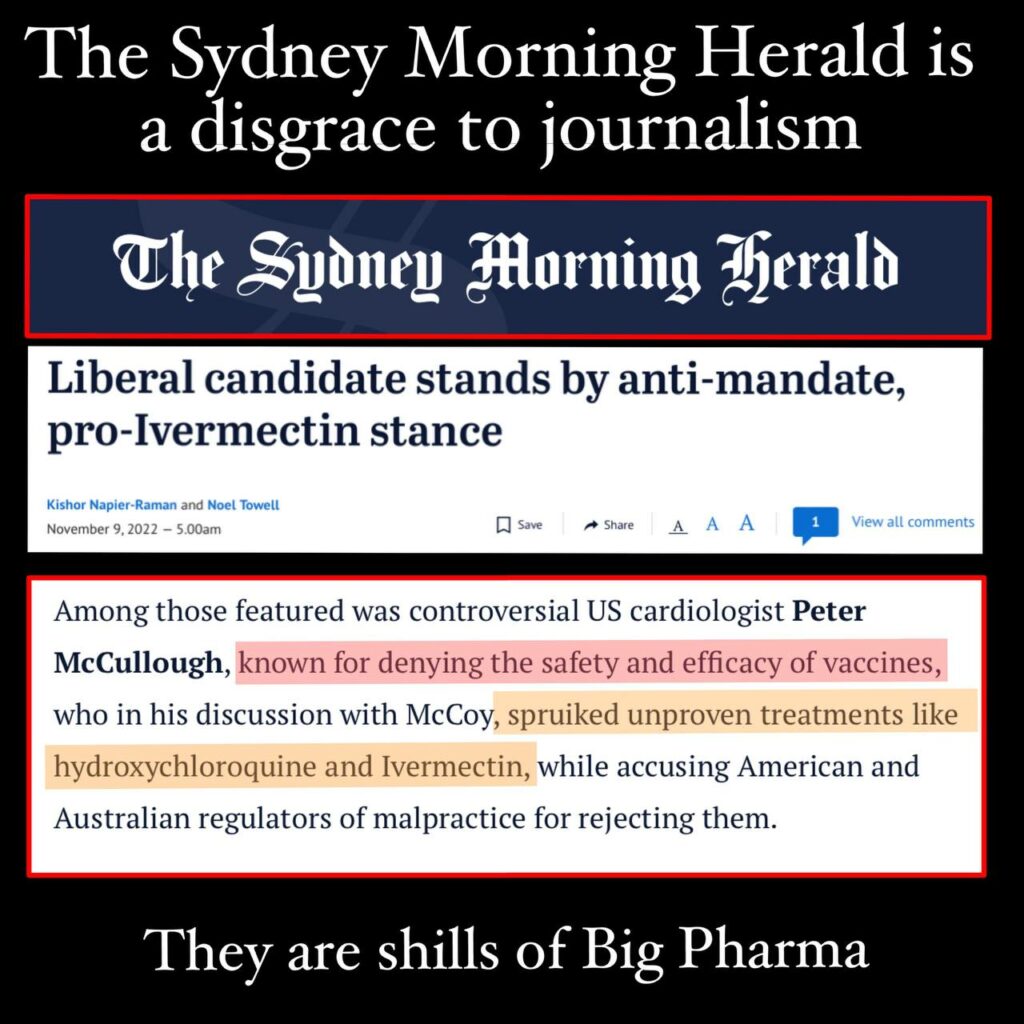 To use the phrase ''known for DENYING the safety and efficacy of vaccines'' to smear someone is a example of the sad decline in journalistic standards of the Australian media.
The SMH longer report facts, they are just shills for Big Pharma peddling propaganda, by smearing anyone that questions Big Pharma's narrative.
For the Big Pharma propagandists such as the SMH, ''safe & effective'' is an article of faith that cannot be questioned – never mind the data or evidence that shows that the 'safe & effective' mantra as been one of the biggest & most destructive lies in history.
And a person like Mr McCullough, a man that has devoted his life to science & evidence, using his clinic skills and scholarship to save lives – is smeared as a '' denier'' – equating him in the same league as Holocaust deniers – by grubby journalists at the SMH.
Shame on them, and same in the Sydney Morning Herald for allowing this disgustingly grubby article to be published.
Submitted – Letter to the editor…