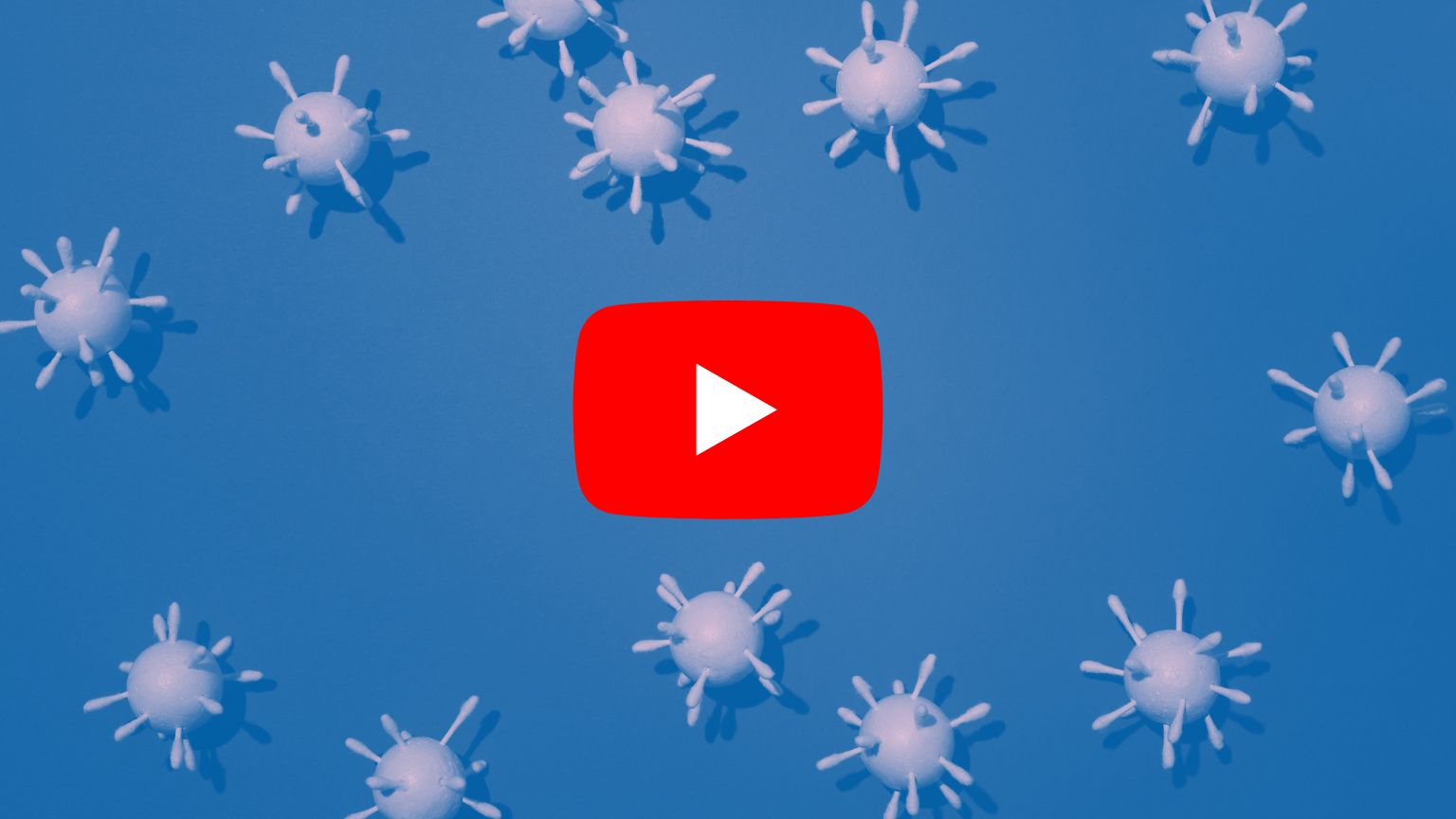 Google has published its Transparency Report covering the second quarter of 2022, that reveals 122,660 videos were removed from YouTube in this time for violating the giant's policy on "misinformation."
Some observers are saying that this is the first time Google has included this category in a quarterly report about the removal of content from its video platform, adding "misinformation" to things like pornography, "hate speech," child safety, etc.
Content removed for "misinformation" accounts for 2.7 percent of all deleted videos in the period from April until June. More videos disappeared from YouTube for allegedly spreading misinformation than those flagged as promoting violence and violent extremism, and for "other" undefined reasons.
In this time, YouTube removed a total of 4,496,933 videos, most (1,383,028) for violating child safety guidelines, followed by violent or graphic (900,014) and sexual content or that containing nudity (666,315).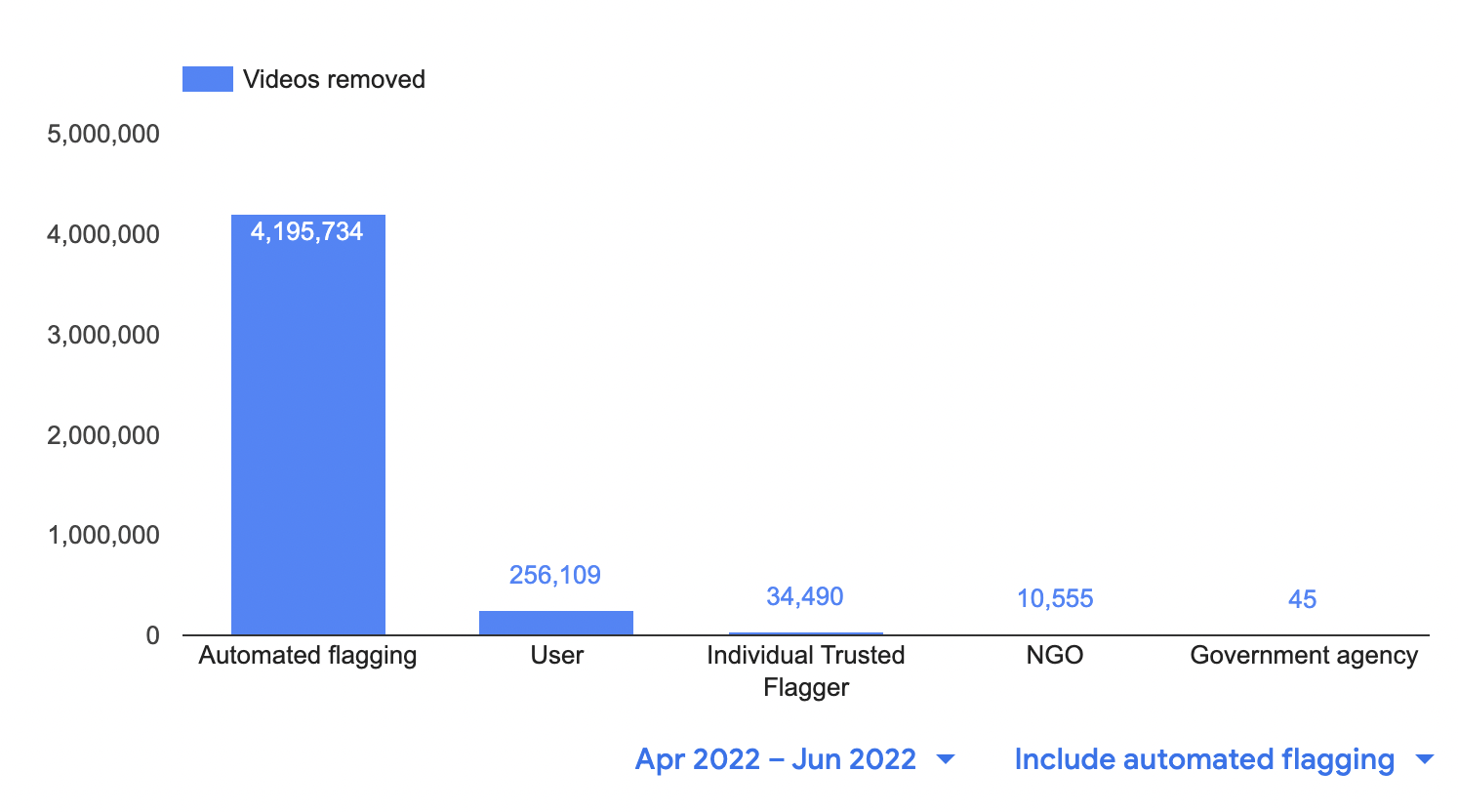 Google says that it makes decisions on which videos to censor by enforcing its Community Guidelines, and relies on real people and technology to flag content for removal. On the human side, the giant has something called the Trusted Flagger program that includes NGOs, government agencies, and individuals.
A huge majority of removed videos, however – 4,195,734 – were first flagged by Google's automated system, followed by user reports as source of first detection (256,109 videos), individual "Trusted Flaggers" (34,490), and NGOs (10,555).
According to the report, a government agency was behind the removal of 45 videos in Q2.
The report also reveals that YouTube aims to delete as many videos as possible that it decides are objectionable before they can be viewed by anyone. The company received 223,286 appeals, and reinstated 26,796 videos.
In terms of countries or regions, India tops the list with 1,324,634 videos originating from there getting removed from April until June this year, followed by the United States (445,148), Indonesia (427,748), Brazil (222,826), Russia (192,382), and more, including Pakistan, Bangladesh, Vietnam, Mexico and Thailand in the top ten.
Videos are not the only thing getting deleted from YouTube in staggering numbers – 754,347,291 comments were removed in Q2, once again overwhelmingly (98.9 percent) first detected by the automated flagging system.
And, 3,987,509 channels were also gone, most (89%) for spamming, while misinformation is not included as a category in the part of the report addressing this action undertaken by YouTube.
Source – https://reclaimthenet.org/youtube-deletes-over-120000-videos-for-misinformation/