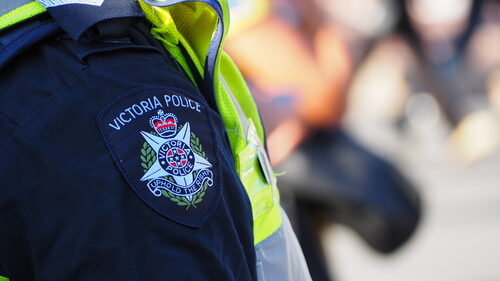 A new corruption scandal has engulfed the Victorian Police force, with an officer being charged with 87 criminal offences and several others under investigation over allegations of lying obtain search warrants.
The allegations are believed to affect more than a dozen defendants, who could have charges against them withdrawn or their convictions quashed as a result.
Investigation behind closed doors
Until recently, the investigation was conducted behind closed doors and hidden from the public.
It reportedly centered around the allegedly corrupt activities of veteran police officer, 49-year old sergeant Callum McCann.
Several other officers, some of whom are long-serving members of the force, have been stood down while the investigation is conducted.
Victoria Police has confirmed it has notified the Office of Public Prosecutions of a potentially tainted' justice process, which could lead to a review of resulting arrests, prosecutions and convictions.
Impact on charges and convictions
A man who was imprisoned for four months and who has already served his term may now have it quashed and be eligible for compensation.
A number of juveniles are also reported to have been affected by the conduct.
The investigation relates to a period from 2018 to August 2021 when Mr McCann headed up an investigation in Melbourne's Macedon Ranges, targeting suspects allegedly tied to drug activity and stolen property.
The sergeant is accused of persuading less senior officers to fabricate information in affidavits, which were then presented to magistrates in order to obtain search warrants for homes and other properties.
Misconduct within Professional Standards Command
Mr McCann is a decorated officer, a former homicide squad detective and director of the Victorian Police Association.
He stepped down from all responsibilities late last year as was charged with the crimes, which include conspiracy to pervert the course of justice, perjury and intimidating witnesses.
To make the situation worse, a detective-sergeant from Professional Standards Command – the internal police unit set up to investigate police officers, also stands accused of working secretly to leak information to officers who were under investigation.
This officer is understood to have been stood down and also charged with misconduct in public office and conspiracy to access police information.
The latest accusations add plenty of fuel to the long-time argument that the Professional Standards Command is not capable of being a truly independent, neutral investigative body and that the Independent Broad-Based Anti-corruption Commission, (IBAC) should to be better funded, and more empowered to take a bigger role in overseeing serious police misconduct.
The allegations of police misconduct – and their impact on fair justice and due process are serious within themselves, but for there to also be accusations against an officer specifically charged with investigating the alleged misconduct highlights everything that is wrong with a system whereby police officers investigate their own.
Miscarriage of Justice
It's a damning indictment on the Victorian Police Force, hot on the heels of the Lawyer X debacle, which involved criminal defence barrister, Nicola Gobbo, acting as a police informant at the same time as she was representing clients who were part of Victoria's gangland underworld – the very criminals that police were trying to catch and prosecute.
As a result of the police misconduct – using a lawyer as an informant, and Ms Gobbo's mistreatment of the lawyer-client relationship, which will go down in Australia's history, more than 1200 cases have had to be reviewed.
Several convictions including those of Tony Mokbel (drug importation), Faruk Orman (murder) and Zlate Cvetanovski (drug trafficking) have been over turned because of 'miscarriage of justice'.
As a result of the Lawyer X scandal, the reputation and integrity of the justice system was severely tainted. A Royal Commission set up to investigate made more than 100 recommendations at the end of 2020, including a key recommendation that IBAC be given more funds to bring corrupt individuals and bodies to account.
Undermining public confidence in police and the justice system
It's clear that the recommendations for change must be implemented as soon as possible to stop systemic police corruption, and its far-reaching implications.
Last year IBAC received additional funding of $20 million over four years.
In addition, and ahead of the budget, IBAC received $5 million over four years to assume a compliance and reporting function in relation to Victoria Police's registration and management of human sources, which was specifically related to the systemic problems with 'police informants' uncovered during the investigations into Lawyer X.
While adequately resourcing IBAC will solve part of the problem IBAC also needs to have more teeth in being able to ensure accountability for police officers who clearly engage in misconduct. 
Source – https://www.sydneycriminallawyers.com.au/blog/victoria-police-accused-of-crime-and-corruption/