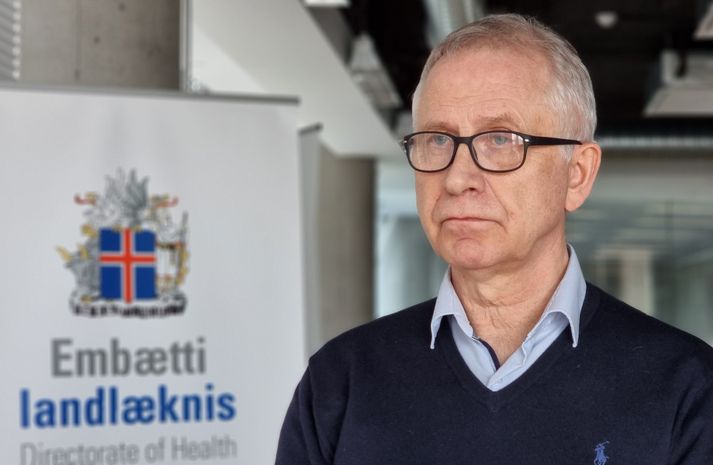 Herd immunity must be achieved by transmitting the virus
Þórólfur Guðnason is the epidemiologist of Iceland
The epidemiologist believes that it is now necessary to try to achieve herd immunity to the coronary virus by letting it continue, but to try to prevent serious illness by protecting vulnerable groups. He says the goal at this point may not be to eradicate the virus from society.
One and a half months after the abolition of all domestic operations, a record number of people have been diagnosed infected in recent weeks, despite the fact that the majority of the population has been vaccinated.
Þórólfur Guðnason said in Sprengisandur in Bylgjan this morning that it is disappointing that herd immunity has not been achieved with vaccination. He says that only one other way is able to achieve herd immunity, to allow the virus to spread throughout the community.
Ro vax the vulnerable, have the meds available for treatment, (we all know they work), isolate the vulnerable and open up. The vax has a shelf life – need to open up quickly and the boosters ready for the olds.
Ro vax passports also are medically redundant. The ro can still be carried and passed on by those who have been vaxxed. Got a ro vaxx passport? So what.
Zero covid ignores all other health, economic & personal freedom considerations and ultimately relies upon the army patrolling the streets. Look at those zero covid creeps in Wellington they will have the military option ready.
The other thing is the incompetent scum in Wellington will know the above. Including National. To be dishonest about what is happening in ro vaxxed countries is as anti-science as you can get.
Source – https://www.visir.is/g/20212140884d/na-thurfi-hjardonaemi-med-thvi-ad-lata-veiruna-ganga