What policy positions are parties running on?
Our How-To-Vote cards for the NSW Election are drafted in accordance with several general principles. The purpose of these principles is to improve the quality of Australian democracy in general and the Australian political process in particular.

Each seat is analysed individually and separately from others. Therefore deviations from the general principles may occur in certain seats if there are specific reasons for doing so. If there is any deviation from general principles, these specific reasons will be clearly spelt out.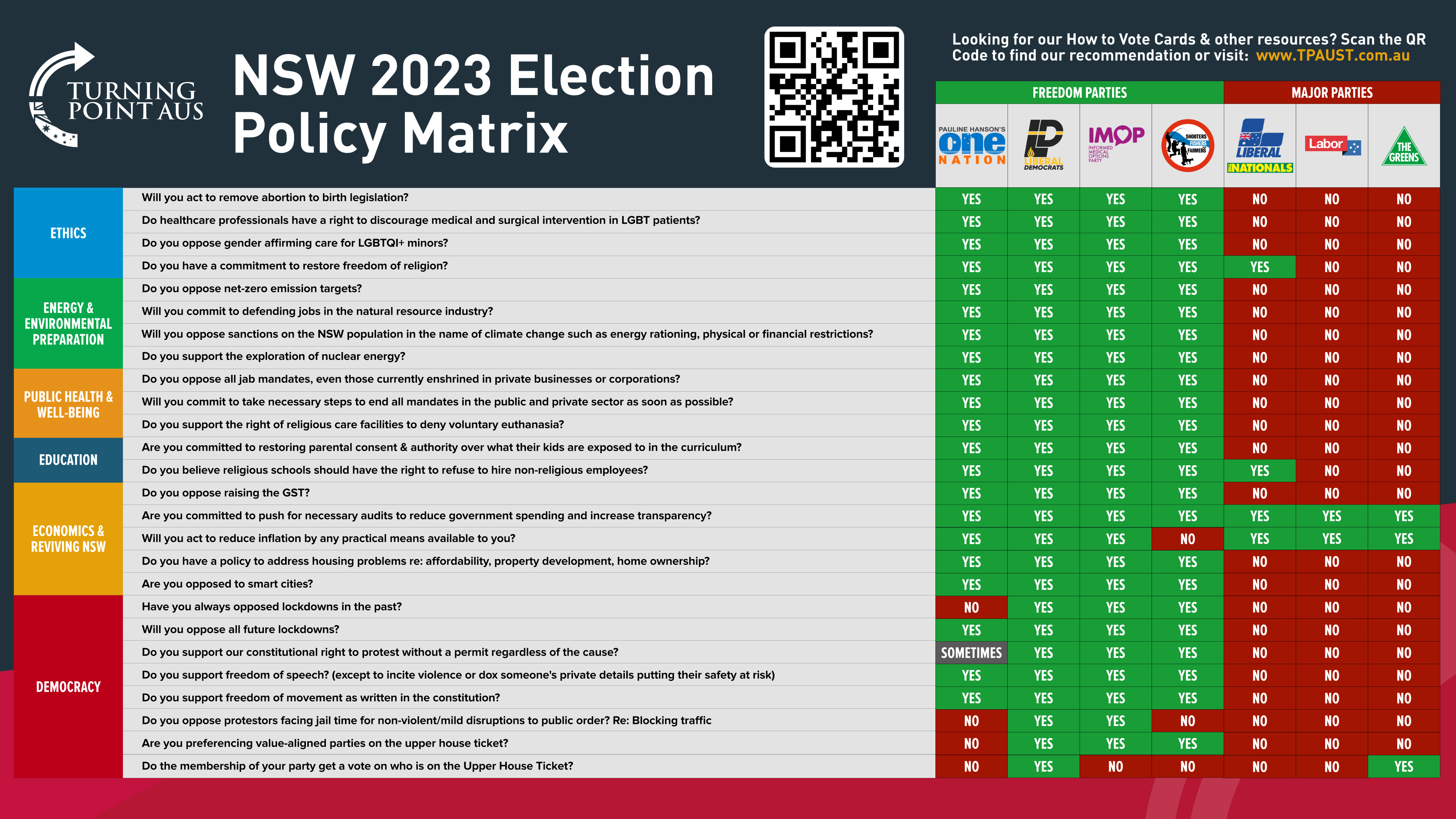 Click here to download the high quality Policy Matrix
Parties from Left to Right on Social Values & Big Government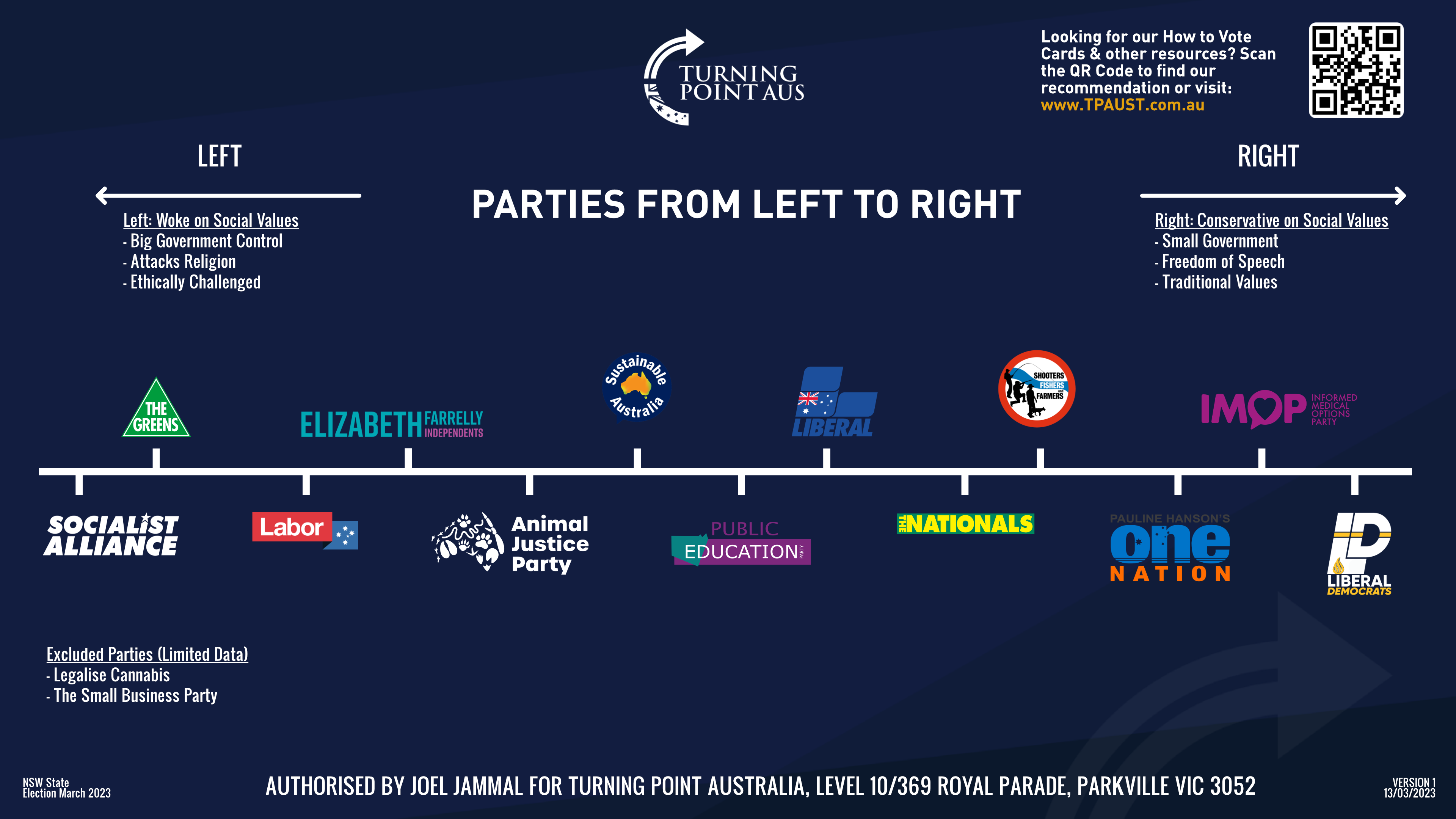 Click here to download the high quality version
Source – https://www.tpaust.com.au/nswelec/about-the-parties/