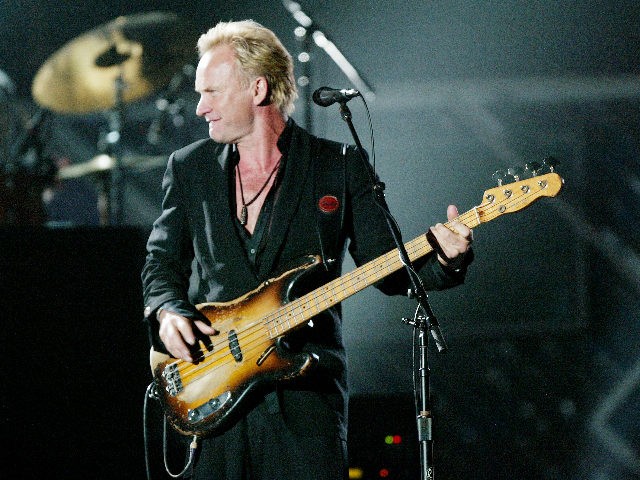 Tech giant Microsoft reportedly hosted a private event featuring a performance by music legend Sting attended by high-ranking executives just one day before announcing the layoff of 10,000 employees.
The Wall Street Journal reports that on Tuesday evening, Microsoft played host to an event attended by its highest-ranking executives featuring a performance by Sting. On the other hand, the company announced the following day that they intend to lay off 10,000 people, which will be the largest round of layoffs since 2014. According to a blog post written by the company's CEO, Satya Nadella, this move reflects the necessity for the company to adapt to a slowdown in the global economy.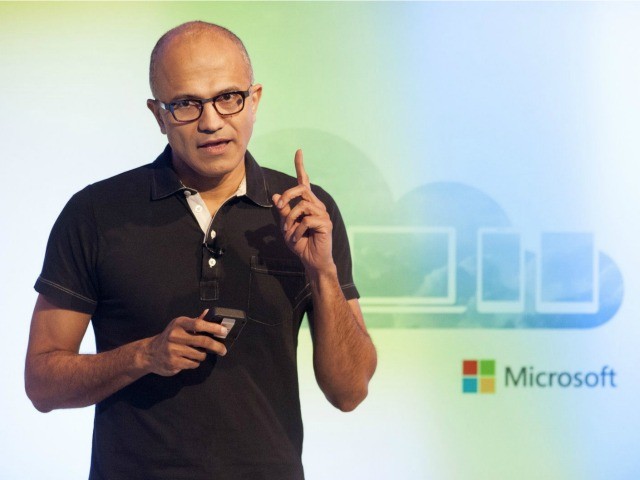 Satya Nadella, CEO of Microsoft (Josh Edelson/AFP/Getty Images)
Breitbart News reported on the layoffs, writing:
The new layoffs by Microsoft will reduce the company's headcount by less than five percent. Employees affected by the layoffs are expected to find out whether or not they've been let go at some point this week.

Microsoft shares increased in value slightly at the U.S. open following the announcement. Employees that are eligible for benefits will receive severance above market price, health care, and stock vesting for six months and will be notified 60 days before their work ends.
Many Microsoft employees felt that this announcement's timing was inappropriate, particularly given that the topic of discussion at the event was sustainability. When thousands of employees were being let go, some people believed that it was not the appropriate time for a company to sponsor a concert.
This decision by Microsoft is part of a larger trend among top technology companies, which have been cutting thousands of positions in recent months as the business climate has worsened due to concerns regarding an economic slowdown, high inflation rates, rising interest rates, and other factors. Microsoft's decision is part of a larger trend among top technology companies.
It is important to note that this is not the first time that Microsoft has had to let people go because of budget cuts. The number of positions that were eliminated due to the company's multiple rounds of layoffs during the previous year was not made public. The first round, which began in July, affected a little more than one-tenth of one percent of the company's total workforce of more than 200,000 people.
Source – https://www.breitbart.com/tech/2023/01/20/let-them-eat-cake-microsoft-hosted-private-sting-concert-for-execs-before-announcing-layoffs/