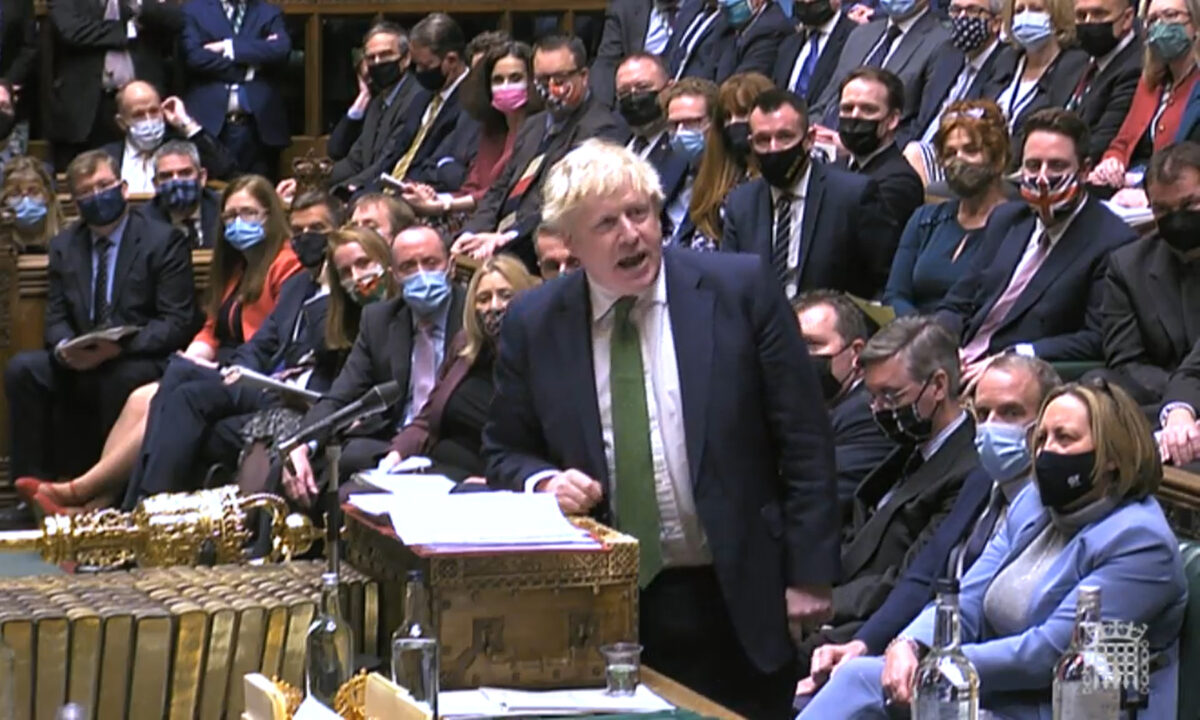 Restrictions including COVID-19 passes, mask mandates, and work-from-home guidance will be removed in England, UK Prime Minister Boris Johnson announced on Wednesday.
Johnson also suggested that self-isolation rules may also be thrown out at the end of March as the CCP (Chinese Communist Party) virus pandemic becomes endemic.
Effective immediately, the UK government is no longer asking people to work from home.
The COVID pass mandate for nightclubs and large events won't be renewed when it expires on Jan. 26.
Also from Jan. 27, indoor mask-wearing will no longer be compulsory anywhere in England.
The requirement for secondary school pupils to wear masks during class and in communal areas will be lifted on Jan. 20. The Department for Education is expected to update its national guidance soon.
Health Secretary Sajid Jajid will also announce plans to ease restrictions on care home visits in the coming days.
People who test positive for COVID-19 and their unvaccinated contacts are still required to self-isolate, but Johnson said he "very much expect[s] not to renew" the rule when the relevant regulations expire on March 24.
"As COVID becomes endemic, we will need to replace legal requirements with advice and guidance, urging people with the virus to be careful and considerate of others," the prime minister said.
Asked to remove testing rules for vaccinated UK-bound travellers, Johnson said the government is reviewing the testing arrangements on travel and that an announcement can be expected in the coming days
Read More – https://www.theepochtimes.com/england-ends-all-covid-passports-mask-mandates-work-restrictions_4222549.html