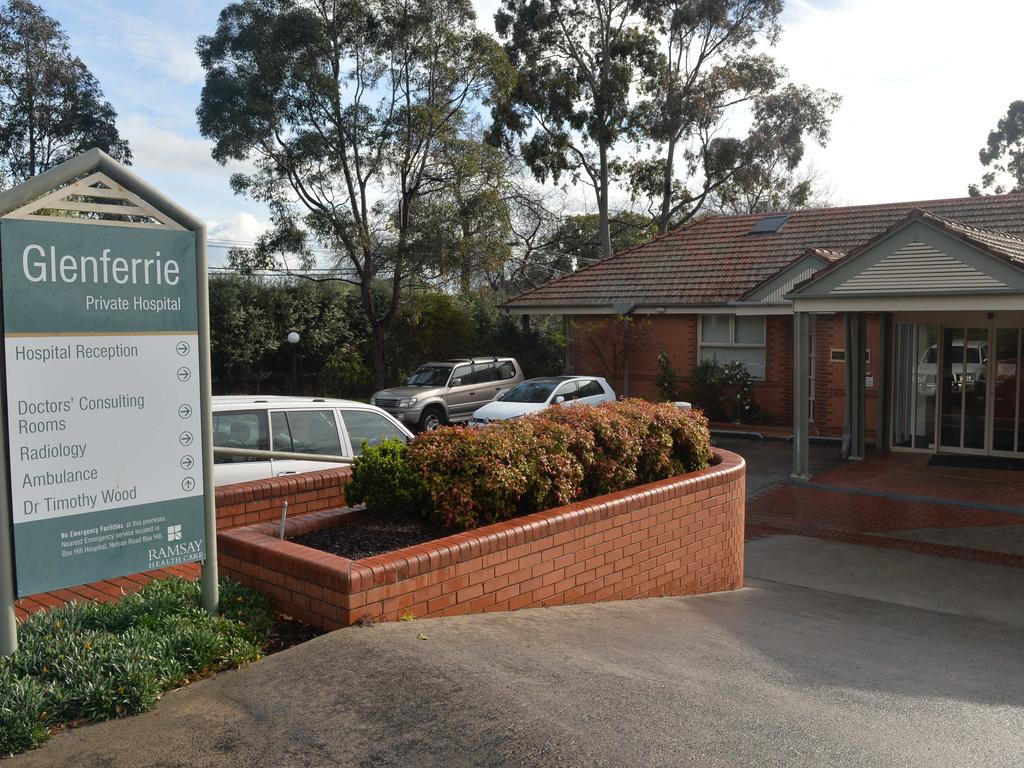 The accuracy of Victoria's coronavirus death toll is being brought into question following allegations government officials attributed deaths to COVID-19 even when doctors were unable to verify a cause.
Glenferrie Private Hospital chief executive Julia Morgan made the claim in an internal COVID-19 staff update seen by NCA NewsWire.
The correspondence was sent out on August 7, shortly after the hospital, owned by Ramsay Health Care, received a transfer of ill elderly residents from St Basil's Home for the Aged.
"As you are aware, nine aged care patients were admitted to Glenferrie on 27 July. Sadly, four of these patients have since passed away. We are unable to verify the exact cause of their death, but the State has officially attributed the deaths to COVID-19," Ms Morgan wrote.
"This is the real problem – the only way of determining the cause of death is with a post-mortem," Dr Geoff Wells said.
"But the deceased are either cremated or buried straight away, and it's not possible to say with certainty if they died from COVID-19 or with COVID-19.
"If someone got coronavirus and suddenly became unwell very quickly then it's likely they died from the virus, but if they had bad underlying health conditions and died with the virus the cause of death remains uncertain."
The Camberwell doctor said it threw the Government's modelling into question.
"The Government is using this data to enhance the lockdown policy and it's not accurate," Dr Wells said.
Sunshine North GP Dr Mark Hobart said he had only signed off on one death in the past six weeks while treating about 40 COVID-19 positive patients at a nursing home in Melbourne's west.
But he said the patient had died from a blood clot in their leg and not from coronavirus despite being positive at the time of death.
"The Victoria Government is basing its coronavirus strategy on deaths and cases numbers. From my experience in the nursing home, those dying with coronavirus would greatly exceed those dying from coronavirus," he said.
There have been 802 deaths in Victoria since the start of the pandemic, with a large portion of those fatalities connected to aged care facilities.
Read More – https://www.news.com.au/lifestyle/health/health-problems/doubts-raised-over-accuracy-of-victorias-coronavirus-death-toll/news-story/6e4c77fb8c0425ea854f8445845db264