Earlier this year XYZ News reported on the death spike in Australia for January and February 2022, rising 20% and 17% respectively. The ABS has released data for March and April, revealing that deaths remain above average:
Key statistics
In 2022, there were 59,147 deaths that occurred by 30 April and were registered by 30 June, which is 8,513 (16.8%) more than the historical average.
In April there were 14,492 deaths, 1,580 (12.2%) above the historical average.
Deaths due to COVID-19 increased in April and May (see article).
This is yet another datapoint indicating that the "vaccines" taken by millions of Australians in order to keep their jobs are killing people. This is a global phenomenon, with Tucker Carlson recently commenting on peer reviewed articles published by some of the most esteemed medical journals in the world confirming that the Covid "vaccines" appear to be damaging people's immune systems:
Conservative Review notes that the vast majority of reported deaths with Covid in Australia occurred after the "vaccine" rollout:
Data also indicates that the "vaccines" affect both male and female reproductive systems. This data is reinforced by reported drops in fertility in several countries: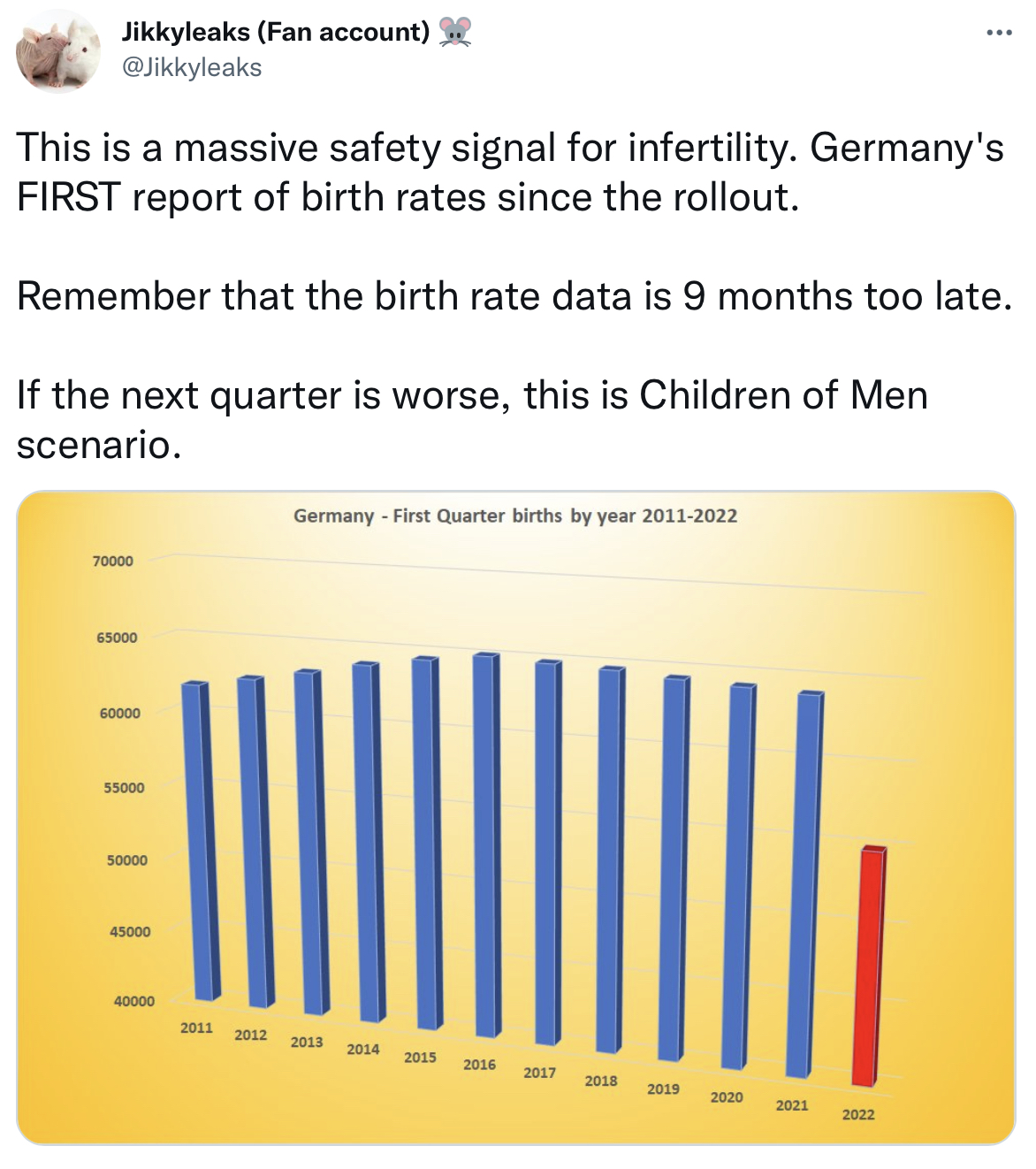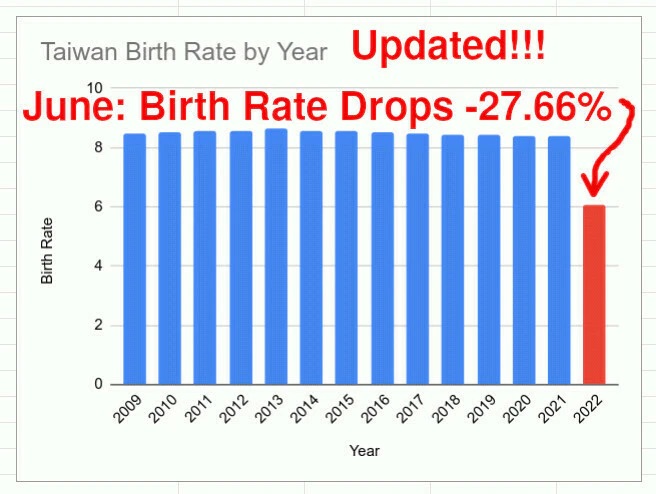 Thus it is reasonable to suspect that a depopulation agenda is being pursued by globalists and international institutions who hold to the fanatical belief that human existence on the planet is fundamentally evil.
The silver lining is that the people carrying out this misanthropic, anti-human agenda.are doing so gradually through lies, stealth, censorship and coercion. These people want us dead and they think it's funny, yet they cannot do it openly and all at once. This tells us that despite their power, they are a tiny minority. With just a little bit of forceful pushback they will crumble.
Source – https://xyz.net.au/2022/08/death-spike-confirmed-mortality-in-australia-rises-16-8/