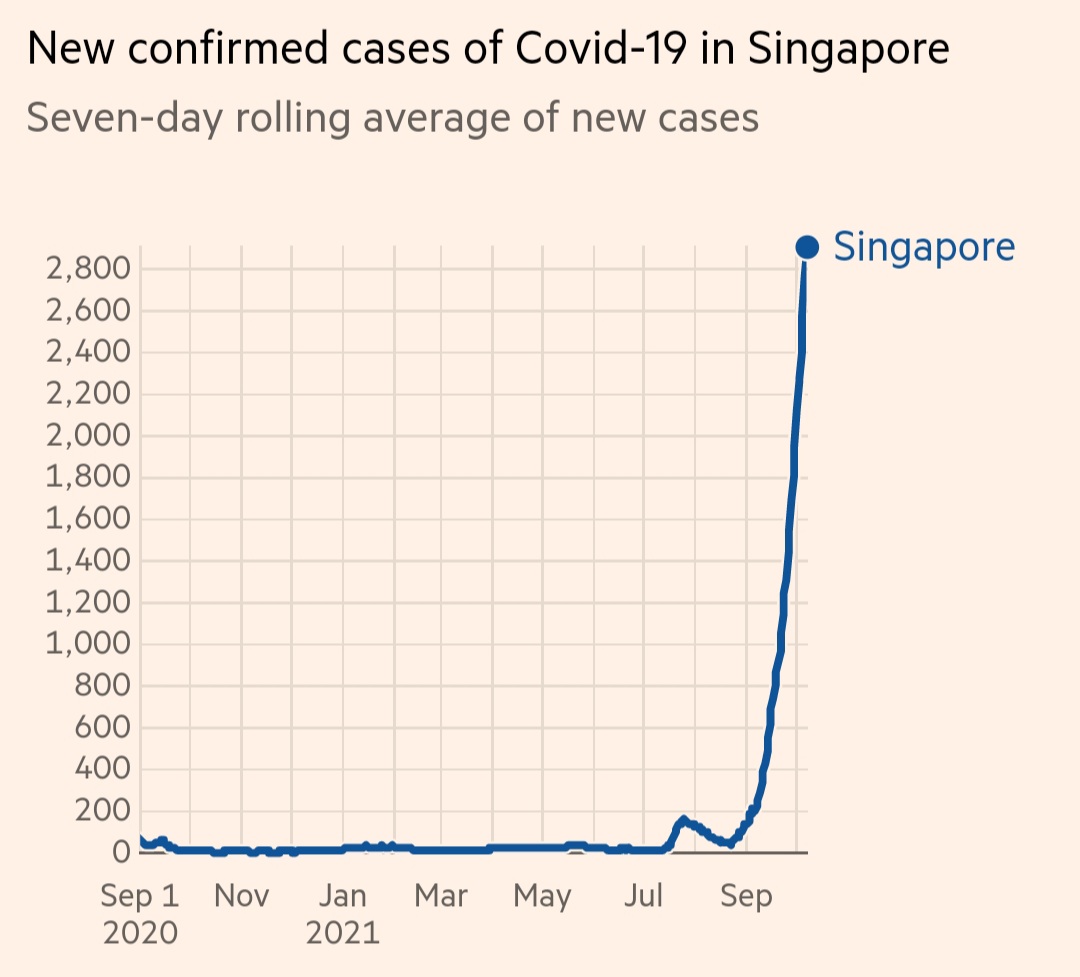 Singapore reached a milestone last week when more than 80 per cent of its adult population had received two doses of a Covid-19 vaccine.
But the good news was soured by case numbers that have climbed exponentially since 29 local cases were reported in the Asian nation on August 22.
Over the weekend, there were a daily high 3700 new infections. On Sunday, the number dipped only slightly to 2807.
Just months after emerging from lockdown with a remarkably low death toll, the government has reinstated the bulk of restrictions — including one that means a family of three cannot leave the house together for a walk.
There is a silver lining to the current outbreak. According to Singapore's Ministry of Health, 98.5 per cent of all local infected cases over the past 28 days "were asymptomatic or had mild symptoms".
Live performances, cinemas, sports events, exhibitions, conferences and weddings were given the green light to go ahead with up to 1000 vaccinated attendees and up to 50 unvaccinated attendees.
But with cases now doubling every eight days, the old rules on gatherings are back.
According to Channel News Asia, there are 1613 patients currently in hospital and "most of them well and under observation".
Read More – https://www.news.com.au/technology/science/cases-skyrocketing-in-heavily-vaccinated-singapore-as-locals-beg-for-more-freedoms/news-story/140d80c6ea19856c13e1268763066965