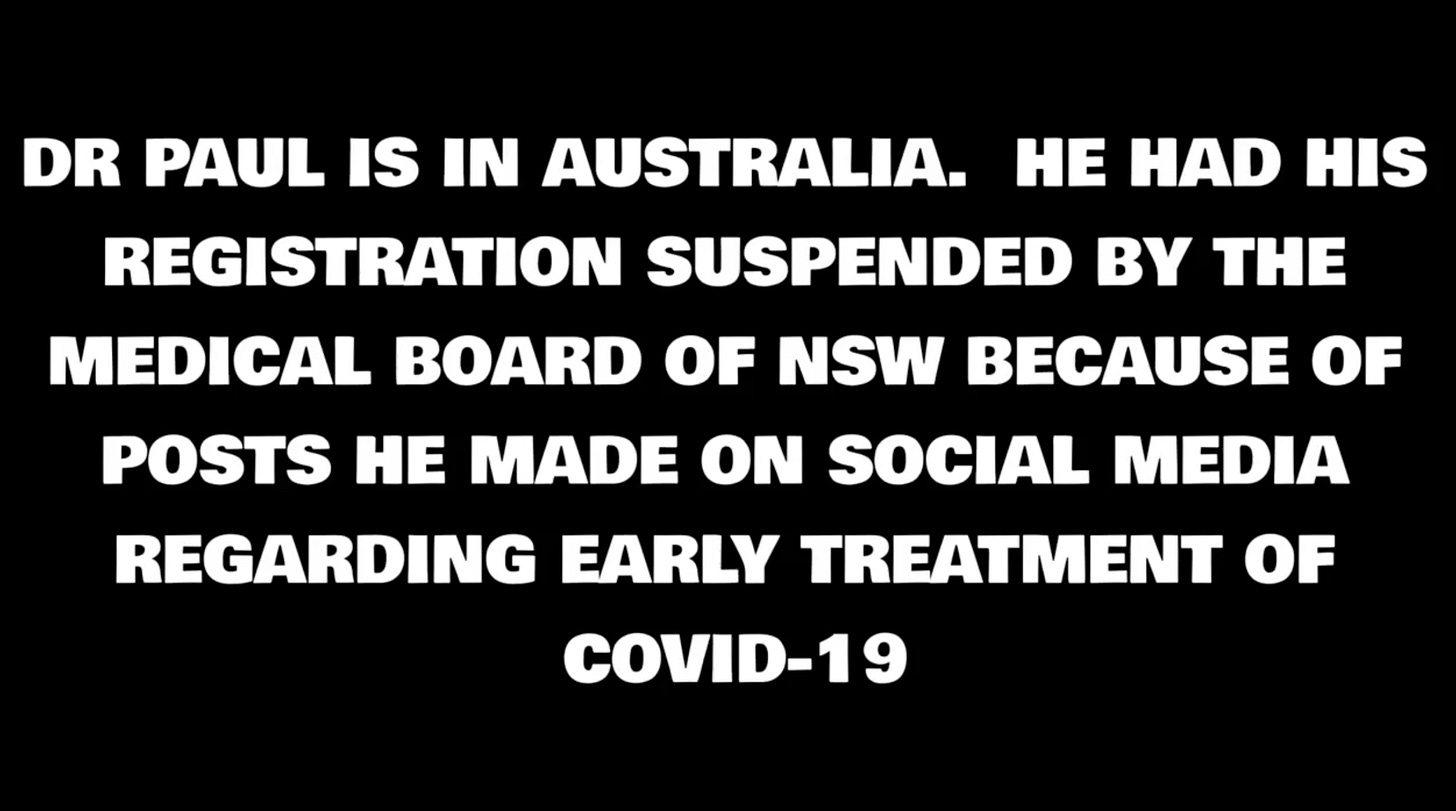 About six months ago, I featured Dr Paul Oosterhuis, an Australian anaesthetist who had his registration suspended due to a complaint brought before the Medical Board of NSW. The charge was that he posted information on social media about Covid-19 treatment, prevention and the issue of vaccines. A medical doctor raked over the coals because he dared to inform people about Covid. Unfortunately, that has not been allowed in today's world.
Dr Oosterhuis attended a Medical Board hearing, and his license was y suspended arbitrarily. At his hearing, the Board would not listen to Dr Oosterhuis' presentation on the facts to back up what he was saying. However, the Board broke its own regulation in this case. If the Board considers the suspension of a doctor, the doctor can present a case before an independent tribunal.
Here is what the Medical Board's Act says,
"Under the National Law, a National Board must refer a matter about a registered health practitioner or student to a tribunal if the National Board reasonably believes that the practitioner has behaved in a way that constitutes professional misconduct."
To his great credit, Dr Oosterhuis did not take the Board's decision lying down. He took his case to the Supreme Court of New South Wales. Instead of presenting an argument about the data, he focused on a judicial review and specific legal opinions to prove the medical council was not following its laws and acted outside its jurisdiction. He won his case and got his license reinstated.
There has been too much of "one law for thee, but not for me" in this age of Covid. The repressive actions of Boards against doctors have gone on in many countries.
While this case is a real positive, imagine if you had one thousand doctors taking on the powers that be? That would be a huge game-changer.
Source – https://elylazar.substack.com/p/this-australian-doctor-wins-a-big?