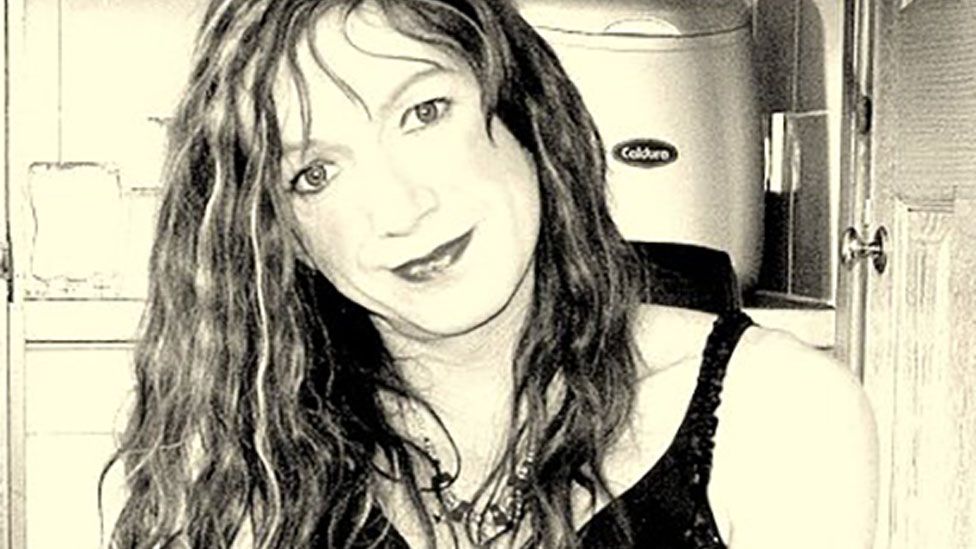 A man has admitted abducting a primary school girl while dressed as a woman before sexually assaulting her at his home in the Scottish Borders.
Andrew Miller, who is also known as Amy George, offered to give the girl a lift home in February of this year.
The 53-year-old instead drove her to his own house, took her into a bedroom and refused to let her leave.
He then subjected her to a series of sexual assaults over the course of the next 27 hours.
The High Court in Edinburgh was told the girl was only able to escape from the bedroom after Miller fell asleep on the second night of her ordeal.
She found his landline, dialled 999 and the police arrived within minutes. Miller – a father of three who lived alone – was still sleeping when he was arrested.
Judge Lord Arthurson told Miller that he had admitted "abhorrent crimes" of the utmost "deviance and depravity" and which were "the realisation of every parent's worst nightmare".
The court was told that Miller identifies as transgender and is in the process of transitioning to female. He was not known to his victim before he abducted her.
At the time of his arrest, he was presenting as Amy George but confirmed he wished to be addressed as Andrew Miller using "he" pronouns for simplicity.
The girl later told police she had been unable to get a bus home and so started to walk when she was approached "by a lady in a car" who offered to give her a lift.
She said she had accepted the offer and got into the Jaguar car because she was cold and believed the "lady" to be non-threatening.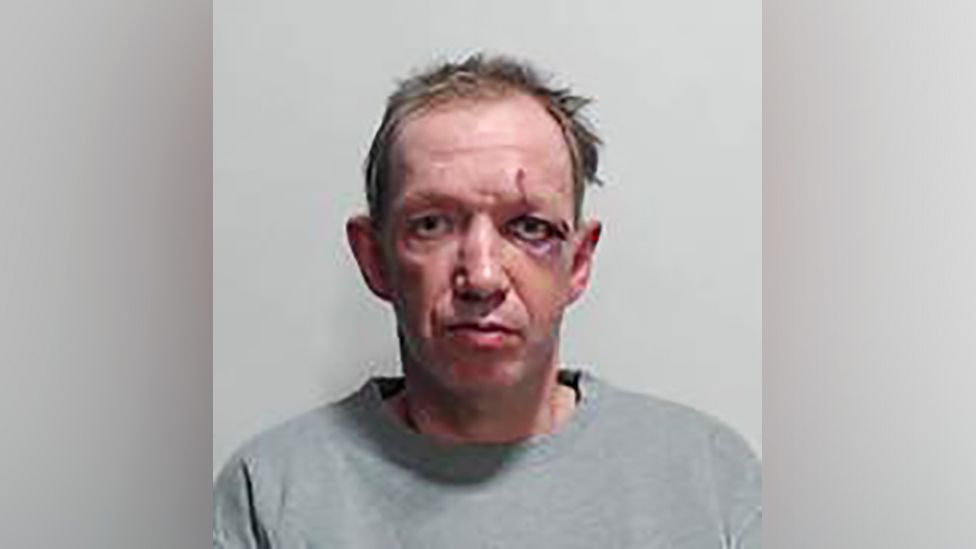 Miller instead took her to his own three-bedroom detached bungalow in a residential street in the village of Gattonside, near Melrose, where he placed his arm around her neck and carried her to the main bedroom, where he repeatedly sexually assaulted her.
Miller, who owned a butcher shop in Melrose which had been closed for several months before the abduction, also watched pornography and fetish videos on television, with the girl describing how she had seen "weird" things.
She repeatedly asked to be taken home but Miller refused, saying that he intended to keep her for a week and that she was his new family.
The court heard that it was only by "complete fortune" that the child was able to escape once Miller fell asleep on a bed next to her.
She deliberately knocked a glass off a table and then turned on a light to see if he would wake up.
The girl then managed to escape the bedroom and called 999 from his landline.
The court was told that the girl's "fear and distress was palpable" in the call and her relief at hearing the police arrive at the house was obvious.
Officers found Miller still sleeping and wearing a bra, silicone breasts, female pants and tights.
The girl was taken to a nearby hospital to be medically examined.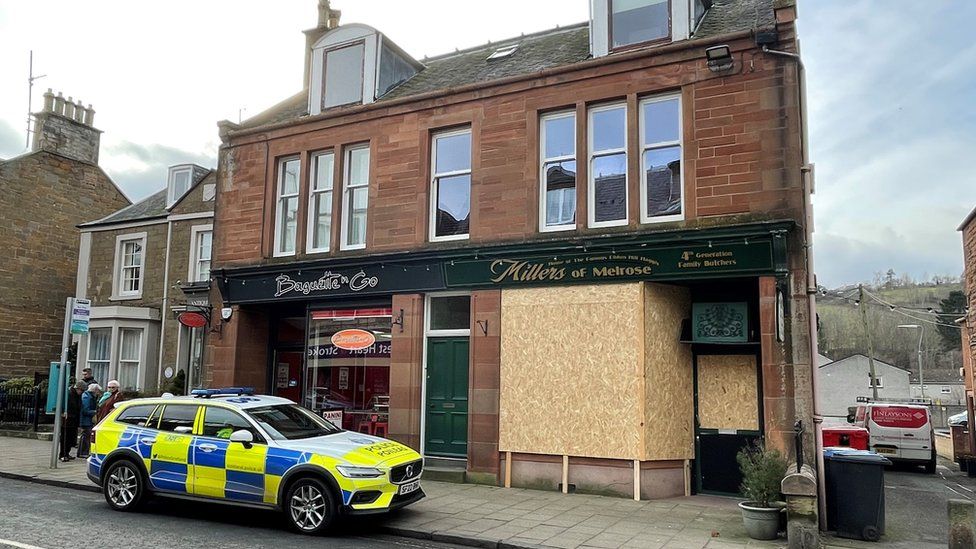 Miller told the police he had stopped to "help" the child as she "looked freezing", saying it was a "motherly thing" and that he was being a Good Samaritan and had "put her in bed with me to warm up".
He pleaded guilty to the charges against him at the High Court via videolink and did not appear in person. He was wearing a maroon Scottish Prison Service sweater and had a short crew cut style haircut.
The offences included abduction, sexual assault, possession of 242 indecent images of children and intentionally causing a child under the age of 13 to look at a sexual image.
He will be sentenced on 15 August. The court is considering the imposition of an order for lifelong restriction, which would see Miller held in prison for a set period and only released if the parole board felt it was safe to do so. He also would be monitored for the rest of his life.
Det Ch Insp Bryan Burns said the victim and her family had shown "incredible courage and strength throughout this ordeal".
He added: "This was a significant investigation and I would like to thank all those involved for their professionalism and commitment during what was an extremely challenging inquiry.
"Andrew Miller has pled guilty to serious offending and will now face the consequences of his actions".
Miller is being held in a male prison wing while awaiting sentence in line with new guidelines for trans prisoners who commit sexual offences that were introduced following an outcry over the Isla Bryson case.
Bryson was initially placed in a female prison after being convicted of raping two women while she was known as a man called Adam Graham.

Local anger after Miller's arrest
Even before he appeared in court, the windows of Andrew Miller's butcher shop in Melrose were boarded up. The feeling was it was only as matter of time before someone put a brick through the window, such was the strength of feeling in the town.
Police had raided his home the night before and word had spread quickly. He was a prominent figure in the area, increasingly seen more as Amy George, as he was also known.
His business tended to attract more of the tourists visiting the town, locals generally shopped elsewhere, he was known to be rude and short with customers.
Originally from Jedburgh, Miller lived across the river Tweed from Melrose in Gattonside.
He would sometimes be seen drinking in the bars in Melrose, again more recently as Amy, but mostly drinking alone.
When he appeared at Selkirk Sheriff Court there was a large crowd of locals and national media outside. When he was led away people shouted and jeered, chasing the prison van down the street.
His case was being heard at a time of heightened interest in how the judicial system was treating trans prisoners. But he appeared as Andrew Miller and was treated throughout as Andrew Miller.
People in Melrose want the boards from his shop taken down, the name above painted over. They just want to forget all about Andrew Miller and Amy George.