Hosts of Nine's Sunday Footy Show have made a controversial claim about Brownlow Medallist Ollie Wines' health issues.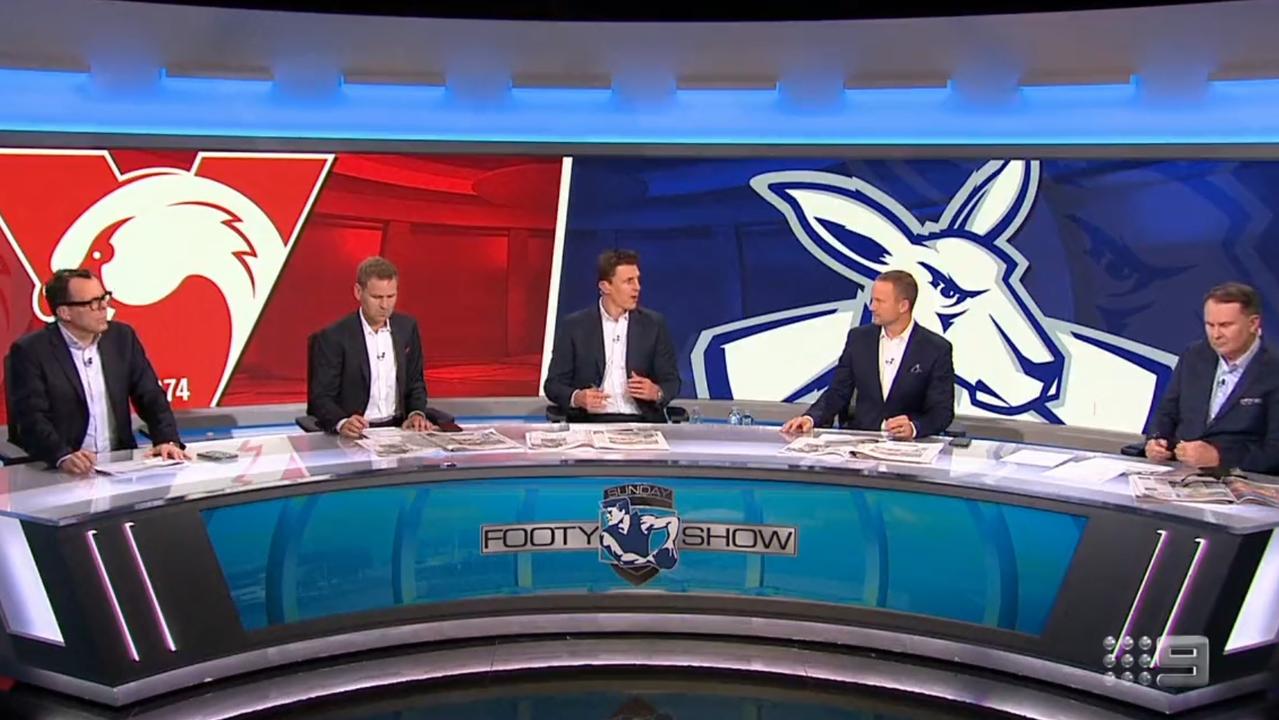 Hosts of Nine's Sunday Footy Show have suggested Port Adelaide midfielder Ollie Wines' withdrawal from Thursday night's match against Melbourne due to a "heart issue" may be linked to Covid-19 vaccination.
The 27-year-old reigning Brownlow Medallist was subbed out of the game at half time after experiencing nausea and dizziness, having played just 27 minutes during the embarrassing loss to Melbourne.
The club announced the following day that he was in hospital with a "heart irregularity – the cause of which is undetermined and will be investigated over the coming days".
"Wines remains well and in good spirits," the club said.
Port Adelaide said in a subsequent statement Wines had been discharged after the heart irregularity "resolved itself" and that he would remain under observation over the coming days.
Sunday foot show AFL edition speak about vaccine injury. Hopefully people are waking up. pic.twitter.com/KgXfRk6P8p— Metacus🇦🇺 (@9Metacus9) April 10, 2022
Sunday Footy Show journalist Damian Barrett discussed the story with host Tony Jones and former AFL star panellists, including the Bulldogs' Nathan Brown and Essendon's Matthew Lloyd.
"Watch this space at this stage, nothing coming out of the Port Adelaide team this morning," Barrett said.
"His subbing out of the game on Thursday night for nausea slash heart reasons, he spent time in hospital — it's just a big unknown as to when he will play again. It may be as soon as this week but nothing coming out of the club at this stage."
That prompted Brown to ask, "Is there a lot of this going on in world sport at the moment, Damo? A lot of athletes have got these issues?"
"Are you referring to the booster shots and the contracting of Covid?" Barrett said.
Brown replied, "I was referring to the booster shots, that's obviously the word going around."
"Look, it's being discussed," Barrett said.
"I haven't been able to get an official line on that from anyone attached to Ollie Wines at this stage, but yeah, the question is being asked and put to me and others, including yourself, by a lot of people, about the possibility of that."
Jones chimed in that "it's not just the heart issues", pointing out that Lloyd had been diagnosed with Bell's palsy — facial paralysis — earlier this year.
Bell's palsy is a known but rare side effect associated with some vaccines.
"Without delving into your private affairs, you've got Bell's palsy at the moment, which hopefully you're on the back end of that, but there's a bit of that going around as well," Jones said.
The former Bombers star first revealed his diagnosis in an interview with the Herald Sunlast month, but Sunday's show appears to be the first time he suggested the vaccine may have been the cause.
"Exactly, heart issues and Bell's palsy has gone through the roof since the boosters and Covid issues," Lloyd said.
"We had (sports journalist) Michelangelo Rucci on (3AW) on Friday night and he said that there's a ward in Adelaide filled with people with similar symptoms to Ollie Wines – nausea, heart issues – so there has to be something more to it."
Jones then stressed that "we're not anti-vaxxers".
"We've all done our due diligence with our booster shots and all that sort of stuff, but there is going to have to be some study done on this, not just in a sporting sphere but like a community," he said.
Port Adelaide has been contacted for comment.
Source – https://www.news.com.au/sport/afl/sunday-footy-show-hosts-link-ollie-wines-onfield-heart-issues-to-vaccine-booster-shots/news-story/40bd50201dbe03d75e53b6e066ee932e