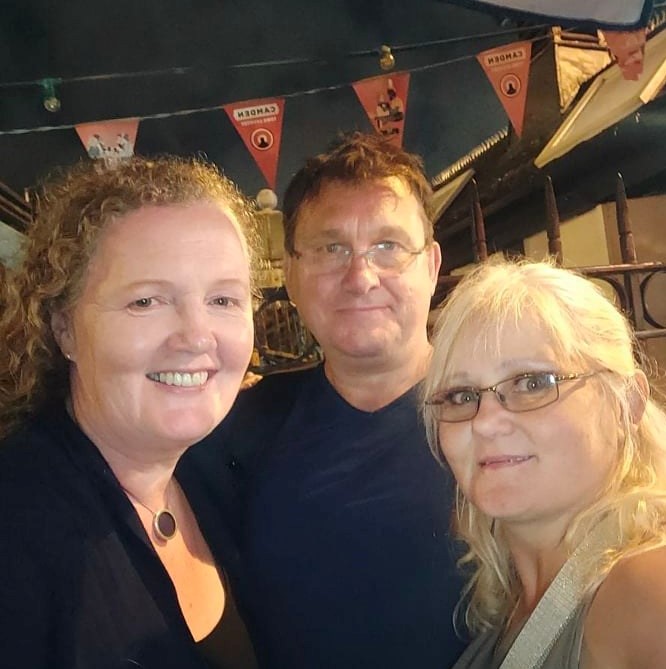 Wayne has been seeking the truth for about 3 decades. For the last decade, he has done intensive research that includes investigative journalism and has written many manuscripts. He has a strong understanding of science that doesn't just includes physics, chemistry & biology but also the not so mentioned psychology. He is a down to earth person who has since found out about how we have been lied to not just in recent events but for centures has been trying to educate others if they are ready to be awakened.
Annett is relatively new to the topic. The truth-seeking journey started for her in 2014, through which she found her thru-self herself but also the world around her and why international affairs fail and why ordinary people are kept in the dark.'
We both joined World Freedom Alliance in early days of 2021. The common purpose brought us together and we are now building our personal life together while fighting injustice on a professional and personal level. We both want to have a future where we can live as true free human beings, be surrounded by happy, generous and considerate people so our tomorrow is bright and safer for not just ourselves, our children and grandchildren and so on.
Why two of us? Because we believe in the effort of teamwork, we will be supporting each other on the role to expand the message of what WFA stands for. And hopefully, this message will reach out eventually to millions not just in the UK but worldwide.
We would like to work together with all the members to build a strong organisation that will help us all build better and a healthier future for all to prosper.
Thank you very much for your help.
Looking forward to hearing from you.
Email: uk@worldfreedomalliance.org