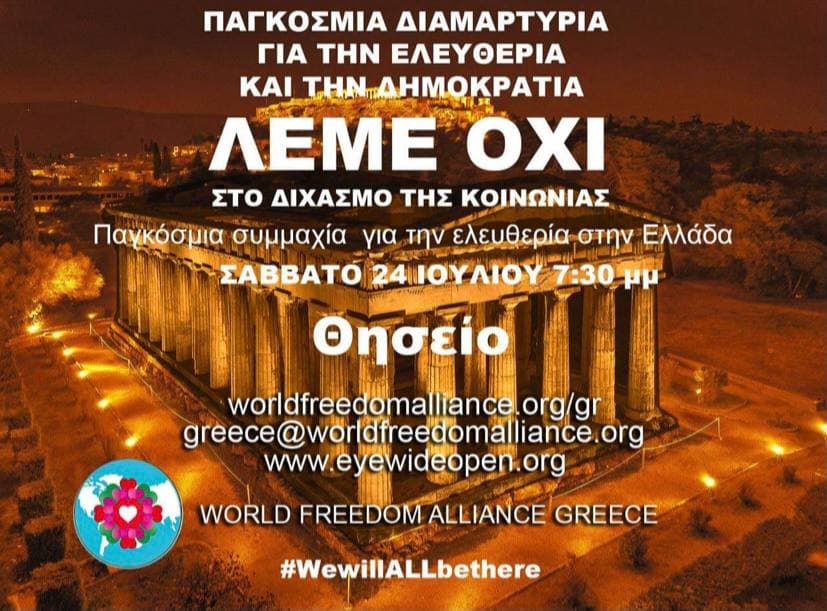 The World Freedom Alliance (WFA) is actively participating in the World Wide Demonstration Day for the Restoration of Constitutional Rights on July 24th, which will take place simultaneously in over 180 cities worldwide.
As the Greek section of WFA, we also invite you, on July 24th, to Thiseio, in Athens, at 7.30 pm, in order to defend ALL TOGETHER this precious good that unites us through time and without exception, from the beginning of human societies, our right to Freedom.
We note that this date marks the 47th anniversary of the Restoration of Democracy in our country.
So let us be here, in our country that gave birth to Democracy, the beacon for the Restoration of Freedom again all over the world!
We are looking forward to uniting with all of you, in order to achieve this purpose together!
World Freedom Alliance, Greek section
www.worldfreedomalliance.org/gr
greece@worldfreedomalliance.org
Greek Scientists for Health and Freedom
www.eyewideopen.org
contact@eyewideopen.org