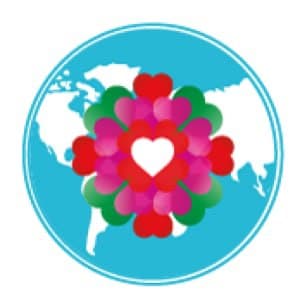 We are the Greek section of World Freedom Alliance (WFA), the organization created by medical professionals and other eminent scientists, for the liberation from the regime that has been imposed worldwide, against every concept of law, logic and morality.
We are a group of active citizens, Greeks and foreigners, from and on the side of those who no longer have a voice in Parliament and wish to live in a free and democratic country.
In other countries the alliance collaborates with political parties. Greece, especially after the signing of the memoranda, is a country of reduced national and popular sovereignty and we do not consider the existing parliamentary parties to be promoting the interests of the people.
In any case, we do not tolerate unbalanced views and individuals or attempts to limit thought to specific political areas.

Regardless of one's worldview,
We have decided
⦁ To stand against governments that restrict our freedom and human rights
⦁ Not to tolerate the division, fear and terrorism fostered by the mainstream media that seeks to divide society into the obedient and "fully" vaccinated and the disobedient and irresponsible unvaccinated
⦁ To resist in every possible way this crime against humanity
We declare that
THERE CAN NEVER BE ANY JUSTIFICATION FOR THE OBSTRUCTION OF THE DEMOCRACY

It is our duty to lead the world in a "global resistance" against the New Normal, with Honesty, Integrity, Responsibility, Solidarity, Equality and Respect for Diversity.

We seek unity in this fight, based on WFA's map of Freedom(freedom of speech, assembly, thought, physical integrity, exercise of faith, freedom from coercive and exploitative credit systems).
WE WANT HUMANISM AND NOT TRANSHUMANISM
We work systematically to meet and join other groups and individuals who share the same views as ourselves.

Aiming at the restoration of
individual freedoms
dignity and the right to work
the right to education and health
peace and justice
the rule of law and democracy
of popular sovereignty and respect for the constitution – as the citizens themselves will reshape it
Since the only way for democracy to function is to inform the public
⦁ We provide a platform that connects different associations and organizations, offering access to justice, real dialogue on health science, human rights and freedoms
⦁ We encourage a full and open consultation as the basis for decision making
⦁ At the same time we hold the Greek government accountable before the law
We call everyone to disobedience and engage in well-planned activist and legal actions that support the ending of lockdowns, mandatory medical procedures and gagging by any means, ending experimental injections, censorship, discrimination of any kind, mandatory distance-working and distance-education, Digital Certificates, the creating primary health care
We participate in efforts to autonomize society and promote sharing economy.

We believe that nothing can be hidden under the sun and that the time is not far off when the truth will shine. It is not possible for a small minority, outside of society, to enslave humanity.
As long as we remain steadfast in our positions! We will make the world what we want it to be, for ourselves and future generations, without asking anyone's permission!
WE ARE UNITED against their plans for total control of humanity and the "New Normal" and declare that
WE ARE FREE PEOPLE!
We choose to create our own Normal, the reset of civil society and democracy.
We are determined!
We will live Free and Happy!!!!